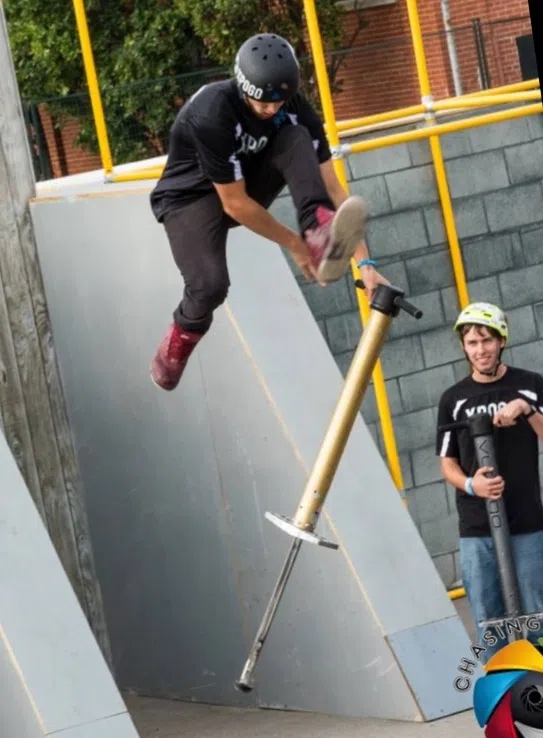 Fanshawe's own Harry White is taking his talents to the air.
The extreme Pogo athlete has just signed a 3 year deal with the professional Xpogo Stunt Team. White says he's humbled to be making a career out of Pogo.
"It was a dream to become a pro, and when becoming pro was a sustainable thing to do, I wanted to do it, and now I'm living the dream."
White has enjoyed hopping around on his Pogo stick for years  as a hobby, he's even entertained crowds at the C.N.E. and Western Fair. Bouncing alongside his teammates, the Orillia native will aim to add a few new tricks to his Pogo playbook.
"You've just got to start innovating tricks, maybe inventing tricks, landing the really hard tricks, doing combos, and being smooth with the stick. That's what's going to make me better and get higher up in the ranks."
The Xpogo Stunt Team performs primarily on the weekends, with the bulk of their events happening throughout the spring and summer. White's debut as a professional Pogo athlete kicks off next weekend at the Indianapolis Boat & RV Show.