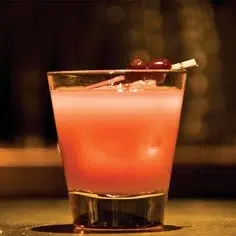 Partying has been a popular past time since anyone can remember and is a common activity for most college students. Last week, there was 2 cases in one week of alcoholic beverages being unwillingly tampered with.
In honor of these events, Constable Luke Edwards, wants students to be extremely cautious when consuming alcohol. "Obviously, do not leave your drink unattended, that is just asking for bad news. If you leave your drink to go to the washroom, consider that drink gone, get a new one." If your drink has been "spiked" prior to you drinking it, Edwards says to report the incident right away. "The more we see cases happening at the same venue, that is when we can potentially catch whoever is doing this."
Fanshawe College also hands out drink tabs, which is an at home test that lets you see if your alcohol has another substance in it. "You just dip your drink tab into your drink and it will change a certain color if your drink has been tampered with, you can throw them in your purse and bring them with you everywhere".
Edwards adds to not be scared to contact campus security or London police if you find yourself in a situation like this.