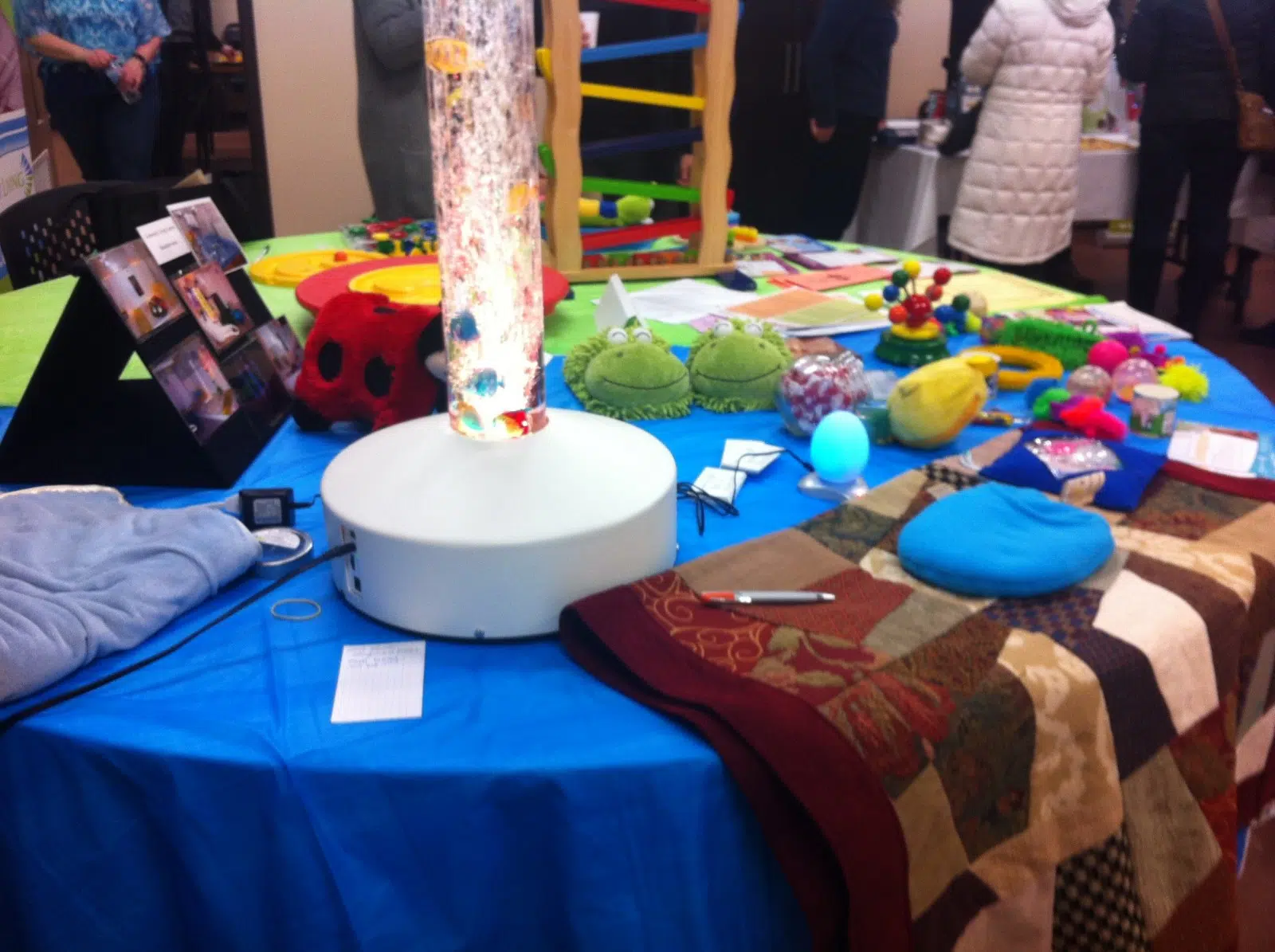 Community Living London held an information fair at the Centre for Learning and Innovation, featuring services for children and youth with developmental disabilities. The Salvation Army London Village, the Children's Museum, and the Boys and Girls Club of London were some of those participating in the annual Children and Youth Services Fair.
Maureen Tomchick, the quality assurance manager of Community Living London, says they want to work with families with children with developmental disabilities from a young age. The agency runs an autism support program for people under 18, a summer camp program for children and a teach and play library filled with toys for people under 18.
There was also an information booth about their snoozelen room, which appeals to all senses except for taste. The room offers a hot tub, aromatherapy and a bubble tube with bright lights to meet multi sensory needs.
"We all need that sensory diet in our lives, and we're able to achieve it some way or another," says Cherie VanHoek, a personal support worker with Community Living London, "I think somebody with a developmental disability, or the population that we provide this room for, they need that sensory diet whether that's relaxation or sensation."
The Boys and Girls Club of London offers summer camps and one on one special needs support. Bussing and Inclusion Coordinator Dara MacQuarrie says it helps make sure everyone is included and enjoys summer camp, make new friends, and develop leadership skills, and possibly volunteer and work there in the future.
"Our goal is to have more leadership and more independence for each individual."
The Salvation Army London Village's Respite program offers overnight, daytime and recreational programs for families with people with intellectual disabilities. They also offer a teen summer camp for those with autism spectrum disorder, with activities such as bowling and visiting splash pads. She says it benefits both participants and their families.
"They have a break from their responsibilities of care giving, so they have time to spend with other children in the family, and it also provides some independence for the family member with a disability so that they feel like they're making their own friends and socializing with their own peers."