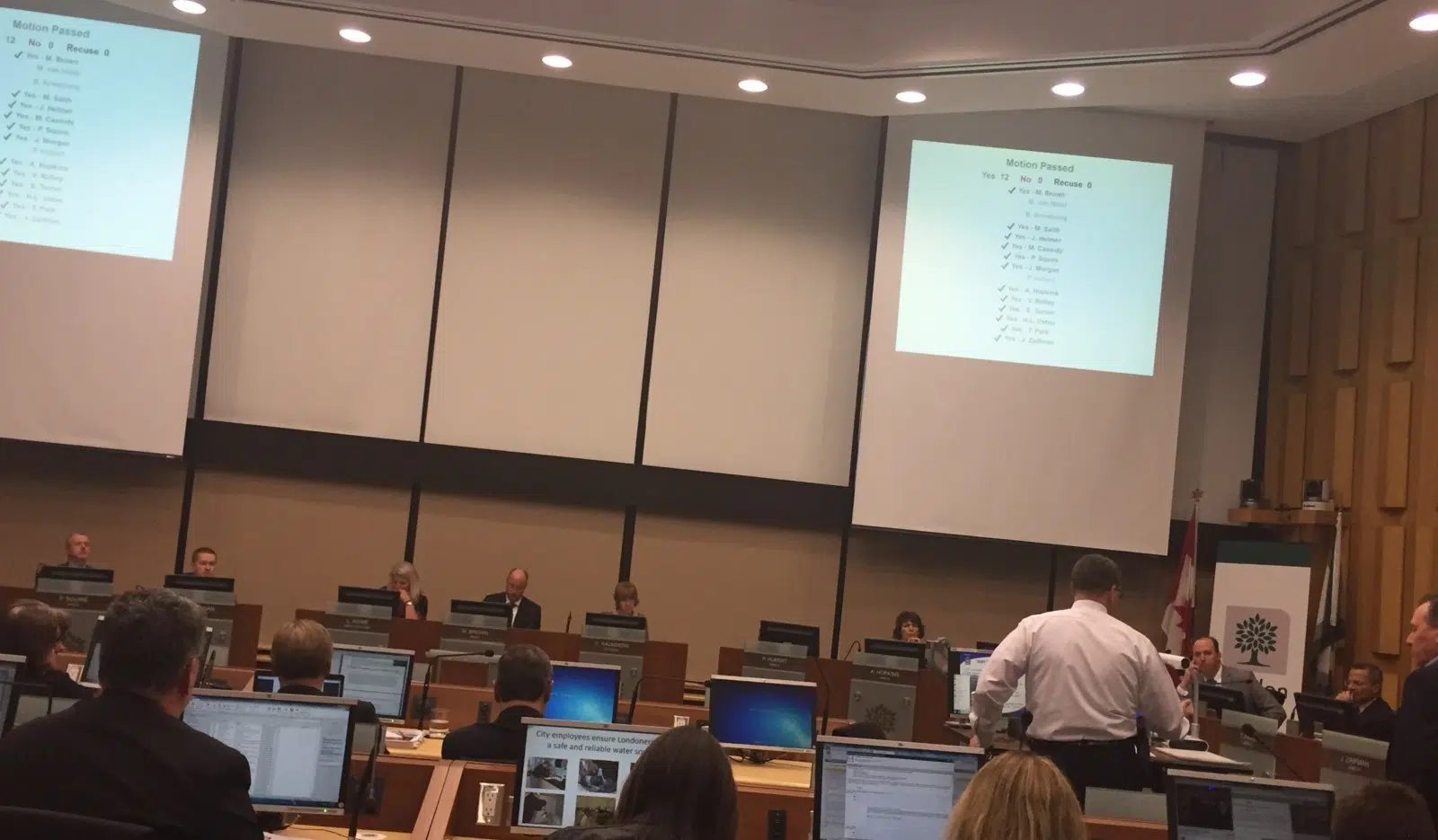 Last night at the Strategic Priorities and Policy committee meeting, the London Police Department proposed their multi-year budget for a second time to city council. In the previous meeting the Police pitched their budget for just over 400 Million dollars over the next 4 years, but the city was only willing to give them 396.7 of that 400 million.
The reason that the Police are still making an effort to get the extra 4.1 million dollars, is to meet what they call "Statutory Obligations. In one of the slides during the presentation, it says " Municipality is responsible for providing adequate infrastructure and funding to the police. Municipality may approve police budget as submitted, request a revision, or approve an amount it feels appropriate."
In the next bullet point they says " Police Board, in consultation with Chief, must ensure that any funding provided to the police  is sufficient to meet the above provision."
Paul Paolatto, the Chair of the Police Board (in the video below) says that some of the 4.1 Million that they are asking for will be going towards bolstering the Human Trafficking division of the LPD. They says that there are still multiple cases that are ongoing from 2015, that they are needing to pull officers from different divisions to help out with.
These are the top 3 priorities for the Police in their business cases, that the extra money would go towards:
Investigation Services (raising their team from 6 to 12 sworn in)
Community Foot Patrol (2 extra sworn in)
Human Trafficking (2 extra sworn in because of ongoing investigations and the unfortunate growing human trafficking in the city)
The decision will officially be made when the city announces their 2016 budget on March 10th.
The video below is of Paul Paolatto presenting to the council that they need the extra 4.1 million