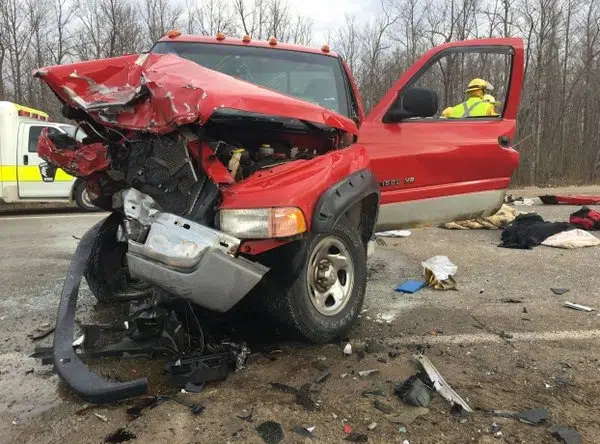 OPP are investigating a serious crash on Ergemont Dr., just west of Gold Creek Dr. outside of London.
A 66-year old man was from Strathroy was driving a red Dodge truck was heading down east on Ergemont Drive when he crossed the centre line of the road and slammed into a black Chevrolet that was being driven by a woman, 58, from Middlesex Centre.
The man was sent to hospital to be treated with 'serious' injuries. The woman had to be removed from her vehicle by the Middlesex Centre Coldstream Fire Department. She was then rushed to hospital with 'serious' injuries as well. There were also two dogs in her truck and one sustained 'life-threatening' injuries and was transported to an animal hospital.
The OPP are currently on scene investigating and a section of Egremont Dr. has been closed down for the investigation.