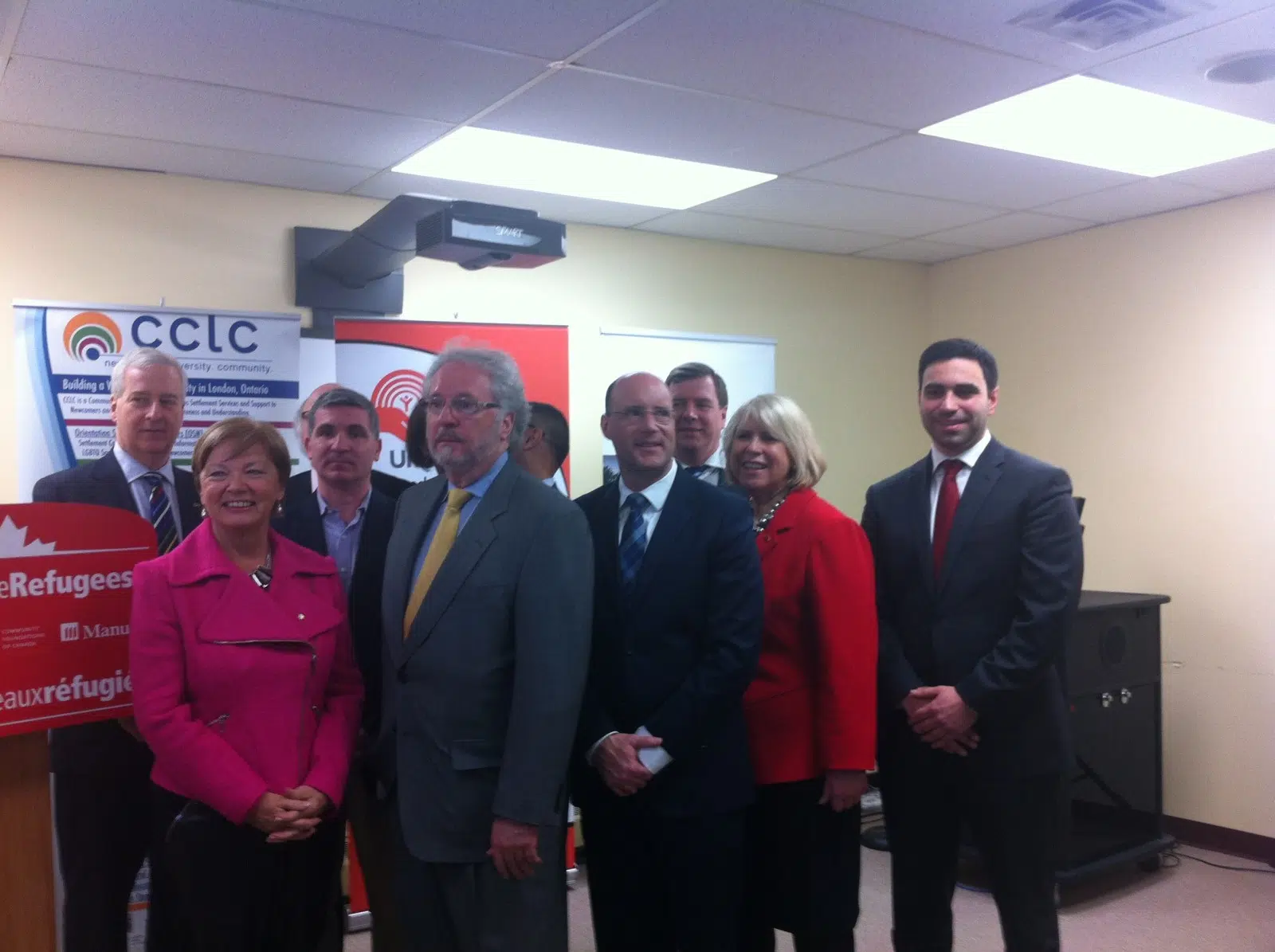 Community Foundations of Canada and the London Community Foundation made the announcement at the Cross Cultural Learner Centre. Several people, including London Mayor Matt Brown spoke about the importance of helping Syrian refugees.
"This crisis is a catastrophe. 12 million people, a third of them children, have been forced to flee their homes," he said.
Mayor Brown also noted that outside of Ottawa and Toronto, London has welcomed more refugees from Syria than any other Ontario city. "We have welcomed more newcomers to London, than many other Canadian provinces and this should not  come as a surprise to any of us," he said, "We know that Londoners care deeply for their community."
The London United for Refugees initative is run by the London Cross Cultural Learner Centre (CCLC), City of London and United Way of London and Middlesex. Manulife, GM and CN, who donated $5 million, also helped with the initiative.
Martha Powell, the CEO and President of the London Community Foundation, hopes that the funding will benefit both government-assisted and privately sponsored Syrian refugees. "It's very generous of private sponsors to do this, but they're going to need help. They're not on the ground normally, so having CCLC help all of them is very important.
About 900 government-assisted Refugees have arrived in London from Syria as of March 10.
Valerian Marochko, Executive Director at the CCLC, says those who arrived so far seem to be settling in to the Forest City well. "They're happy because they are safe. They are going through the process of discovering what Canada is all about. That gives them a lot of excitement."