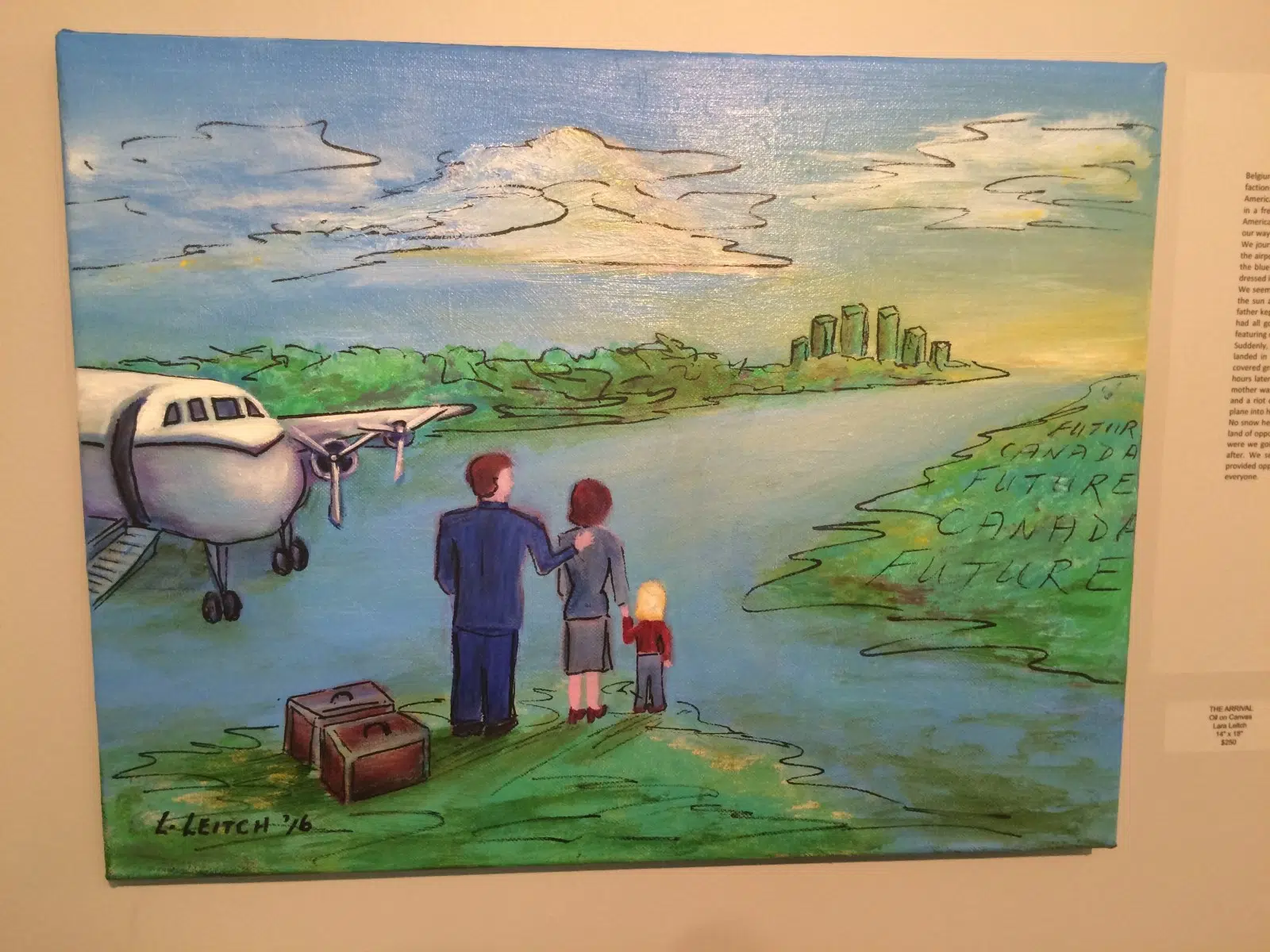 Immigrants to London, Ontario share their stories about their own or their parents journey to Canada.
Diane McClure and Franca Smith are the creators of the Home and Away Art Exhibit, which is taking place for the month of March at the Fringe Custom Framing and Gallery.
Local artists painted pieces that tell their story of immigrating to Canada.
There are over 30 artists with painting in the exhibit, and some of the pieces are for sale.
Christalina Havaris is one of the artists with two paintings in the exhibit.  When she was 2 years old, she and her twin sister were abandoned by their parents in China. They were later on adopted and brought here to London, Ontario. Her pieces are called Yin and Yang. They are almost identical pieces, but one uses dark shades and represents China, and the other is bright and colourful and represents happiness and joy she feels living in Canada. See her painting in the video below.
Christalina's story is one of the many stories from immigrants who's lives were difficult in their home country and how Canada was able to provide them a better life.
The art exhibit runs for the entire month of March. Entrance is free, but there is a book available for purchase which features all of the pieces in the exhibit, along with a story to explain the meaning behind the painting.
Home and Away Art Exhibit