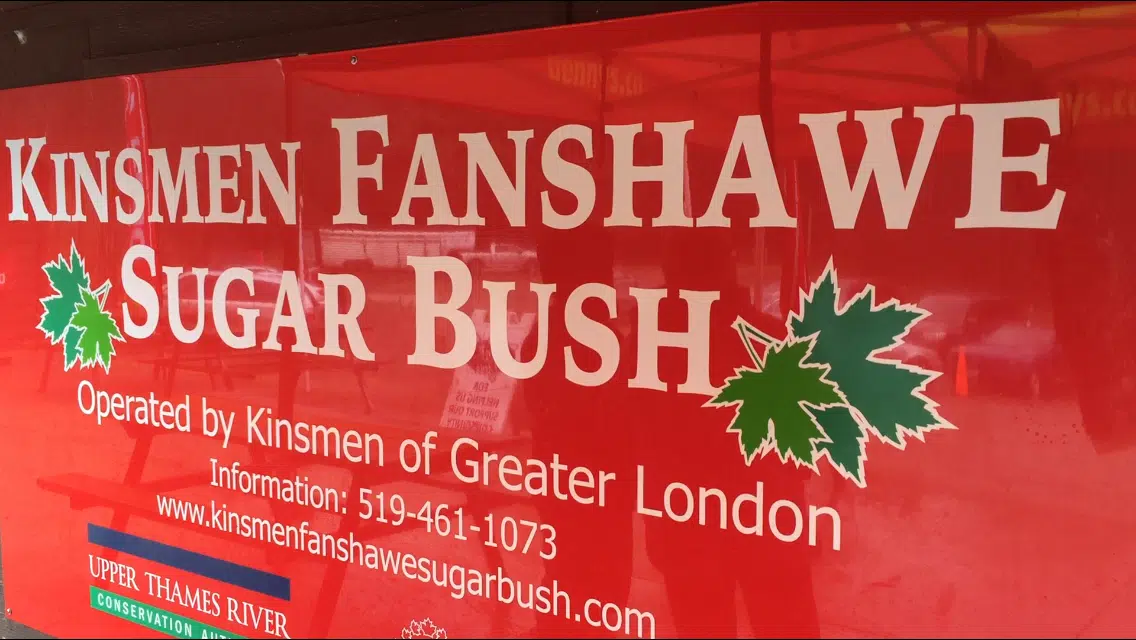 March is a month of warmer days and cooler nights, which create the perfect conditions for maple syrup making.
The Fanshawe Kinsmen are back for another season and are happily welcoming Londoners to explore the sugar bush and learn how their favouite pancake topping is made. The first stop on the guided tour explores the legends of how the natives first discovered sap, and what it was originally used for. The exciting history lesson then explores the development of production techniques and ends in the sugar shack
Visitors learn how to read the labels on maple syrup bottles as well as Ontario's regulations, and different syrup grades. Visitors can also purchase maple syrup that was produced at the sugar bush, in the sugar shack.
The March break activity is based around giving back to the community. The sugar bush is entirely volunteer run with the Fanshawe Kinsmen helping raise money for charity. All money from the running of the sugar bush goes toward helping local London groups, one of the biggest focuses being Cystic Fibrosis. To date, Kin Canada has raised over 50 million dollars for the cause.