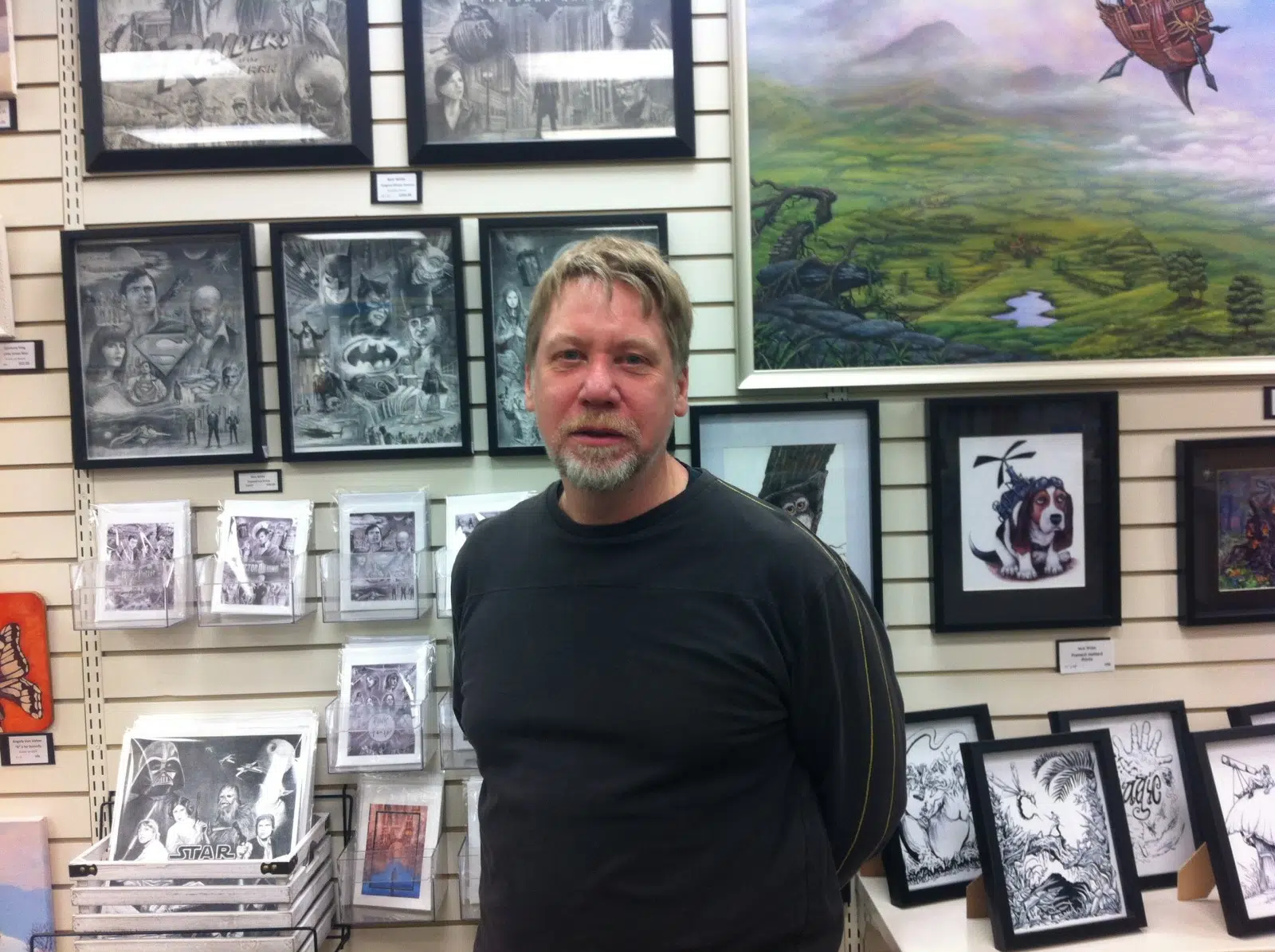 The Westmount Shopping Centre has caught superhero fever. Along with meeting characters such as Rey from "Star Wars" and Lady Thor, families can also learn how to create some popular characters and the comics they are in.
For the Love of Art will have a class on March 17, for beginner artists 12 years old and over, teaching them how to recreate a page from the "Spiderman" comic books.
Nick White, who will be running the class, has been creating art professionally for 30 years. He also teaches Video Game Design at triOS College, where he will use the same "How to Draw the Marvel Way" book that the students will base their drawings from.
White has always enjoyed reading comics and drawing them.  "If you're just sitting down with a pencil and paper and you want to doodle something, just fall back on those characters because they're always done with such a visual flare to begin with," he says, "Doing that kind of thing is always very natural and relaxing."
The class will run for about two hours, and will go through each step to creating a comic, from coming up with the idea, to sketching out the panels and characters, to inking the page and adding colour.
White adds that superhero movies and comic books have become more popular, because companies are catching on that the fans have grown with the stories. "They realized that the audience was out there for these comics more so than just a kids' market."
The class is $20, with supplies included.  All proceeds from the class will go towards the art centre.