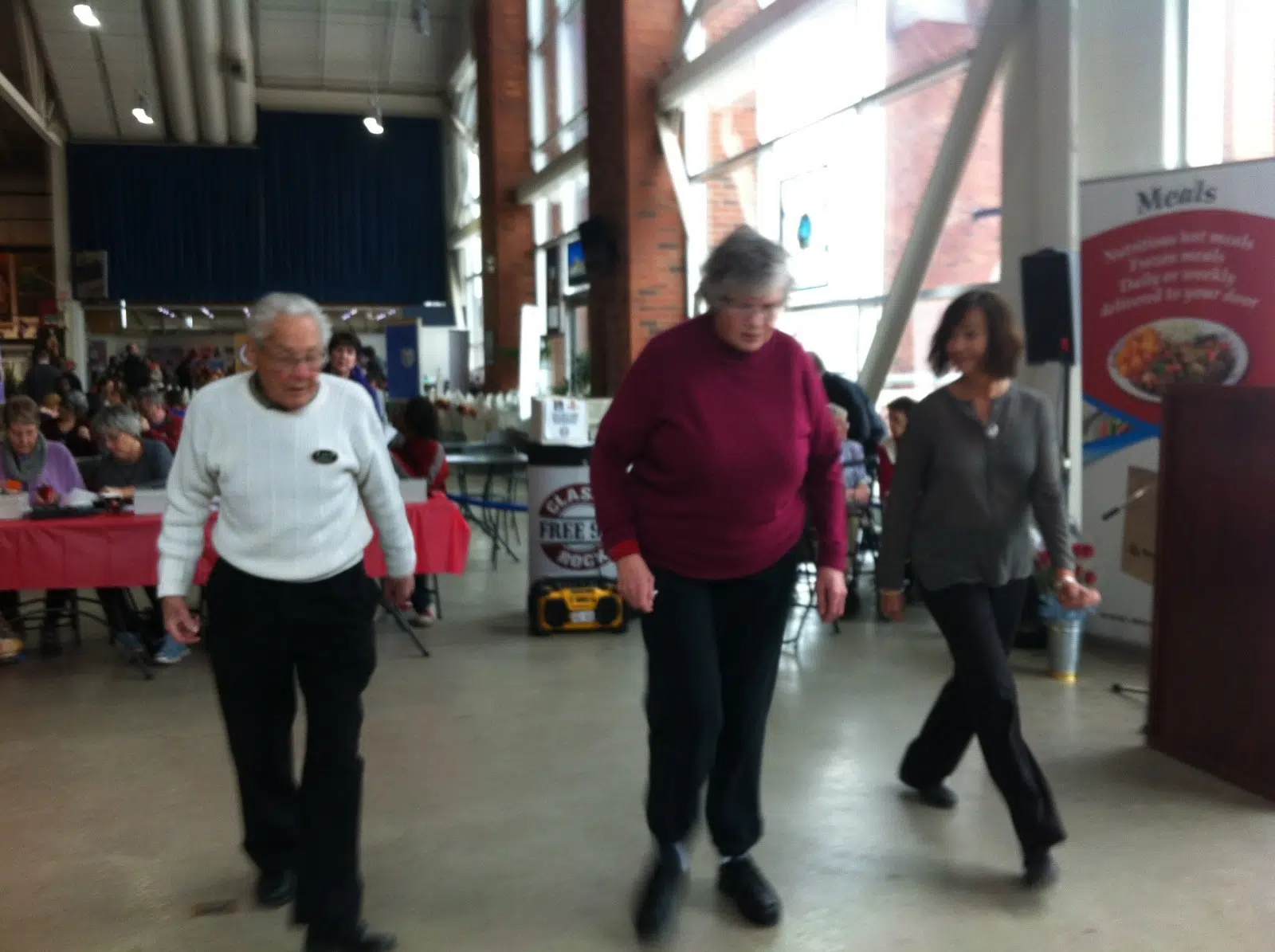 The upper level of the Covent Garden Market was filled with dancing, socializing and music throughout the afternoon. The active atmosphere was part of Meals on Wheels London's annual Move For Wheels event. The fundraiser had their traditional walk around the top level of the market, along with other forms of exercise such as dancing, aerobics and tai chi.
Sarah Campbell, the executive director for Meals on Wheels London, says that they wanted to show the importance of being active at any age with any ability. They also wanted to represent the connection between nutrition and physical activity.
"Nutrition is a key factor in keeping people active and connected in their community," she explains "We look at our meal program as preventative in helping people stay healthy. We look at it as restorative in helping them get healthy if they've had an injury or they're recovering from something, and we also look at it as ritual as remaining connected to their community."
Along with exercises, there were also snacks, music and a silent auction at the event. Meals on Wheels London aimed to raise $50,000 this year, and earned $43, 695. Campbell says that they plan to subsidize the cost of the meals, providing more accessibility. More than $90,000 was used last year for that.
"We're dedicated to making sure that people can access the food that Meals on Wheels provides, regardless of their income level."
Eric Beriault has been volunteering with Meals on Wheels London since 2002, after his dad's involvement with the program. "Seniors are very important to us. They need everything that we can help them out with."
The 20 over 20 group, comprised of members who have been volunteering with the organization for more than 20 years led the walk. "I think it speaks really highly of the organization that when people join us, they want to stay with us and it's because of the difference we're making in people's lives," Campbell says.
Every year, the organization offers 122,000 meals and 9,600 to senior citizens and adults with disabilities.