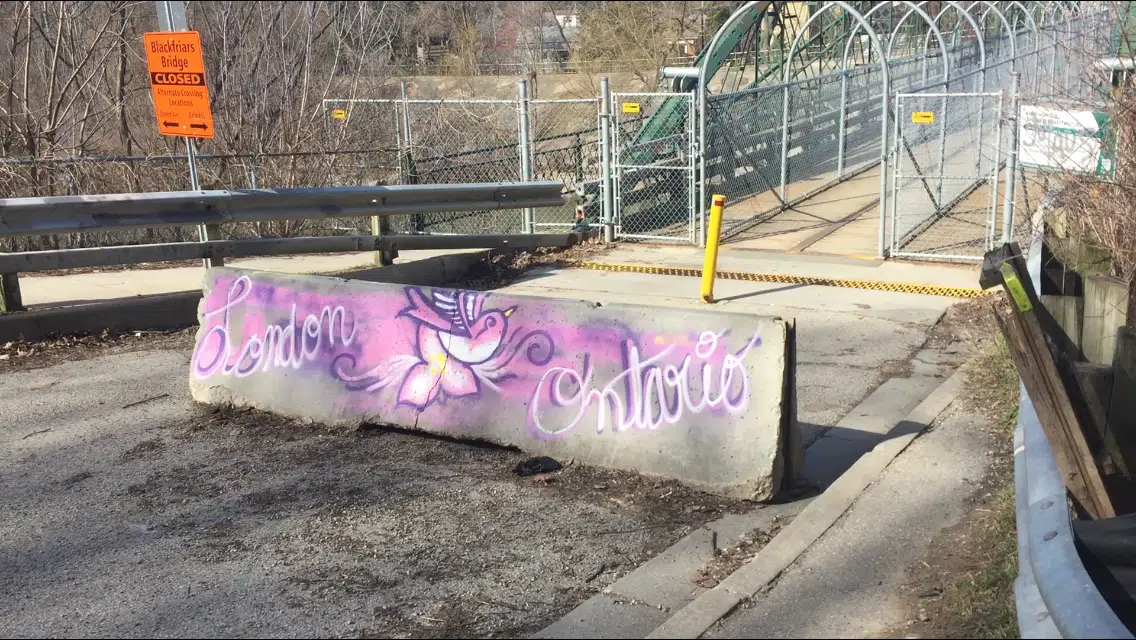 Concrete barriers create the perfect canvases for street art, and profanities.
Many of the trails and paths throughout the city have been defaced by spray paint and are now sporting profanities. One of the biggest targets for graffiti is the Thames Valley Parkway, a trail that runs throughout the city. Forested paths, city signs, and cement barriers make it an easy target for people with cans of pant.
One city spray painter is pleasing Londoners with new designs that are covering the ugly words. As he painted the barrier in front of Blackfriars bridge, people passing bye were applauding his efforts to beautify the city with his art. In addition to trying to cover up the profanities, he has also created a mural that reflects the history of the bridge. With so much controversy surrounding the future of the bridge, Londoners are enjoying the new art.