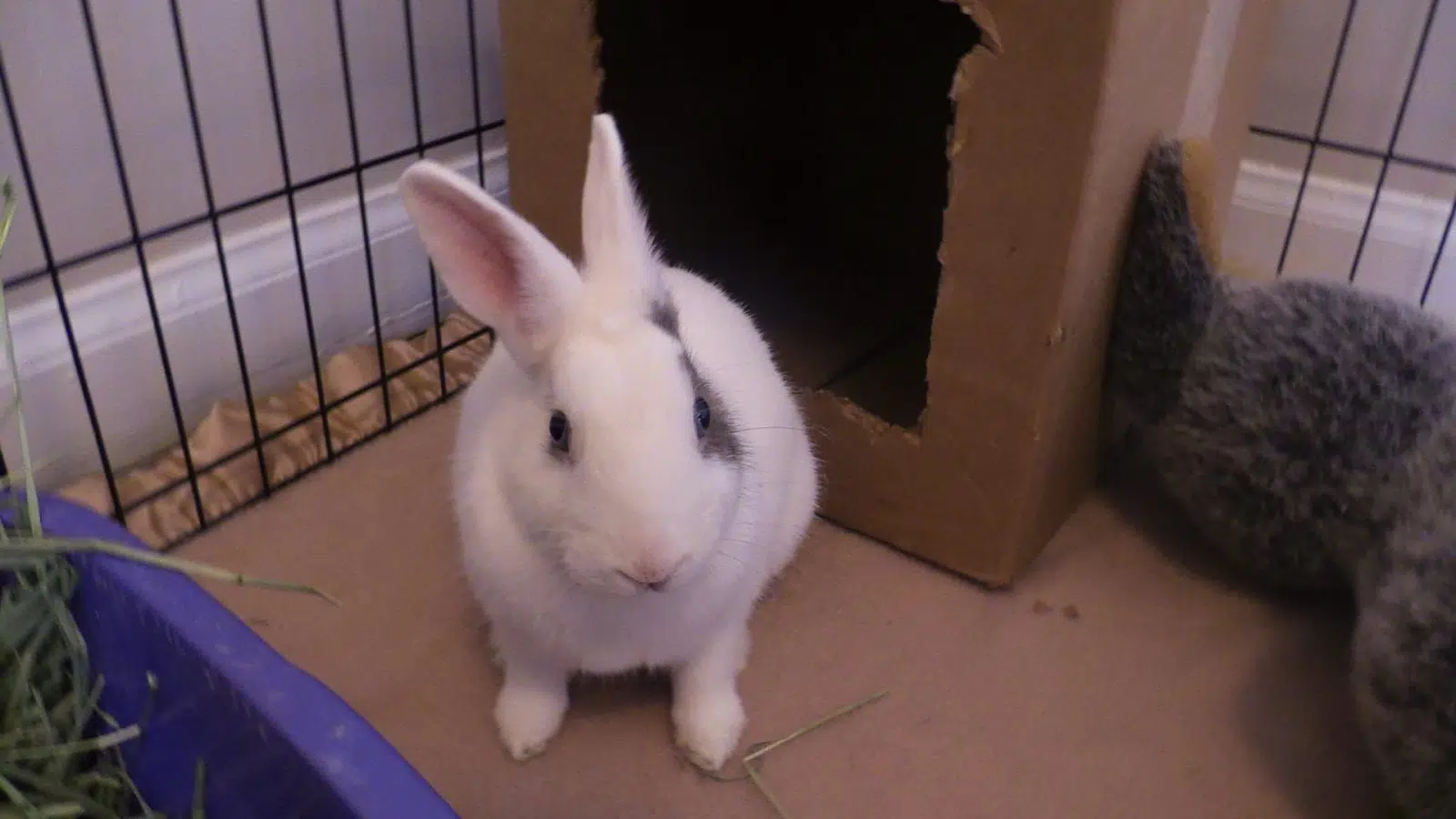 Easter is a beautiful time. But, it's not so beautiful for the rabbits that are purchased as Easter presents.
Kaylie MacIntosh is the president of Hoppy Hearts Rabbit Rescue, the only rabbit rescue on the city. They see a considerable increase in the number of stray rabbits in the city after Easter.
"If you go to Kijiji you will see tons of people trying to re-home the bunnies because maybe they need to move away for school, the kids lost interest, or maybe they realized that a this cute little bunnies are more of a commitment than what they where expecting them to be," said MacIntosh.
One of the main things is how people overlook the challenges of having a rabbit. "You will have to find a rabbit savvy  veterinarian and maybe going to other city for it since there's very few in the area. Rabbits are actually considered exotic, so their vet bills tend to be a bit higher than a dog or a cat," continued MacIntosh, "Bunnies diet consist on fresh vegetable every day, and that can get quite expensive. Also, they go through a bag of hay every couple weeks."
This, and the fact that some rabbits will live over 18 years, are things we need to research before deciding to get a bunny.
Hoppy Hearts Rabbit Rescue,  as a rescue without shelter, depend of the kindness of our community in the way of donations or people fostering the rabbits.
"Sometimes we struggle with both, and is heartbreaking when we have to turn bunnies away," said MacIntosh.
Pebbles, the spokes-bunny
In aims to create awareness about the issues of pet rabbits and irresponsible pet ownership, Hoppy Hearts Rabbit Rescue set up the little bunny Pebbles to be their face for their Easter campaign. Get to know his story in the video below.