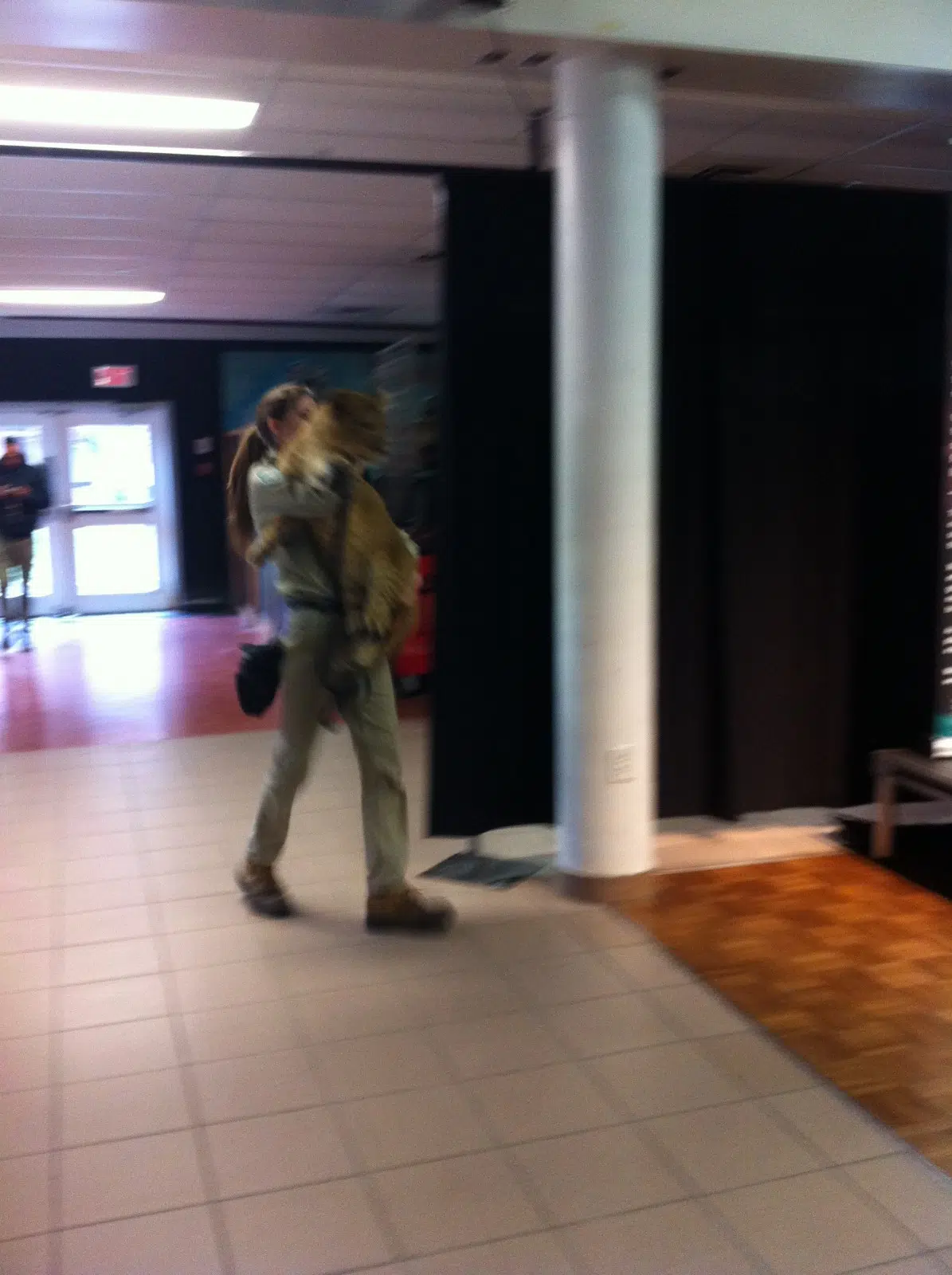 Fanshawe College students were trying their best to stay quiet when Jungle Cat World brought a lioness cub named Samira to the Forwell Hall stage. The animal sanctuary has visited the campus before, but this was the first time they brought a lion cub to Fanshawe.
Candice James, a zookeeper for Jungle Cat World, says that they want to raise awareness about endangered species. "Unfortunately, lions are now part of the endangered species fund," she says, "A lot of these animals we brought today a lot of people won't have a chance to meet up close and personal. So, our goal is for you to fall in love with her and want to protect her wild friends."
She says Samira and her sister, Malika came from an Ottawa credited zoo, and are adapting well to Jungle Cat World. "They're very affectionate, they love people and they love to play."
James says that the organizations' had three college visits this week, with Samira at two and enjoying both of them.