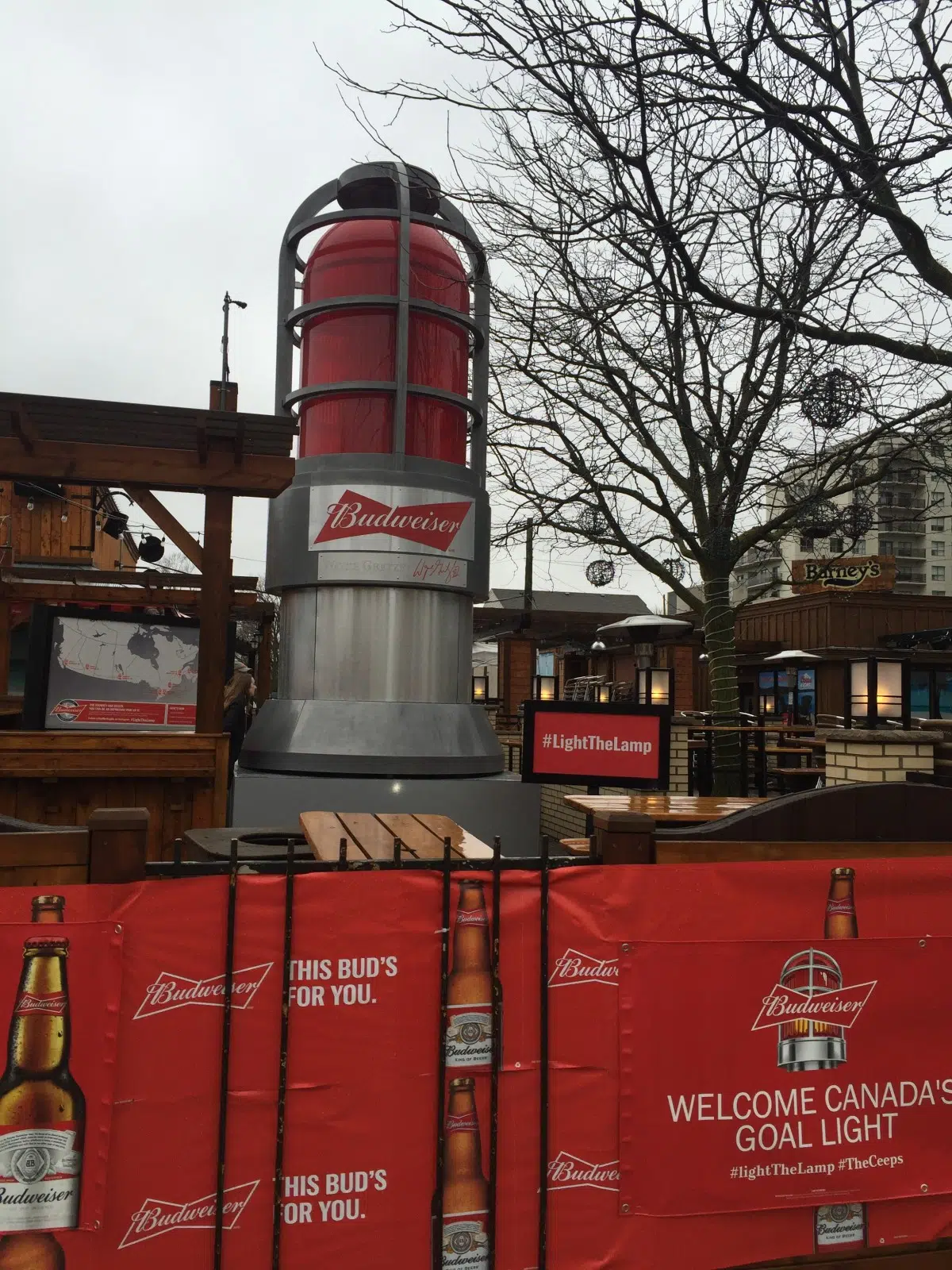 Canada's Goal Light has begun its exciting bright journey across Canada on its way to the North Pole in support of the World Cup this September.
Budweiser beer company will be dragging this 20 foot tall fully functioning light across Canada. It will be set up in cities for hockey fans to come see it and sign their name alongside some of their favourite hockey players.
The light stopped in London today at Barney's patio downtown.
After London the light will be moving next to Winnipeg for March 30th.
The last stop of the tour will be in Vancouver on April 9th.
The light is a representation of the Canadian team and will light up every time Canada scores.
Click here to see if the Canada Goal Light will be coming to your city