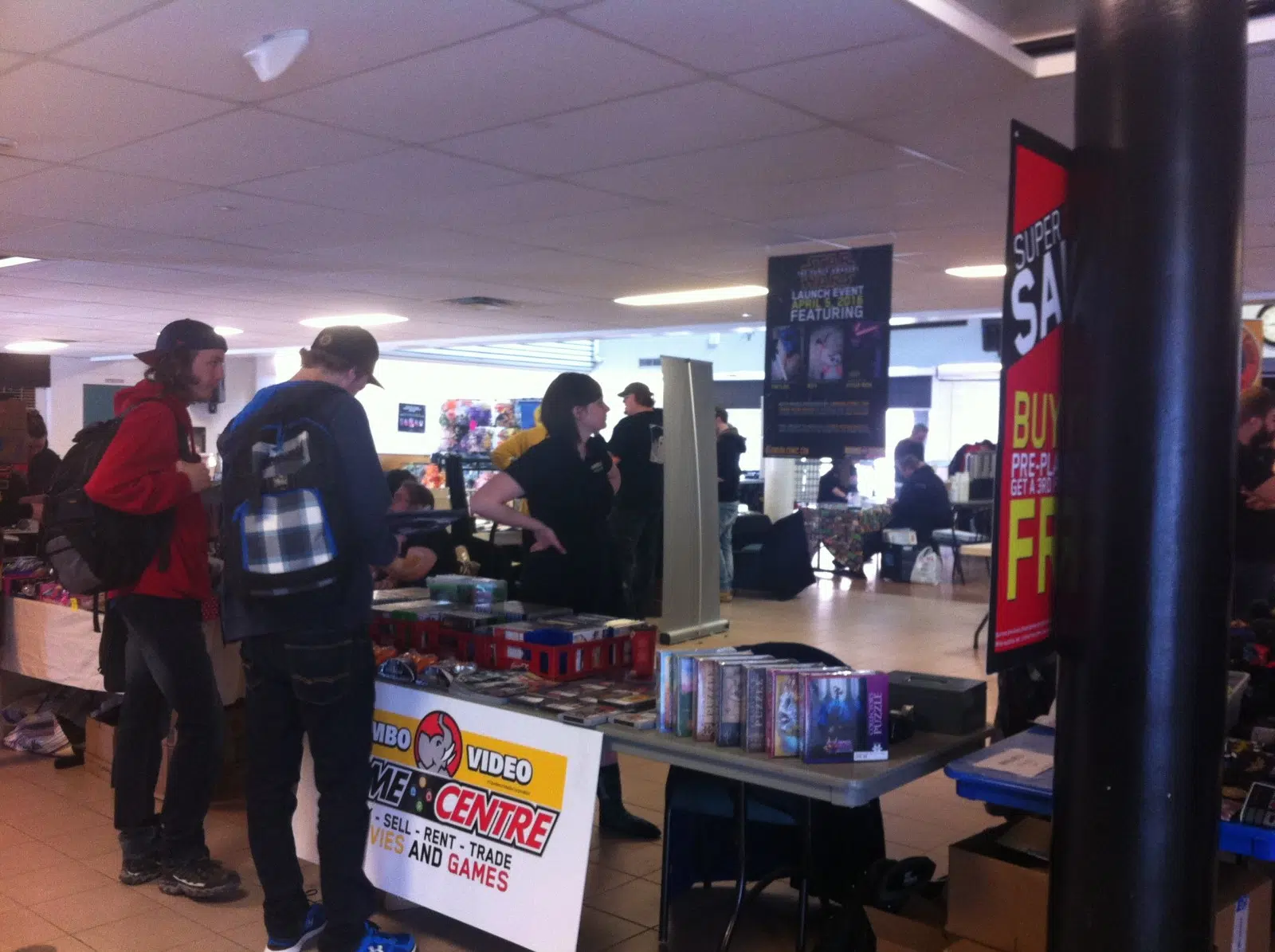 Although London Comic Con's next event will happen in September, they worked with the Fanshawe Student Union (FSU) to bring a comic con to the campus. Fanshawe Comic Con took over Forwell Hall at the college, and featured local artists, businesses and cosplayers.
"It's kind of like the in between period right now. There's a lot of stuff to do coming up in May and and the Fall for comic con, but nothing in the middle of winter," says Andrew Kitt, the organizer for London Comic Con, adding that they wanted to keep the enthusiasm going by hosting the event.
He adds that the FSU and the rest of Fanshawe College has been supportive of the London Comic Con, and that there is a rich comic book culture in London. "It's been great. Overwhelming response from people in the city."
Anthony Wallace, a freelance artist at Fanshawe Comic Con, says that bringing an event to students connects Londoners, as most conventions happen in London's core. "It's a great way of just reaching out to the community in different ways. A lot of times,  if you're far way, it's a little bit closer. You won't have to wait eight months to a year for the next one if you missed it."
The Ting Comic Arts and Graphic Arts Festival will be the next event for comic fans, starting April 26th. Free Comic Book Day, featuring all of London's comic shops, will follow on May 7.
Christopher Runciman, manager of Heroes Comics and creative director of Runciman Press, says that the business will shut down Dundas Street the day. He says that the London Public Library, ARTS Project and Ting will participate. "There will be cosplay contests happening, a batmobile on Dundas Street, lots of vendors," he says.
Runciman also says there will be Comic Book Jams at the ARTS Project, where comic pages will be created and published for London Comic Con.
After London Comic Con takes place September 23-25, Forest City Comic Con will follow on November 5 and 6.