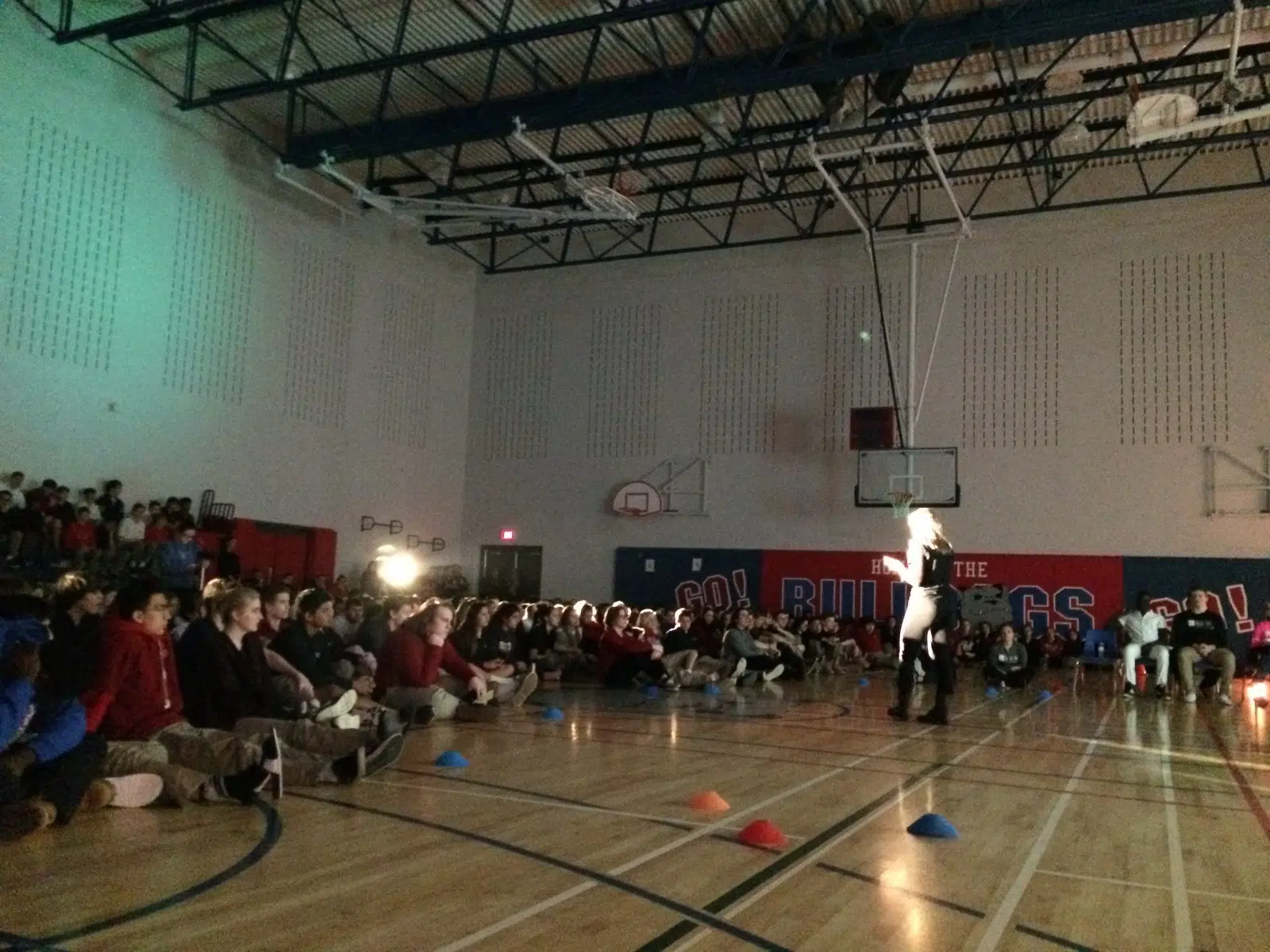 In it's fifth year, One Run has been a great way for the local community and high school students to get involved with raising money for breast cancer.
A few years ago, students at John Paul Secondary School felt they wanted to help; their inspiration being Theresa Carriere, a breast cancer survivor, creator of One Run, and mother of 2 JP2 students.
After many successful years, they officially deemed it a public event, naming it the JP2 ONE RUN.
This was a chance for students to get into teams, raise money, and participate in the 100km run.
This year, students at Saint André Bessette are joining in on the battle against breast cancer during JP2's ONE RUN.
"We think One Run is important because we know a lot of people are fighting," Justin Tiseo, One Run organizer explained, "we think that if a student body can come together, it could make such a difference in their lives."
Tiseo explained that creating awareness alone is a very important part.
"We thought that if John Paul could make it that big, then why can't we bring the whole community together," Tiseo explains as why they chose to involve SBA, "adding more bodies as a bigger fight for breast cancer."
Theresa Carriere, One Run Founder, spoke at the kick off event, sharing her story with Saint André students and staff.
Being ONE survivor, running ONE hundred kilometres, in ONE day, Theresa created one run because she felt like there was more she could do in the fight against cancer.
Carriere feels as though the fight should continue as long as patients are fighting.
"We're not going to quit until there's an end to this," Carriere explains, "we're going to go for as long as the students want to keep fighting. We've got a long fight ahead of us, but we're going to do the best we can."
Theresa feels the values and benefits of One Run are much more than just breast cancer awareness.
"It's getting the community involved, it's empowering our kids, and helping them understand that they can do something to change the world," she details, "It's always surprising to me how many kids jump on board with so many enthusiasm and so much commitment."
Theresa added that everything the John Paul One Run team has done inspires her to keep fighting, saying as long as they fight, she will fight with them.
The JP2 One Run will kick off May 20th.