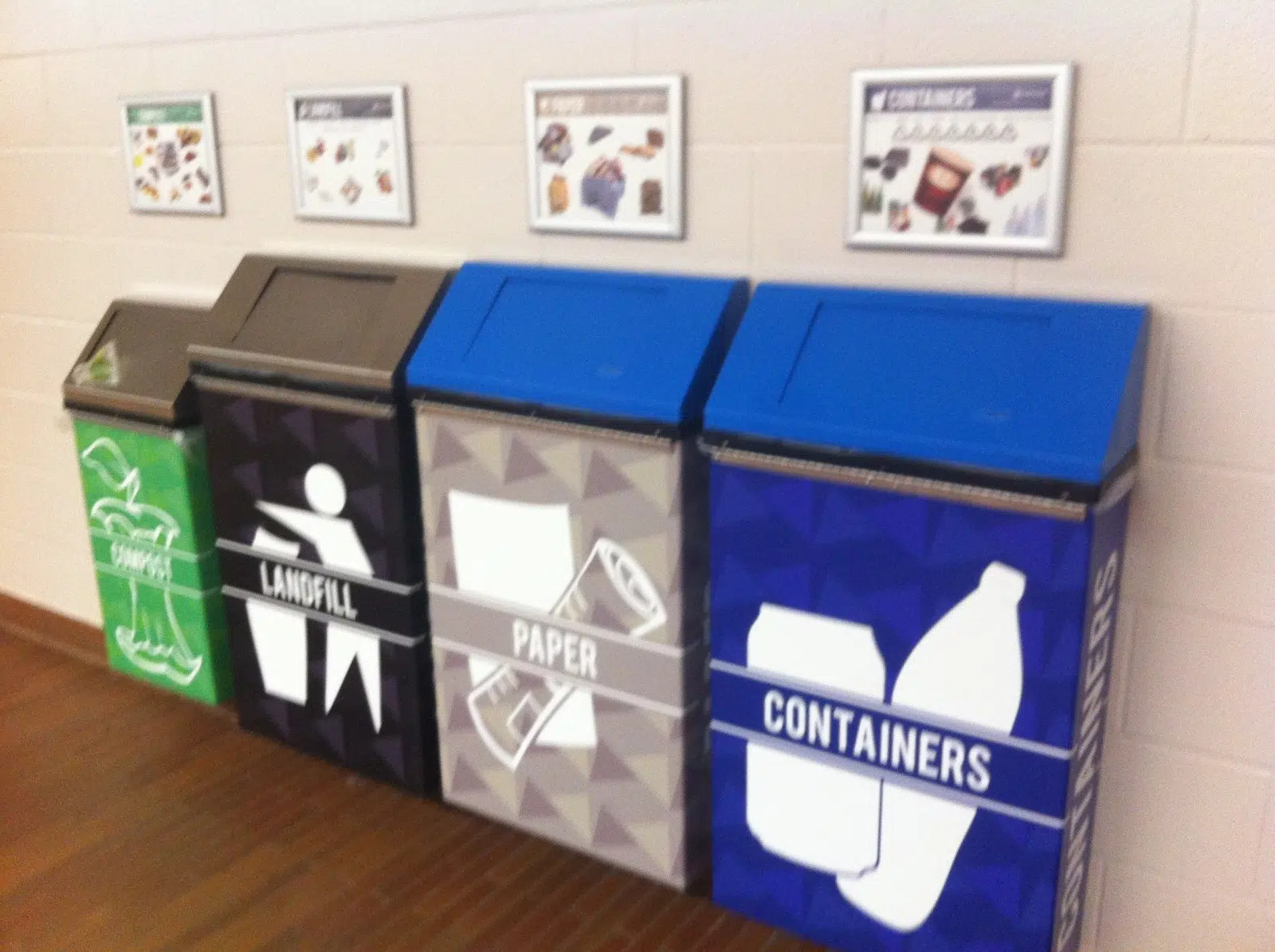 Fanshawe College Sustainability Coordinator, Mary Lee Townsend, says that she would like to have an Earth Day event on campus, but there's not enough interest.
"I remember the first year I was here. I created a week long slew of events and activities, speakers, games, all kinds of stuff," she reflects, "Participation was so low, I actually ended up cancelling some of the events towards the end of the week."
Townsend says that the lack of interest is from a focus on exams for students and staff alike. She notes that along with April, there's usually a decrease in interest in environmental awareness activities in December.
She says some events,  such as the Mountain Equipment Co-Op bike check ups, are popular with the students. "So much so, actually, that I think in the fall, when we do the bike check ups, we're going to do it two days in a row," Townsend says.
She adds that all residence buildings at Fanshawe participate in an energy conservation challenge, where they are encouraged to "conserve as much energy as possible". The winner, R1 Falcon, won a pizza party this year.
Townsend says that Fanshawe will have a Residence Cleanup and Goodwill drive. Drop off locations will be at all residences and anyone part of the campus community can participate.
Items that will be accepted for the Goodwill box include:
Clothing
Small appliances (ie: Microwaves, Toasters)
Small office equipment
Speakers
She adds that any electronic that contained data (ie: computers, cameras, cell phones) should go into the e-waste box.
Townsend says that during this time of year, it's common to see piles of items by curbs. "Some of it is perfectly usable, but it's just based on the fact that students don't have a place to put it. They need to get rid of it, they don't have anywhere to take it, they don't have anywhere to transport it, but there's nothing else for them to do."
The clean up and drive will run from April 15 to 25. Townsend says Fanshawe will participate in the Million Tree Challenge on May 18th, where they will hand out 150 seedlings. She adds that depending on the number of people interested in participating, she would like to do a campus cleanup similar to London's Clean and Green Challenge.