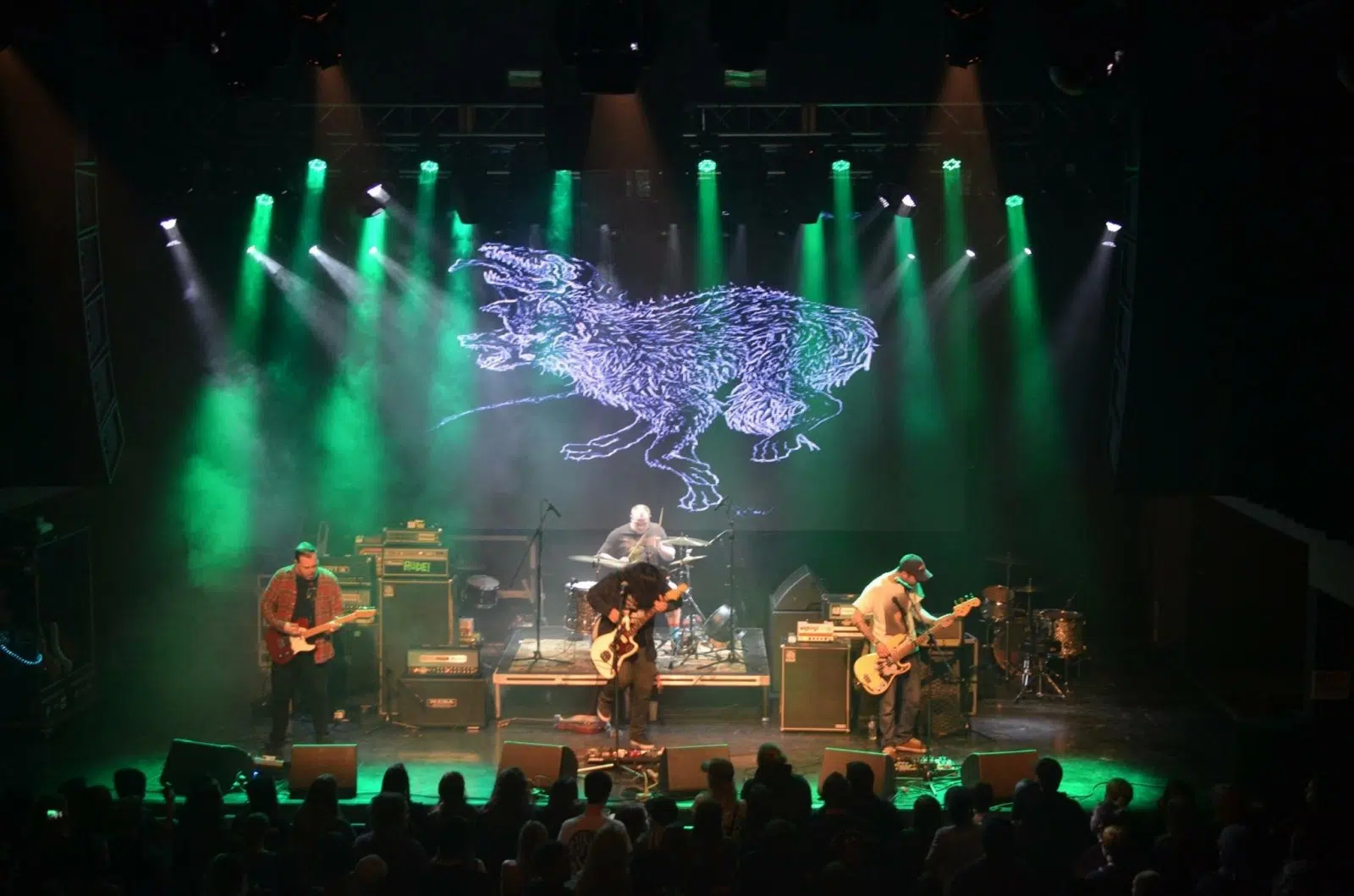 Joining Music Industry Arts, most students dream of one day actually being on a stage or producing in a studio.
For some, that comes true while they're still in school, and may even open up possibilities for them once they graduate.
First year MIA student, Brent McSwiggan, is no stranger to the London Music Hall. From previously attending shows, to performing in Rum Runners, as well as the main stage, Brent and his band Hindsight have had the full experience.
Opening for popular pop punk band The Story So Far back in November, Hindsight were called up and given the chance once again this month.
"The promoters, Homesick, we've had a pretty good relationship with them for almost a year now," McSwiggan explains, "they just came out and asked if we wanted to play. Who would say no to that, right?"
Compared to anything, reaching your dreams is all about the stepping stones. Brent says he hopes that shows like this will help get the band more popularity.
"When you play a show of that size, you get to meet new people," he says, "people that have not necessarily listened to the kind of music that you play."
He says this show specifically was a mix of pop-punk and hardcore, which brought out many different listeners.
Hindsight first opened for The Story So Far in November of 2015, where Brent says he was more nervous because it was their first time playing a show of that volume. He says this time went much smoother, because he was more relaxed.
"Playing London Music Hall in itself is just the best opportunity in the world, for a local band from London," he explained, "getting used to playing those kind of stages and playing in front of that many people."
Just finishing his first year of MIA at Fanshawe, he says he's definitely looking forward to his second year. Noting that he has heard good things from graduating students, Brent says this year has been a process.
"First year of MIA, is a lot of stepping stones. Building where we need to be for recording and such," he says, "but from what I've heard from second year students, is it's project after project."
He's excited to build more knowledge and get better at what he loves to do.
Brent ended with the advice for other bands trying to play a bigger show, to start small, keep writing your music, and do what you love to do.