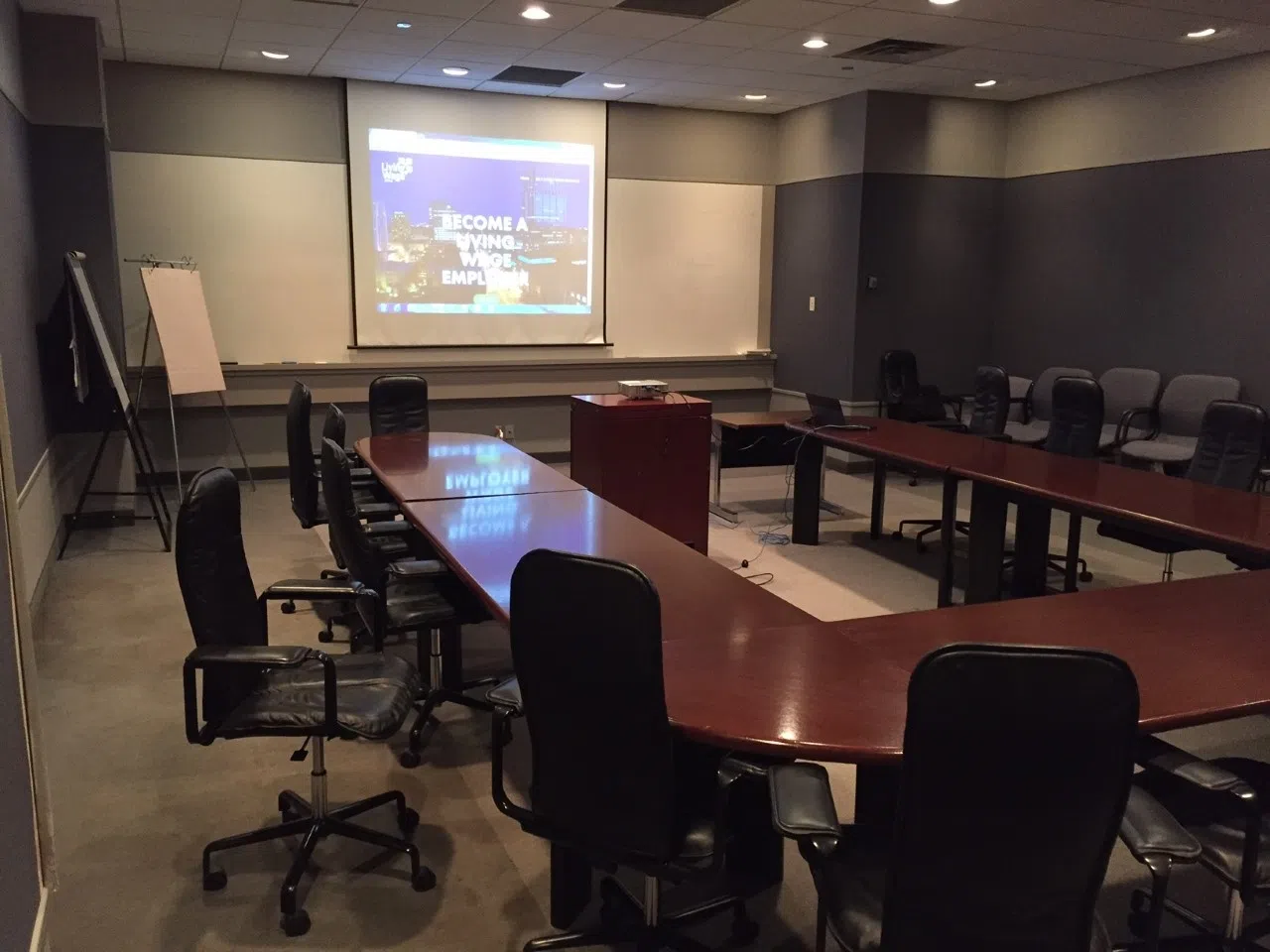 A collaboration of local businesses and public sector partners met downtown London this morning to announce London's Living Wage.
The calculated living wage to provide food, clothing, housing, transportation, child care, and other basic living expenses for their family of four, a pair of London parents working full time would need to earn $15.53/ hour, or $30,284 annually.
President, Head Coach and CEO of Libro Credit Union Stephen Bolton attended the announcement and said that "being a recognized Living Wage Employer fosters social inclusion and supports the quality of life of our staff".
Bolton credits the London Poverty Research Group for doing the heavy lifting of the operation by calculating the Living Wage figures for London, based on the costs associated with living in a particular community.
In addition to Libro Credit Union, organizations represented at today's announcement included Ellipsis Digital, Western Fair District, Goodwill Industries, King's University College, the Ivey Business School, Downtown London, and the Middlesex-London Health Unit.

CEO and Manager of Downtown London Janette MacDonald says that if people made a living wage and are not worried about putting food on the table or paying their bills, their workplace productivity would increase.
More information can be found at livingwagelondon.ca, a new website which outlines the Living Wage calculations and encourages local businesses to learn about the voluntary program to provide their staff with a living wage.