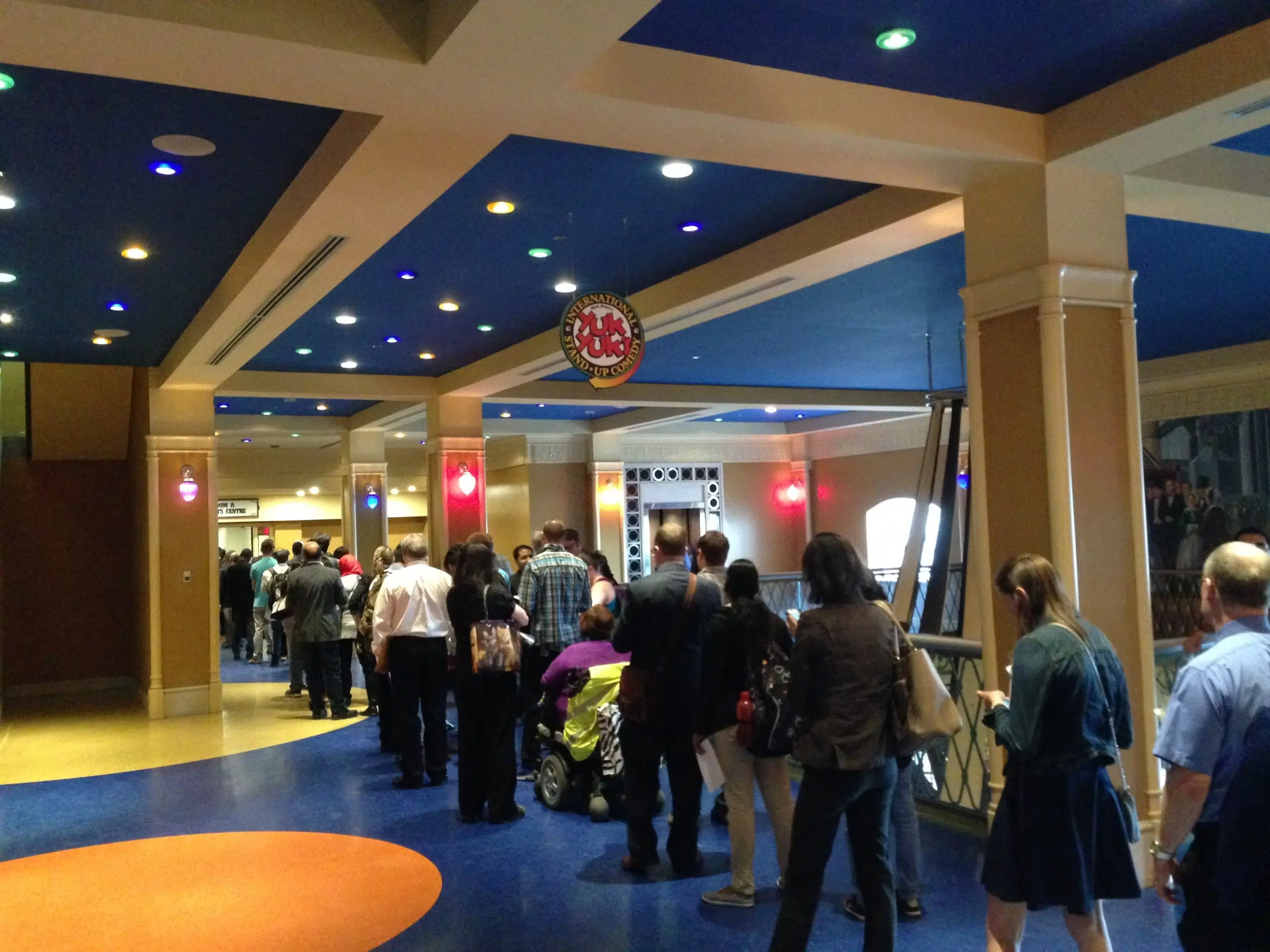 The London & Area Works Job Fair began at 2p.m. this afternoon, and 400 potential employees arrived within the first 10 minutes.
The job fair is being held at the Western Fair District by The London Economic Development Corporation, and upwards of 50 companies are in attendance looking to hire employees that are the ideal candidate for their businesses.
"The best first impression is a clean, cheery, professional, somebody that you would want to be around, and to represent your business", said Education Consultant at triOS College Lew Sovereign.
A variety of businesses are seeking staff, and a full list of hiring companies can be found here.
Senior Account Manager at Randstad Engineering, Dawn Urbanowicz, says there are common mistakes that people make when being interviewed for employment:
"Know enough about the company to know that you have a vested interest in obtaining employment there" Urbanowicz says. "You would be surprised at how many people do not come prepared and polished for their interview. As a potential employee you need to make sure you dress for the job, research the company, and arrive five to ten minutes before the interview, no earlier or later."
London Employment Help Centre Coordinator Angela Alushi, says that there is one particular applicant who has a unique story.
"There is a gentleman who had his home burnt down in Fort McMurray, and he's made his way back to London, Ontario where he is originally from to seek employment," Alushi said. "He's shown a lot of initiative but doesn't want to find a job out of sympathy, but would rather find the perfect fit."
The London Economic Development Corporation job fair continues until 7p.m. at the Western Fair District, and another will take place on October 4th.