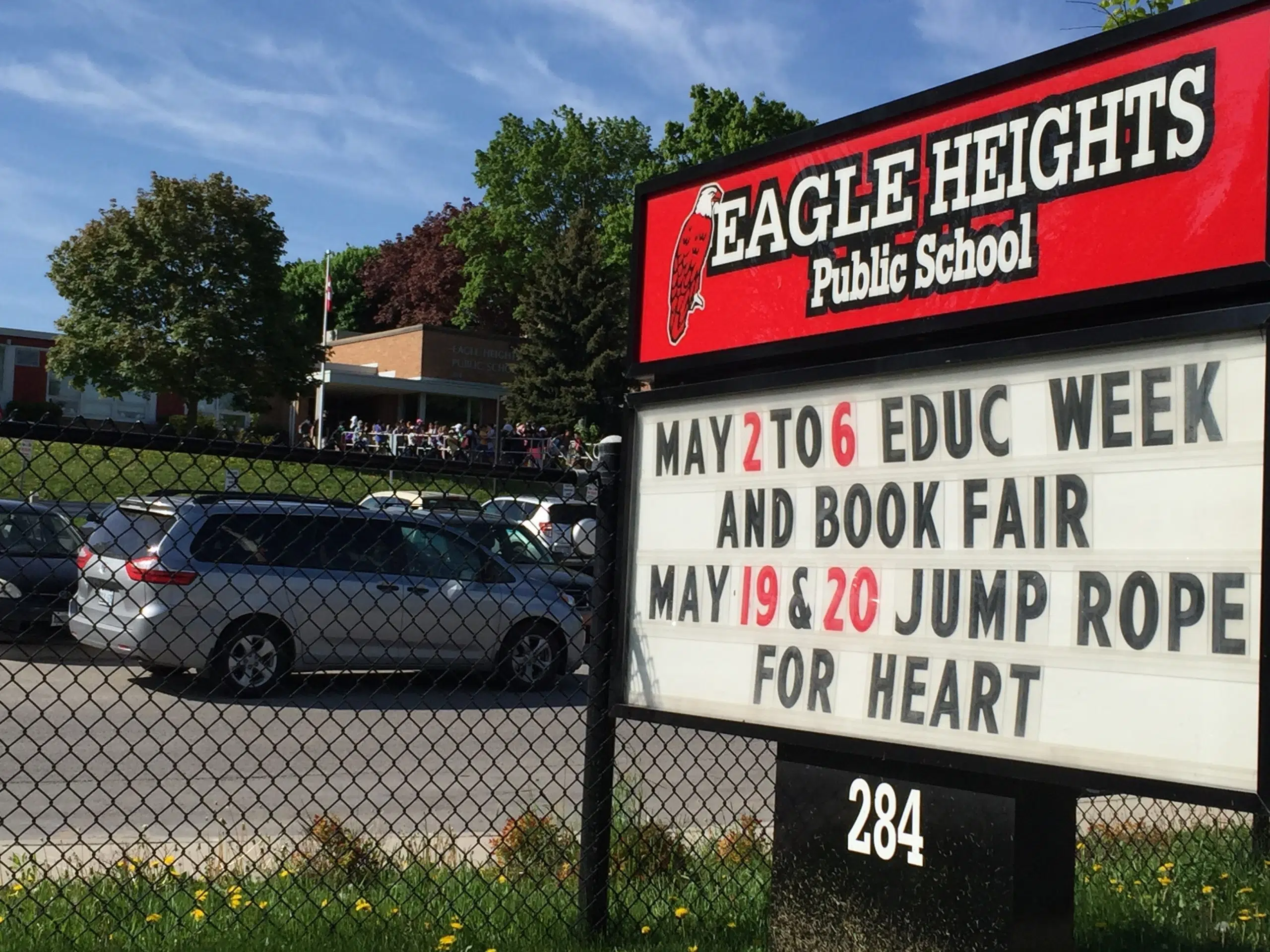 With eighty Syrian Students, Eagle Heights P.S, has more Syrians than any other school in the Thames Valley District School Board. The schools cultural diversity, geographical location, strong ESL (English as a Second Language) program, and general preparedness, resulted in an influx of unique students.
When the students first arrived with their families, the school registered them with the help of support workers, and ESL teachers, some of whom are fluent in Arabic. The families were then shown around the school by faculty members, with the help of google translate, and usually started the next day.
In the beginning of the students integration process, they often had no idea what a school even looked like, let alone what it entailed.
This is because many of the students, have not had the opportunity to go to school, and spent their time prior to Eagle Heights, in refugee camps, or travelling. Subsequently, the majority of Eagle Heights, Syrian students, have significant gaps in their learning, accompanied by difficulties conforming to routine.
Vice Principal, Liz Moore, says that she is extremely proud of the efforts of her faculty and students. All of whom, are extending every effort to ensure the students integration process is a success.
"They have stepped up i
n every way to accommodate these kids, I can't believe the creativity and innovation that they employ, to keep these kids engaged and learning" said Moore.
A synergy between the school and its surrounding community, are steadily providing these students with every agent of success.
There is a settlement worker at the school, who helps Syrian families in every way. From supporting their kids in the classroom, to booking doctors appointments, and even organizing clothing drives.
One of the teachers initiated a drive for bikes. With the help of his son, and community donations, they collected old bikes, fixed them up, and gave them to the Syrian children.
The school has hired additional ESL teachers and often utilizes their access to interpreters, which as Moore described are "Pulled in every single direction", to assist in finding solutions to issues, that stem from the language barrier.
By taking small steps each day, Eagle Heights, expects to continue to see students, happy, and learning, while making huge strides in their integration process.