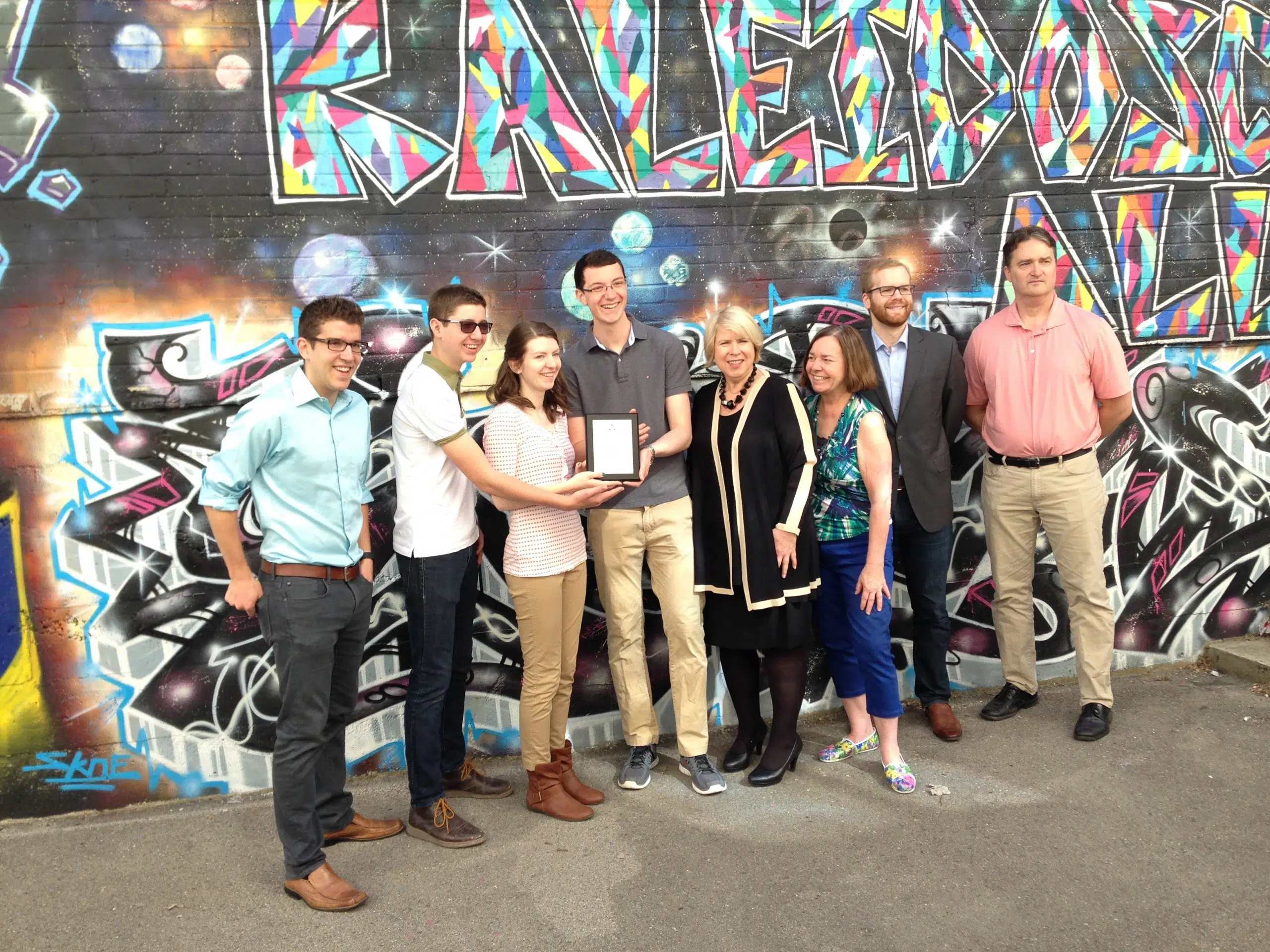 London's Youth Advisory Council (LYAC) has been working hard since 2011 to create a stronger community by including young people in the public policy processes. The organization was founded to ensure that London's youngest voices were heard and taken seriously by politicians and decision makers.
An announcement this morning from MPP of London North Centre Deb Matthews generated smiles for LYAC.
Matthews announced that the Ontario Trillium Foundation has donated a $252,900 grant to LYAC to support the building of a healthy and vibrant community. The grant will allow them the opportunity to continue to develop youth leaders and also work with non-profit business to engage with the youth.
"This is so important," Matthews said, "young people are really thinking about the future because they're going to live the future. I'll be gone from this planet when they're just hitting their stride."
The grant will be split up between 3 years, meaning LYAC will receive $84,300 annually to put towards creating a brighter future for youth in London
"The grant now allows us to bring in a Coordinator to provide that day-to-day support for the council" said Co-founder of LYAC Adam Fearnall, "that will free up some time for other staff to be able to go out and build those relationships with organizations."
Fearnall also mentioned that the grant will allow the organization to hire support staff consistently for the next three years.
Chair of LYAC Nick Soave explains the initial plans for the grant:
"Our hope is to continue to solidify the programming that we have and to then further expand the good work that we're doing in the community. The financial stability that the grant gives us is paramount."
To learn more about London's Youth Advisory Council, visit their website here.