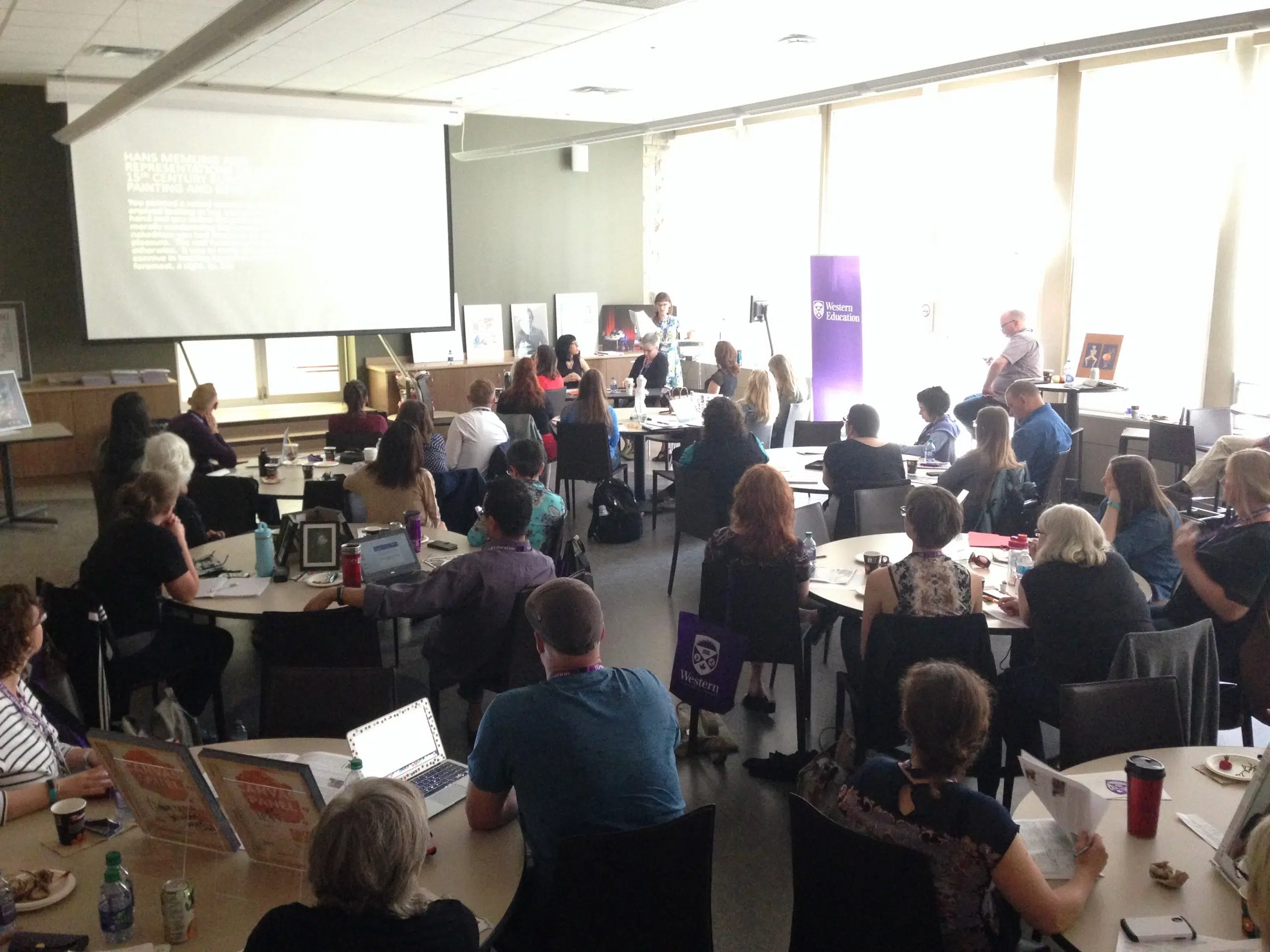 Teachers and guest speakers from all around the globe gathered at Western's Faculty of Education from May 23rd to the 25th to discuss sexual youth culture and how to manage the sex education curriculum.
Speakers from as far as Iceland, Finland, New Zealand and the UK addressed these issues throughout the 3-day event, and students from Banting and Central Secondary School showcased their sexual youth culture art display.
Host and Associate Professor at Western, Dr. Michael Kehler explains why the students who took part in the event impressed him:
"They did a fabulous job of explaining their ideas, articulating how difficult it is within sexual youth culture, but also how empowering it can be if they're given the opportunity to actually show and be heard–to not be left out of the conversation but to have a voice."
Some of the topics addressed at the event include sexual health, cyber bullying, body image issues, and sexual consent.
"What's really dynamic and exciting about the audience today," Dr. Kehler said during the second day of the event, "Is the teachers' willingness and investment in wanting to participate in this conversation, and wanting to hear what research has to tell us about how we should approach and think about youth identities."
"Instead of simply saying no to youth, it's very important to understand why youth want to use photos and why they distribute and share those, as part of a way of demonstrating and sharing their sexual identities" Kehler said.
Kehler adds that the event was a way to showcase research, voice, and the whole sexual youth culture for students across Canada and internationally.