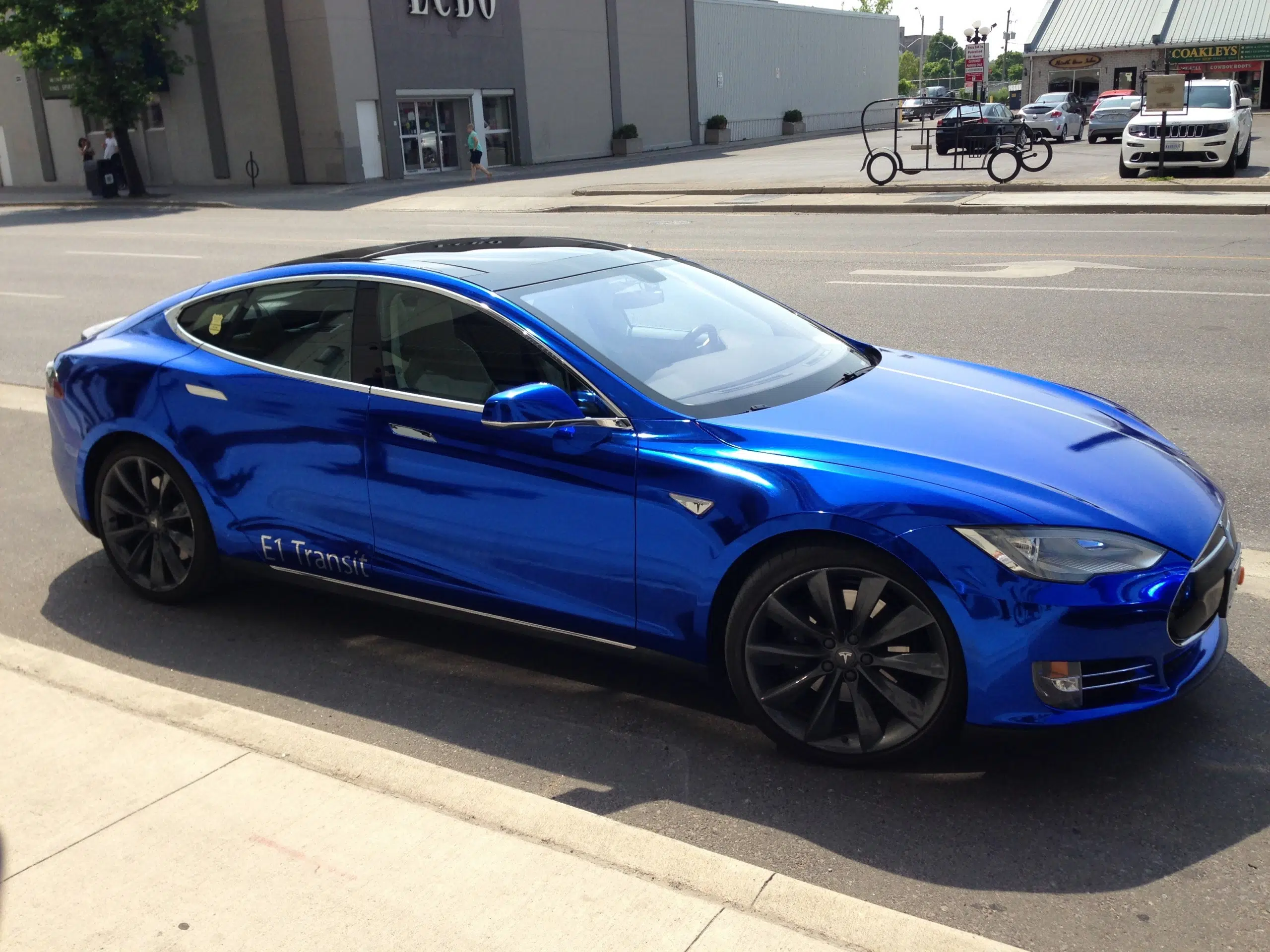 Londoners will finally have a flexible way to travel to Toronto.
The first all-electric transit service called E1 Transit is launching on June 1st in London, and the masterminds of the operation flaunted their flashy vehicles on Wednesday afternoon.
Locals will have the opportunity to travel round trip to Toronto in a luxurious metallic blue Tesla Model S 90d for only $90. The retail price of this particular model of electric car that will provide door-to-door service is approximately $150,000.
Co-Founder of E1 Transit Chris Misch is confident that E1 will revolutionize the way we travel:
"By 2050-2070, in that pocket, petroleum won't be a resource for us to travel. So we have to go down that (electric-car) avenue anyway. I think diversification, and moving forward with a transit system like this is a huge step in the right direction."
Misch says that the end goal is to have every city on the planet using sustainable transportation network.
CEO of E1 Transit Han Yi, says that he was excited to allow individuals the eco-friendly Tesla experience without a burdensome price tag.
"We are really pushing the price down so people are able to sustainably use it," Yi said. "The car is extravagant and if you use our service, your voice will be represented to support the electric direction."
The venture began with Yi's initial idea and Misch making it a reality once the two met.
Misch who is also Vice President of Sun Country Highway believes that E1 Transit's business will benefit from the winter time.
"Winter is when you don't want to be on the road, with all the snow and stress. These cars are all wheel drive, won Motor Trends car of the year, they're the safest cars on the road and the most sustainable vehicle on the planet. So we decided let's leverage that technology, bring in expert drivers and allow our passengers to experience something they're never experienced, while also being mindful of our vision of creating a sustainable transit system."
Misch adds that they are adding technology in the cars that will be world's first in order to create an unparalleled experience come June 1st.
More information can be found on their website found here.