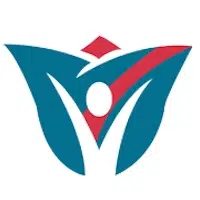 People around the world go to the gym and exercise for many different reasons. For some, adding an inch of muscle to their arms or losing an inch from their waistline is priority, while others may focus on maintaining health and ensuring their heart rate is normal.
Parkinson's Society of Southwestern Ontario and VON Canada have been partnering to offer weekly light exercise classes to help those with Parkinson's disease get active.
The PD SMART (Seniors Maintaining Active Roles Together) program offers several exercise classes each week throughout Southwestern Ontario.
Coordinator for Programs & Services for Parkinson's Society of Southwestern Ontario, Rose Johnston says the exercise program can cause significant health improvement to those who partake.
"This type of community program allows the individual to focus on the areas that they're being challenged with physically, and there have been many testimonials of individuals that are delighted with their progress. It's really a fantastic thing."
The common symptoms of Parkinson's disease are often remembered by the acronym 'TRAP':
T- Tremor (Resting tremor specifically)
R- Rigidity (Limited moving, stiff arms/ limbs)
A- Akinesia (Slow or no movement)
P- Postural instability (Issues with posture)
Johnston stresses the importance of raising knowledge of the disease to all ages, and says there are many opportunities for youth to get involved in the programs.
"There is such a thing called young onset Parkinson's disease, and this can impact individuals as young as 35 years old," Johnston said. "It's extremely important to increase the awareness and education with the younger demographic so that we're able to care for the individuals that are affected, be it young onset or diagnosed at an older age."
If you're interested in gaining experience for your curriculum vitae and/or resume, Johnston adds that Parkinson Society of Southwestern Ontario are consistently looking for volunteers.
"There's always something that we can use help with, more hands on deck is just going to increase the awareness and allow us to reach more people in a sooner period of time."
For more information about PD SMART exercise programs, you can visit the Parkinson Society of Southwestern Ontario's website here, or VON Canada's website here.