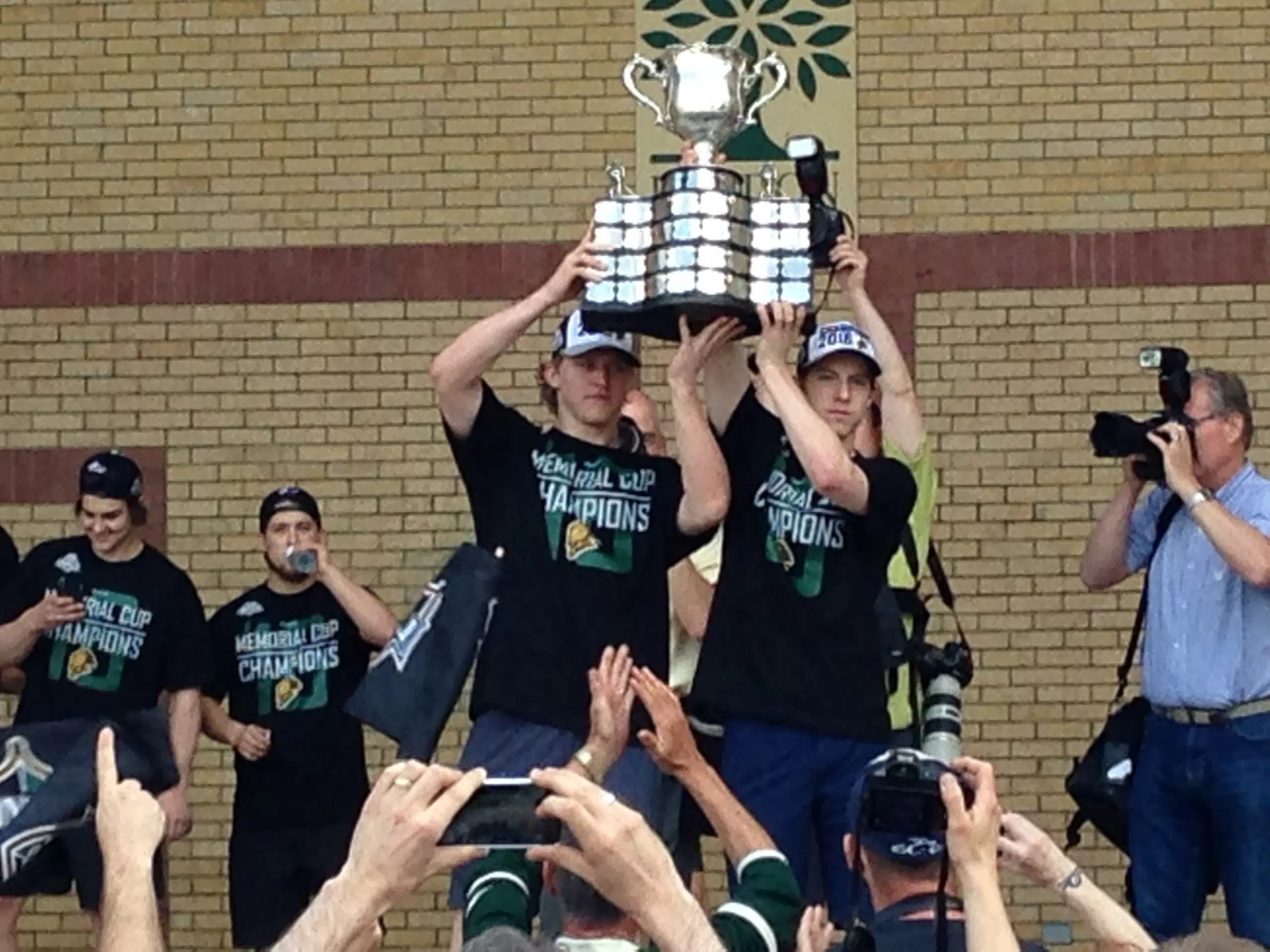 The 2016 Memorial Cup champions were welcomed home by a roaring "Go Knights Go!" chant from thousands of London faithful on Monday afternoon.
Fans of all ages showed up early to greet the team in Victoria Park who were all smiles as they acknowledged their beloved fans.
"The kids dug deep," said head coach Dale Hunter, "When you're down a goal late in the game and the other team's protecting, it's the toughest one to come back from, but they never quit. You win with character and that's what these boys all have. We're very proud of them."
This is the second Memorial Cup win in team history, which came thanks to Matt Tkachuk's overtime winner against the Rouyn-Noranda Huskies on Sunday night.
Fans proceeded to chant "Go Knights Go" throughout the celebration, and added an "MVP" chant when Mitch Marner took the podium.
"I've never been an arena thats even as close as loud as ours" Marner said, "From the whole team, we just want to thank you guys for the support. Next year's going to be a whole other challenge, we're ready for it and we want to bring it back to you guys again."
The Knight's will enjoy a well deserved rest knowing that the Memorial Cup is in London.