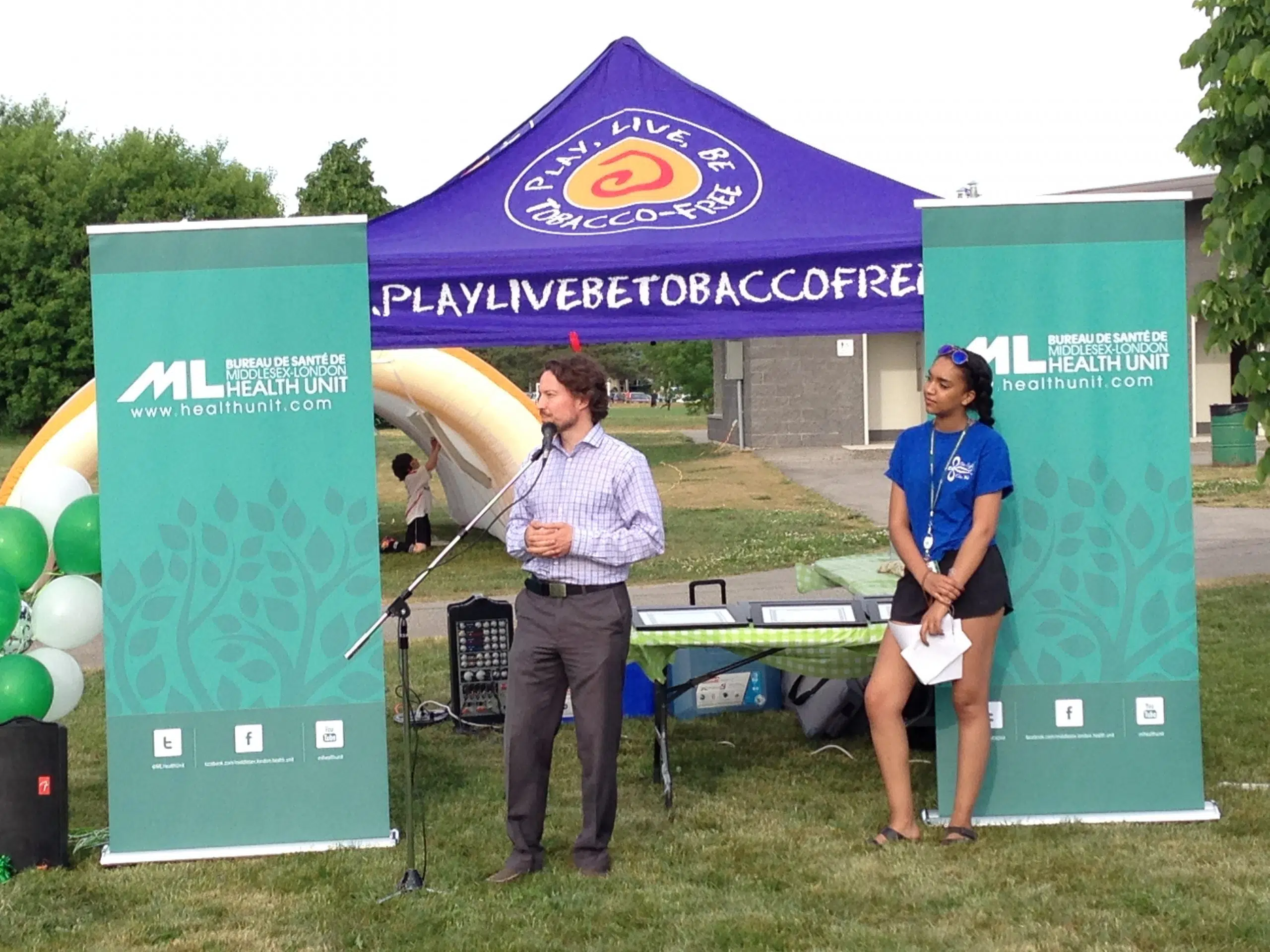 For 10 years, Ontario has been making progress toward a Smoke-Free Ontario. Tuesday marked World No Tobacco Day and the Middlesex London Health Unit celebrated by hosting a park celebration with the community which included games and prizes for all ages.
Volunteer for London Middlesex Health Unit Claire Grant explains why raising awareness of a tobacco free community is important to her:
"A lot of my relatives used to smoke or have passed because of smoking. The overall tobacco free atmosphere really changes lives and makes the whole community healthier, especially the youth and that's what we like to support."
Recent plans to follow Australia's footsteps and eliminate logos on cigarette packs in Canada have been unveiled, which many think will be an effective method against tobacco use.
"If I remove the logo from someone's shirt will they still wear it?" says Olivia Gudjevski of the Canadian Cancer Society, "A lot of people do buy their clothes for the branding, it's kind of the same thing for cigarette packaging as well. It also forces tobacco companies not to place celebrities or endorsements on their packaging. I think removing that aspect and having one standardized pack will definitely lower the rates of smokers."
London Middlesex Health Unit offers many programs to assist smokers who are trying to quit. More information on these services can be found here.