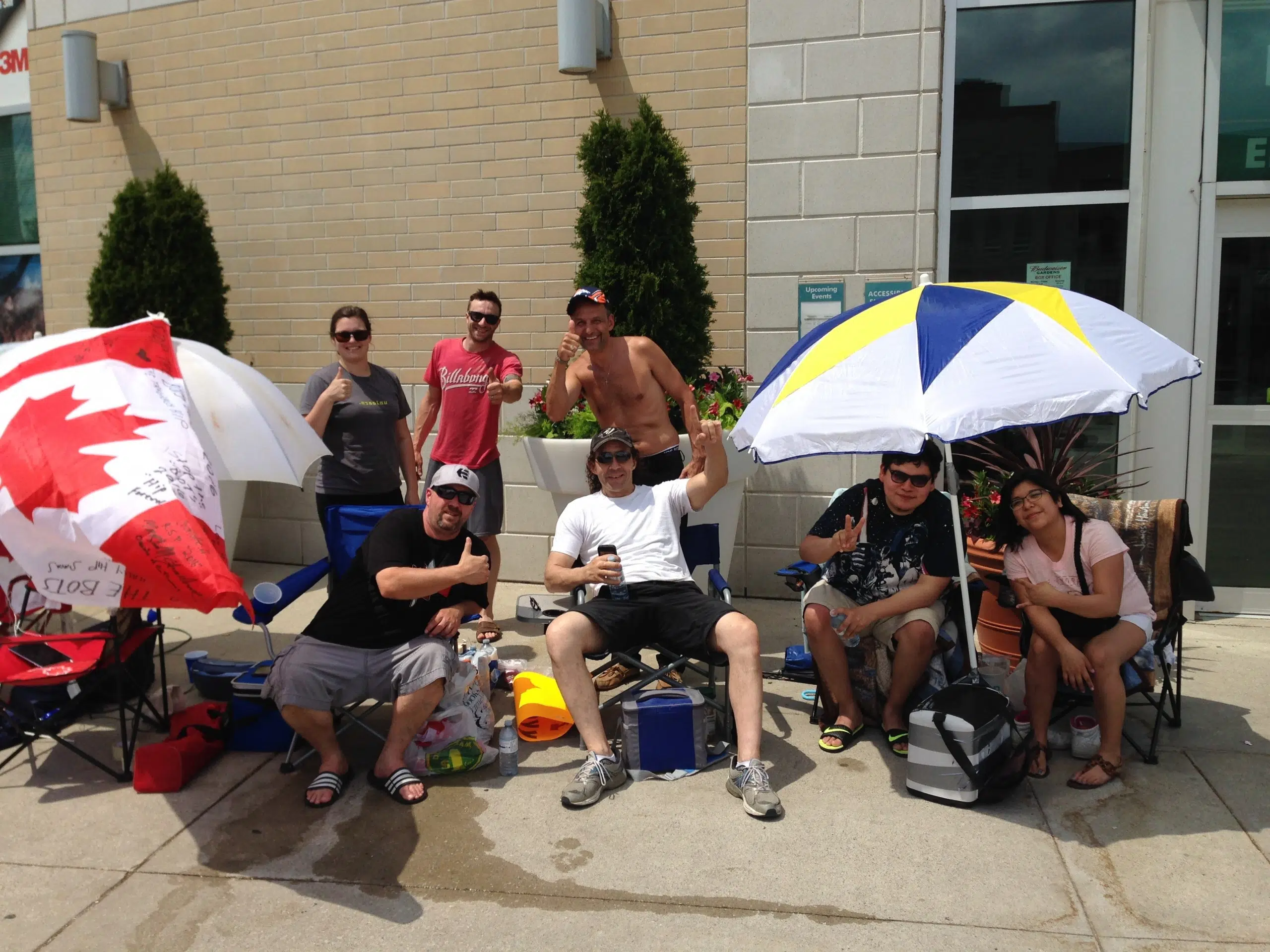 The Canadian Hall of Fame rock band, The Tragically Hip, announced on May 24th that band member Gord Downie was diagnosed with terminal brain cancer, and that the band will be going on one final farewell tour.
Pre-sale tickets in Ontario sold out in a matter of minutes, and some scalpers are selling them for over $1200.
Regular tickets for the London show date go on sale at 11am on Friday, and some fans are not risking the chance to miss out. Fans have started lining up for tickets in front of Budweiser Gardens as early as Wednesday night. Two of the first few to show up, Charlotte and Marshall have spent countless hours in the sun lined up for tickets, but not for themselves.
"We've been here since 9 o'clock this morning," said Charlotte, "we're taking over for my mom whose been here since last night (Wednesday) at 10 o'clock, she was the first one here. I'm not a big fan but I'm here for my mother who is."
Charlotte said her mom who spent Wednesday night outside of Budweiser Gardens will also be back Thursday night, as they take turns waiting in hopes to get good tickets for the band's final emotional show in London.
Another of the first few to show up, Mike McLean says it's passion that pushed him to camp out early.
"I've been a fan of 'The Hip' since I was 14 so around 25 years. I saw the Hip for the first time in '94 when I was a kid. It's their final tour, so we had to come out to try and get tickets and support. Best band in the world man."
If able to purchase tickets, Londoners will anxiously await the band's final stop in the city on August 8th.