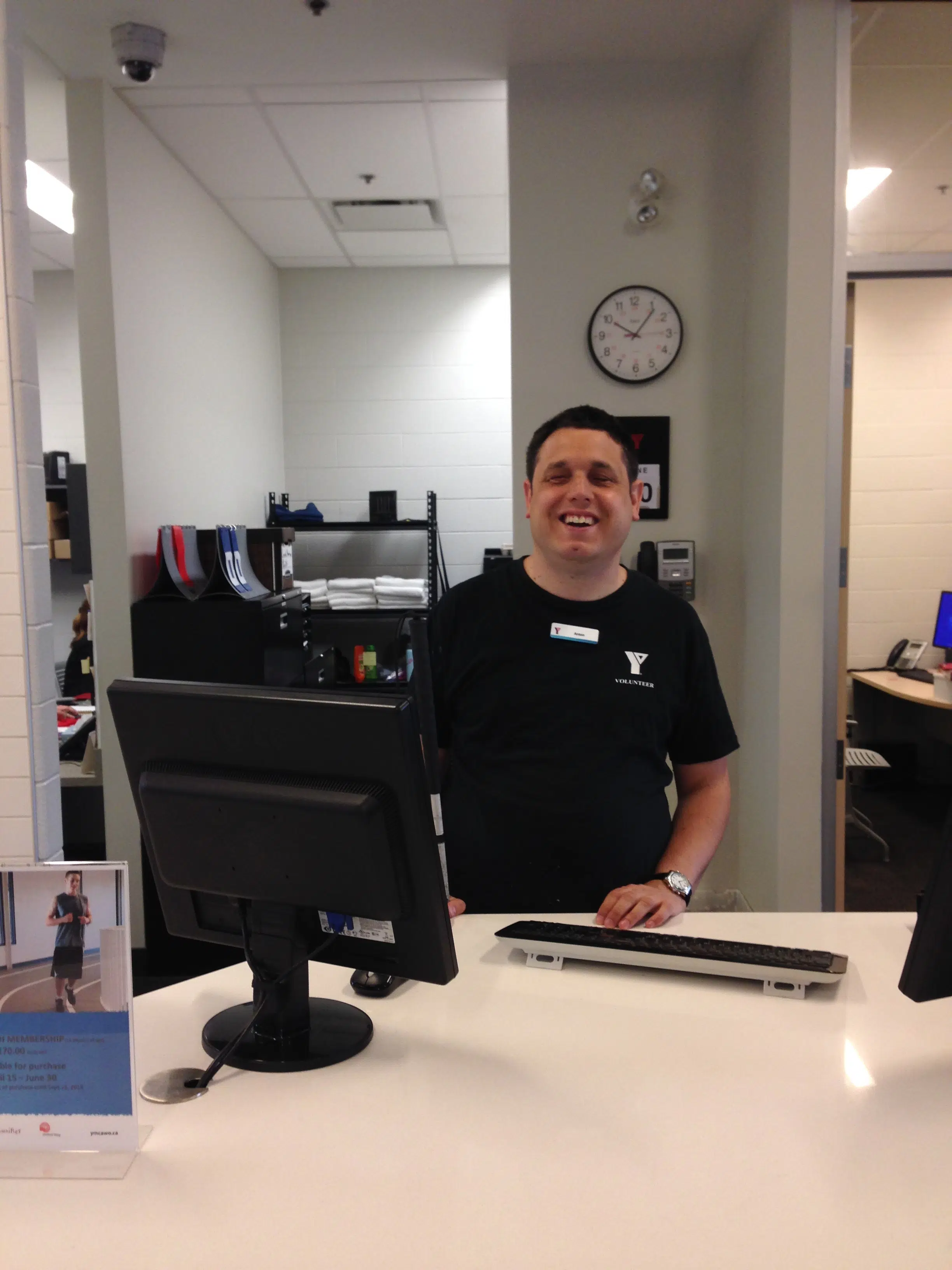 The YMCA of Western Ontario has over 500 volunteers that donate their time, but there's one volunteer that truly goes the extra mile.
Being born completely visually impaired and having to bus across the city of London even in the winter months has not stopped Anton Mijatovic's vision of building a stronger London community.
Mijatovic was born in St. Thomas, but moved to London because it's a bigger city with more accessibility and opportunities. He graduated at Saunders Secondary School and has volunteered for various YMCA's in London for over 4 years, and says does so in order to have an impact on the community's youth.
"It's a nice friendly, family environment at the Y and we're all working as a team to engage with the members," says Mijatovic, "if we can have a healthy community with the young ones – they're going to take over the world, we're not going to last forever. It's nice to have some positive young blood leading the world and our community, and it's great to be able to be a part of that."
Mijatovic says it's especially tough to navigate the bus routes throughout the winter months, as he describes snow as 'fog for blind people'.
"Although it's hard, meeting new people and engaging with the members motivates me through the winter. It's a home away from home and it's also like leaving the real world behind and going into a kind of dream world."
Mijatovic won the YMCA's Adult Volunteer award in 2014, and he fundraises money for the 'Sweat for Strong Kids' charity event each year.
"The YMCA's made me a lot more confident, and gives me a sense of belonging in the community," he says, "Instead of staying at home or being in the street or taking the wrong path into alcohol and drugs or whatever like lots of people do, I can have a positive impact."
Mijatovic credits his family and friends as well as educational support for helping him get where he is today.
"Time and time again you hear stories of people saying 'people told me I couldn't do it' but then end up proving them wrong, so if you really want something just give it your best effort and don't give up easily."