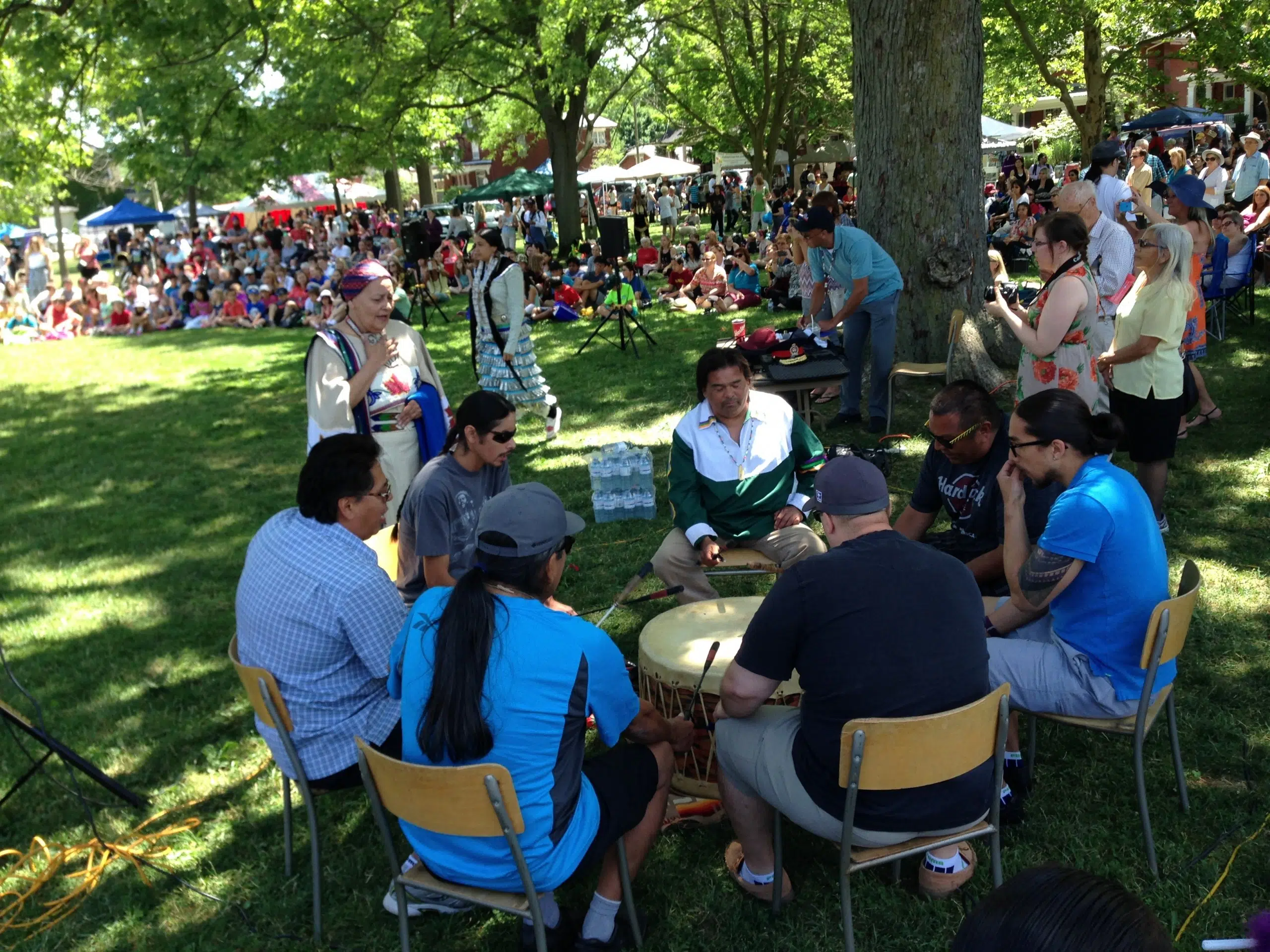 The 21st of June marks National Aboriginal Day each year, and Londoner's of all cultures and ages came out to celebrate the unique heritage and outstanding achievements of the First Nations, Inuit and Metis peoples in Canada.
London's celebration of this year's 20th anniversary at Wortley Village had the biggest turnout yet, and everyone came in with a different reason to celebrate. One aboriginal, Lisa Hill says the anniversary is a symbol of unity.
"It's a day where we can all be together as one and have that solidarity as aboriginal individuals," Hill said, "Living in this indigenous culture we surround this whole city, and this gives us all a chance to come together and show our pride and show our appreciation for each other as people, not necessarily as one individual band or tribe."
Although it's not a statutory holiday, many Londoners took the day off work to celebrate with their community.
Teachers of the Thames Valley District School Board brought their pupils to the day long event in order to educate not only their pupils but themselves about some of their student's heritage.
"I think it's fantastic to see so many people from our community out to support and to learn from those that are here," said Sarah Sanders of the Thames Valley District School Board, "I came with a school that I'm working with this year to give the students experiences in seeing and learning more about the traditional celebrations."
While many celebrated through food and dance, Chantal Anton of the United Nation of the Thames used the celebration as an opportunity to help cancer patients and families navigate the complex health system.
"We know that there's a high population of cancer in First Nation communities," said Anton, "You try to get the opportunities where there's going to be events with a lot of people. Through our Cancer Care Ontario, we were able to get a booth set-up here so that people know about us."
She added that they had over a hundred people come up to their booth within the first few hours of the celebration.
For some, the day was about more than celebrating their heritage. Maureen Sheezako is a recovering addict, and said the day symbolizes her ongoing strength.
"It's great to be here with all my people and find the creator. I feel great that I finally found happiness, and being here today and seeing the turnout and support is overwhelming."
When asked how this year's celebration compares to previous years, the consensus answer from the event was "100% better".
The vast indigenous population in London has immense support from their community, and this was apparent yesterday.