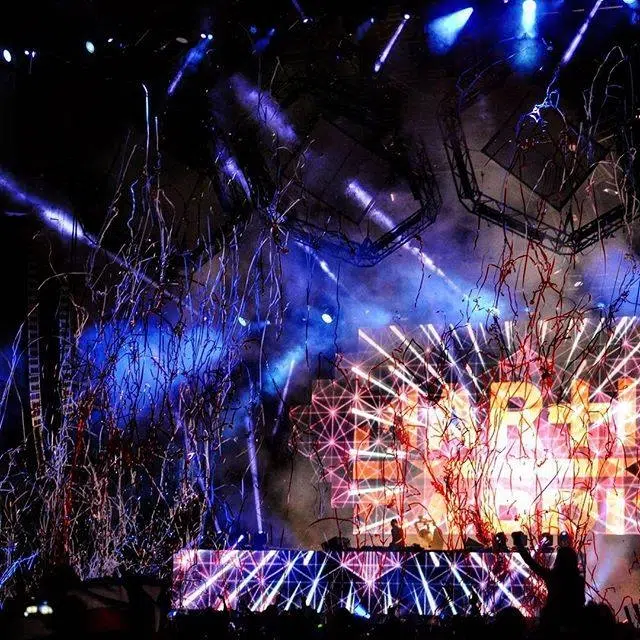 Canada Day weekend is quickly approaching, which means the country's biggest electronic music festival is back in Toronto. Digital Dreams kicks off its 5th year on Saturday, and guests are hopeful that the rain holds off for the weekend.
Day one of the two-day festival was cancelled due to rain last year, which was said to be in the interest of public safety. Guests who bought 1-day passes were reimbursed with their ticket admission, and those who bought 2-day days were reimbursed with half of their money through INK Entertainment.
The forecast appears to be clear in Toronto for the Canada Day weekend, which Digital Dream guests and INK Entertainment staff alike are hoping remains the same. 
Despite the rain, many Digital Dreams goers from last year describe the festival as the best event of the summer.
"The rain couldn't stop us," said one guest Conor Brannigan, "I think everyone kind of had the attitude that we needed to enjoy ourselves even more once the first day got rained out. We weren't going to let it kill our buzz."
Digital Dreams is once again using technological bracelets that allow users to connect their credit cards, which allows them to enter the festival without the risk of losing cash. This year, they've introduced a new 4-digit pin correlated to the wristband that works like a credit card pin to confirm your purchase.
Guests can also forego the credit card aspect and simply purchase drink tickets with cash at the venue if they choose.
Above & Beyond and Armin Van Buren are among the DJ's headlining the stage this year, but less mainstream acts such as the Australian hip-hop EDM duo Hermitude will also be taking the stage over the weekend. The festival's full lineup can be found here.
The venue for Digital Dreams offers 4 different stages, and a variety of electronic dance music genres. Around 25,000 attendees are expected over two days, none of which will let potential rain stop them from having a good time.
Digital Dreams reminds everyone to stay hydrated over the weekend, which will be much easier due to several water stations being introduced to the festival as of last year.
Gates at the Ontario Place venue open at 2pm on Saturday for day 1. More information about the festival can be found here.