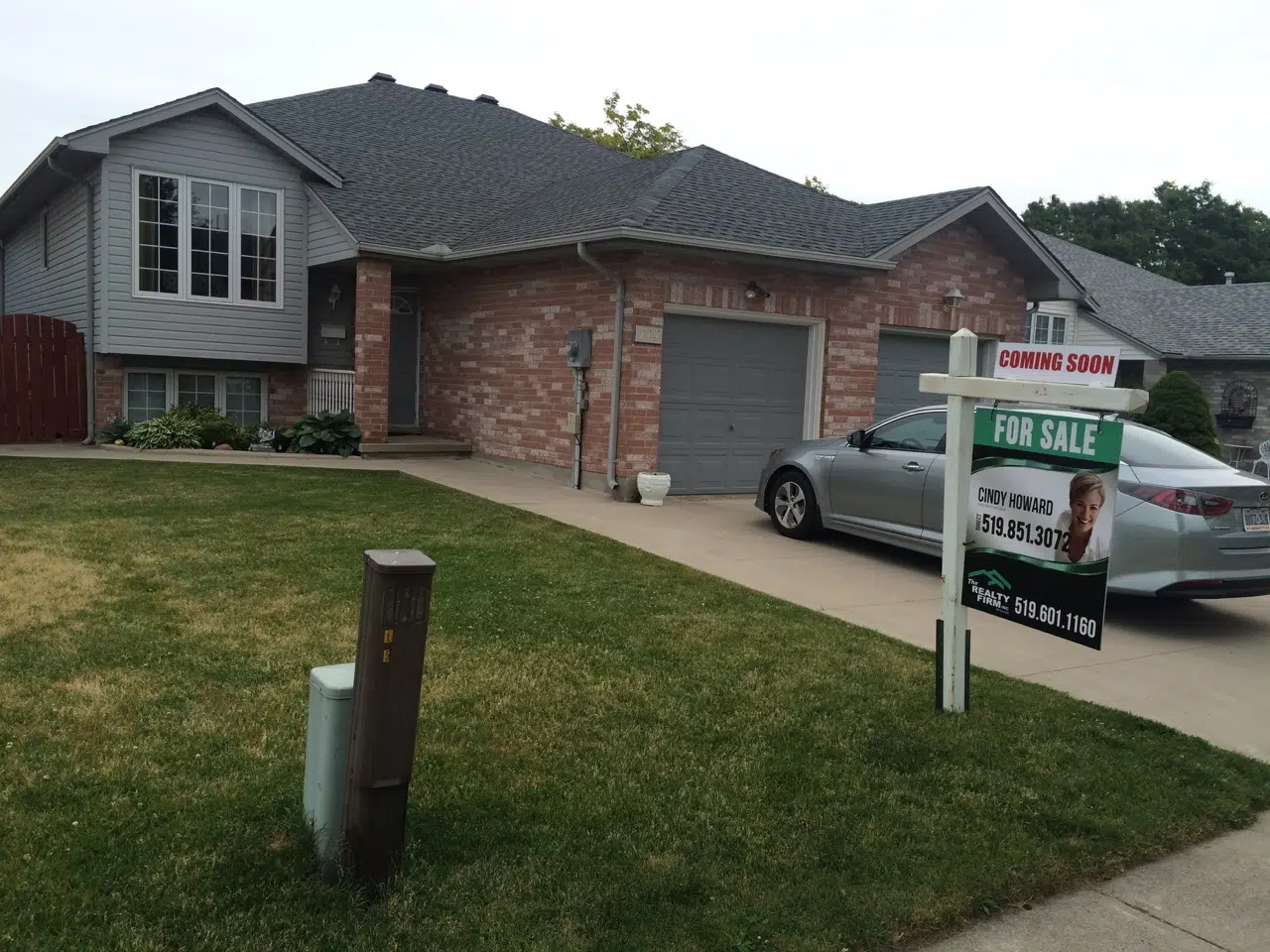 It's a great time to be a seller and a tough time to be buyer in London's real estate market.
London's housing market is heating up, with 990 homes sold in July,  local real estate agent Cindy Howard says, this July, was the hottest month in the market since 2007, which followed an already vibrant month of June.
"It's a really good time to list your house because there's not a lot of inventory out there so this creates multiple offers, for buying it becomes a little more challenging because you're up against other offers."
Howard also says, as a result, an influx of people are entering the housing market, who may have otherwise not considered doing so, which she believes, is primarily due to low interest rates.
"First time buyers, renters, people that have retired, that normally would rent are downsizing, so there's a lack of listings but a ton of buyers out there waiting." she said.
Now is the time to list and take advantage of the market, for home owners looking to get the most money for their listing according to Howard, who continues that there's no indication, interest rates or the market will change anytime soon.
As bidding wars become common place, some resulting in properties selling $70,000 over asking price, Howard says, she is noticing a trend in the strategies used by sales representatives, in order to get their clients top dollar sales.
"When a property is listed quite often the listing agent will hold off offers, that can be anywhere from one, to five days, to a week. What that does is, it allows more people to get through the house, create more interest, and then create more offers, which is great for a seller."
Despite a lack of supply and increase in demand in the housing market,  London continues to be one of the most affordable cities to live not only in Ontario but Canada as well.
The average price of all homes sold through the London St.Thomas Association of Realtors (LSTAR's) Multiple Listing Service, stood at $277,084, up 4.8%.
Which is still well bellow the national average of $482,305, making it an investment opportunity for some and a viable option for first time buyers.
For buyers or renters that are apart of that wave of newcomers, it is important to understand what you can do to prepare yourself to enter such a competitive market.
Looking on your own can be difficult, listings sometimes sell before they even hit the market, which is why Howard says, having your finances in order and getting yourself a good sales representative is so important.
"You want an agent that works for you, to make sure you are getting into those properties that are the hot properties, before anyone else does. It's really difficult when you start calling listing agents, individual houses to book appointments and they're already sold."
Real estate agents are able to see these types of listings live, as they come on the market, while the public may not be able to view the same listing for another 48 hours.
"When you're working with an agent, we'll always find you a place to live, you'll never be homeless." she said.
If you are apart of the rare group of graduating students that decide to stay in London, and plan on looking for a home, Howard says, there is hope.
"Set up a plan to start saving for a down payment, speak with a mortgage broker that can help you set that plan up, and give you advice on what you can afford for your income when you start working, London definitely is one of the most affordable cities in Canada."
Entering the housing market at a young age is possible, considering a down payment of 5% is all that is necessary to start working towards what may seem like the elusive dream of home ownership.