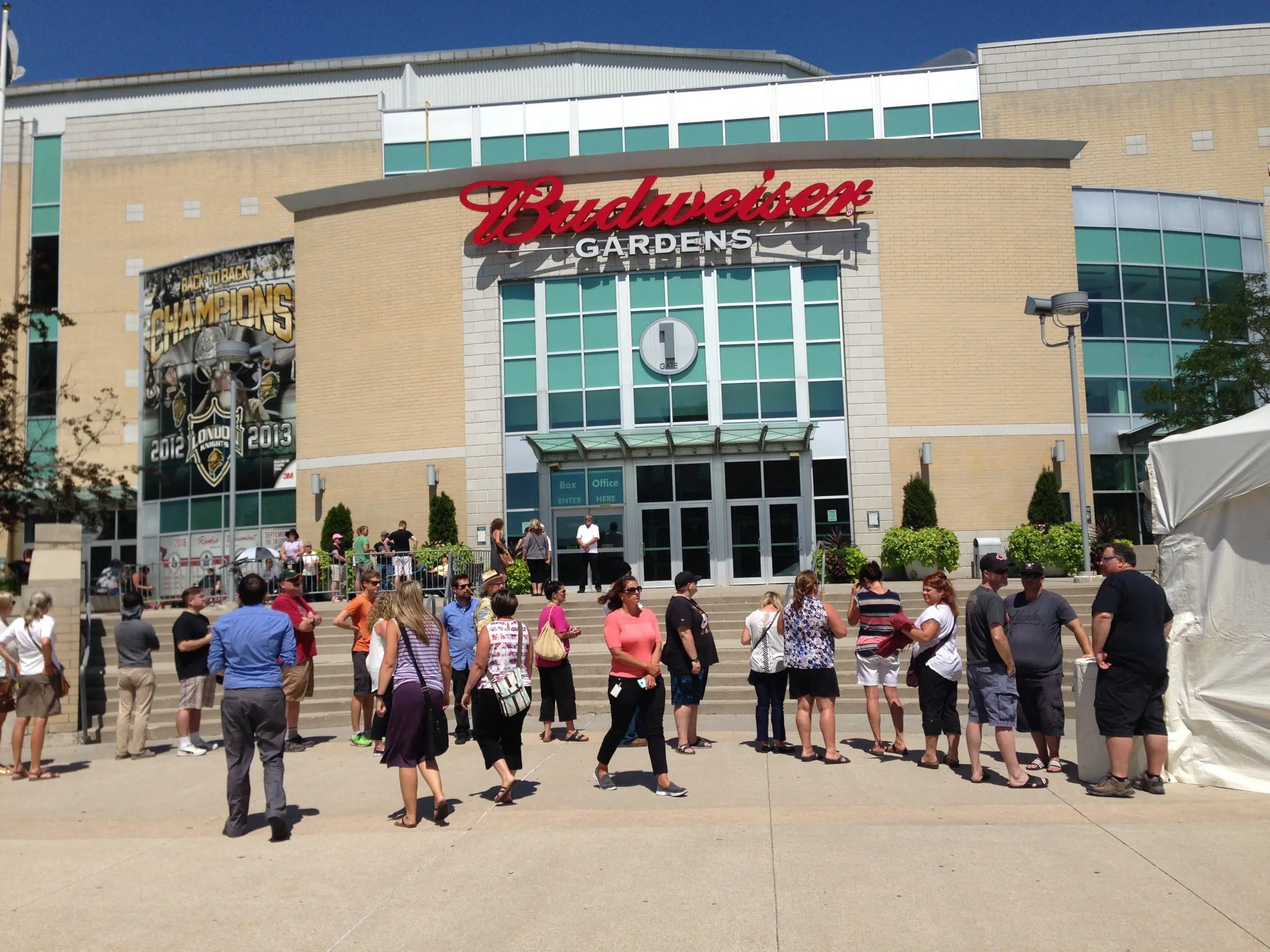 Canada's favourite rock band will spill their souls out to the Forest City one last time tonight on stage at Budweiser Gardens.
Fans have been lining up since bright and early to either purchase last minute tickets, shop for limited edition band merchandise, or simply to be the first to get in for the best view of the stage.
Super fan of 'the Hip' Dan Rynish has been lining up outside the venue in the sun since before noon, and says he wouldn't miss this last local tour stop for the world.
"I haven't missed a Tragically Hip tour since they opened for Rush at Maple Leafs Gardens in 1992. Any opportunity to give one last bit of love to somebody who's given so much to you is an opportunity that I'll take."
The band announced that Gord Downie was diagnosed with terminal brain cancer, and the band is now in their seventh last live performance of their farewell 'Man Machine Poem' tour.
Although the final show in the bands hometown of Kingston, Ontario will likely be the rowdiest and most emotional show yet, the band's London stop is likely to be up there as well as one of the most memorable.
London's passion for 'the Hip' is no secret, with Victoria Park and the Covent Garden Market both holding separate events in support of the concert.
The Covent Garden Market is hosting a pre-show party complete with beer tents, barbecue, and the Wheat Kings serving as a cover band performing all the Hip's classics.
Doors open at 6:30pm at Budweiser Gardens, and no bands will be opening for the concert.
The Tragically Hip will take the stage for the final time in the Forest City starting at 8:30pm, in what should be an emotional night of rock 'n' roll.