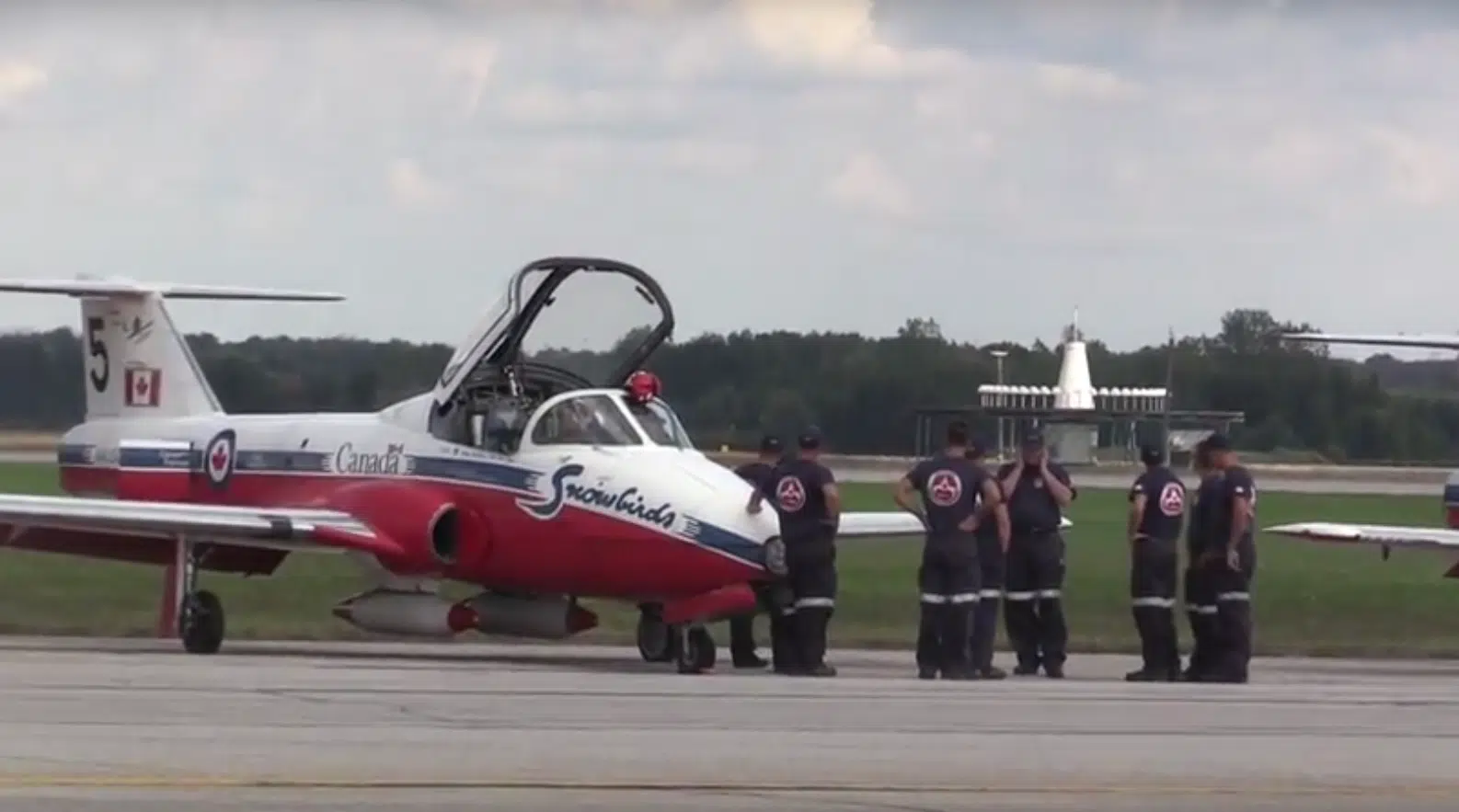 Over 100 pilots, 50 planes, and several aviation acts challenged the sky for an air power showing this weekend. It was London's first airshow in 12 years.
For 18 months, board chairman Jim Graham has been working on a business model for the return of the London Airshow.  It all paid off as 25,000 people gathered at London's International Airport to witness performers such as the F15 eagle fighters, and the Canadian Armed Forces Snowbirds.
Also among the performers were the Canadian Skyhawks, who are Canada's only military parachute team. The team showed off not only their skill level, but their courage to perform aerobatics so intensely. Mayor Matt Brown was accompanied by the Skyhawks as he jumped out of a Hercules plane.
He was one of the many Londoners who was ecstatic to see the airshow back in town.
"I'm just so pleased that this group of volunteers have come together to bring the airshow back to London. It's been 12 long years since we've had it, so we're going to have a phenomenal, phenomenal weekend."
The organizing board looks to support charities around the city including London Children's Health Foundation, Parkwood Hospital Veterans Care and Comfort Fund, and student bursaries at Fanshawe College's aviation school.
Seniors, students, and air cadets were among the 400 volunteers who participated in making sure that the event was safe, and fun for people of all ages. There was also dozens of food and souvenir trucks across the event.
The goal for the organization is to make sure this becomes an annual event that continues to grow. With a turn out like the one this weekend showed us, it's safe to say that the board better start working on next year's show.