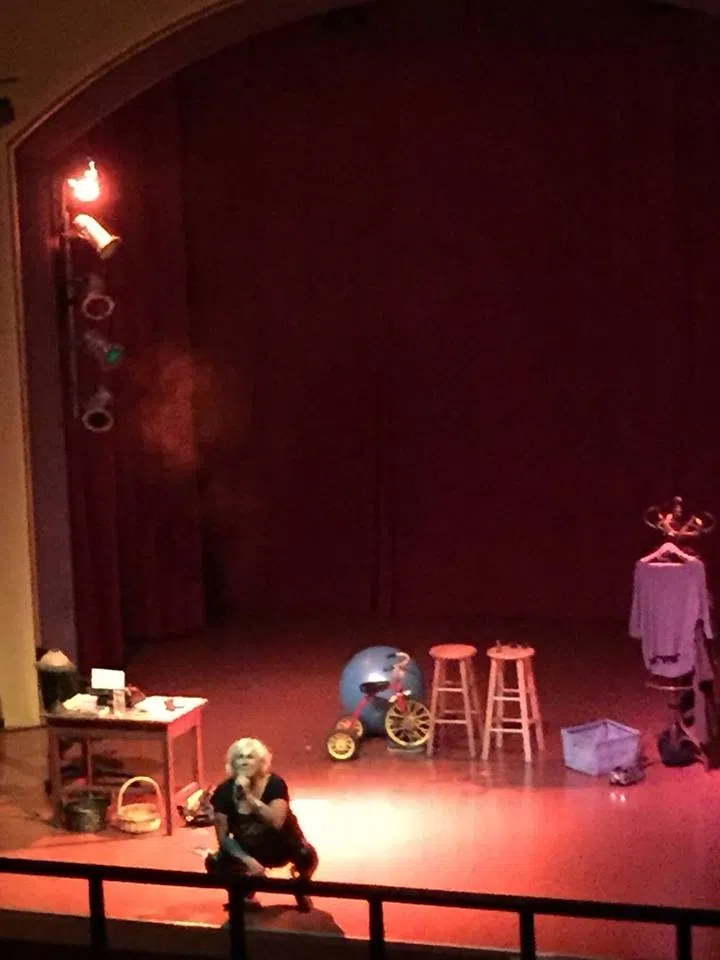 Cathy Jones is one of Canada's funniest comedians. From joining a comedy theatre in Newfoundland at the age of 17. She has won 18 gemini Awards and three Canadian Comedy Awards for Best Writing for her work on her hit TV show, This Hour has 22 minutes. Right now Cathy has been performing her hit solo, Stranger to Hard Work, making audiences laugh worldwide.
Cathy took over at the Aeolian Hall Sunday night, where she shared jokes on doctors, age, and money. She even belted out a tune as well. Cathy had the crowd laughing hysterically with her 80 minute show and no intermissions.
People coming to watch the show got to enjoy a beverage at the bar, and have a meet and great with Cathy after the show.
Cathy is no stranger when it comes to solo acts, as this was her third. It wasn't a classic standup act but a mixture of things, from improve to props. Cathy had no problem making the stage feel right at home.
Over the years, Cathy says she has learned that if you be yourself on stage and don't hide anything you will have a better connection with the audience.
"There's an exercise where you bring your shadow self with you on stage and we're trying to keep part of us behind us but if you forget that you'll have a better connection with your audience."
The Tools, is a novel where Cathy reveals she had learned the shadow exercise that she uses on stage.
Cathy takes on her solo act next at the Sudbury theatre September 23rd.