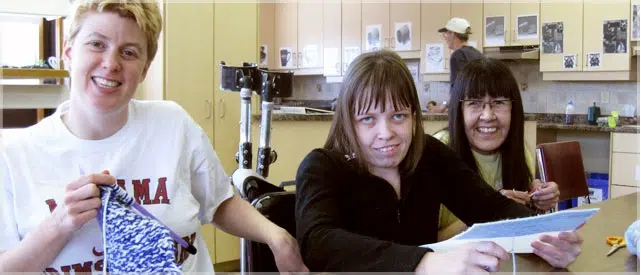 Hutton House is an organization that has been in the London community for over 62 years, existing to help people living with disabilities. Each year Hutton House in London provides opportunities for over 700 people with disabilities.
The Volunteer Coordinator for Hutton House, Roberta Derrick, is a former Fanshawe graduate and visited the college today to recruit students to learn more about Hutton House's variety of programs. The charity's goal is to enhance the lives of people living with disabilities in the London community.
Derrick says volunteers are a big part of the organization and make the charity run. She adds that there's opportunities in so many fields that students can choose which area they'd like to focus in. For example, volunteers can lead fitness programs or assist with crafts in the art centre.
Students can visit Hutton House's website for more details on how to volunteer.