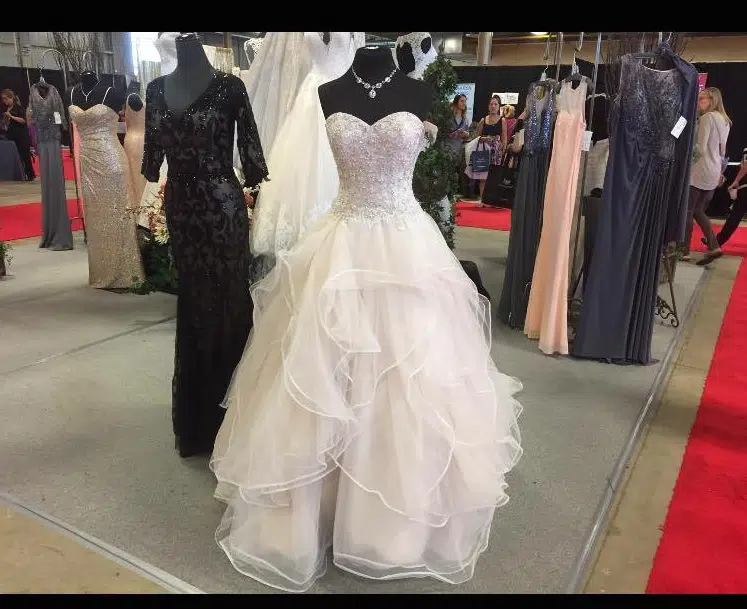 The Bridal Expo was held at the Western Fair this weekend showing off some of the best dresses, cakes, and the perfect DJ's.
Included was a fashion show, where many models walked down the runway showing some of the latest trends in dresses.
Blanca Gray works at Sofia's Gown Shop as a Sales Consultant. She says she helps out the brides with picking out the styles and the perfect look. She shares what the in- style would be for the dresses and says, "The big hit would be the ball gowns, the fit and flare with all your satin material, elegance, sparkle and romance." It's important to know what exactly you are looking for when it comes to venues.
Some useful tips when it comes to planning a wedding is to make sure guests come first, pick the perfect meal plan, find the best wedding date and have a back up plan if the weather doesn't turn out the way you want it. It's also a good idea to sign up for a credit card with a rewards program. That way you will save all those points and have enough for the perfect honeymoon.
Ally Atchison is a bride to be and shares that coming to the Bridal Expo can be a lot of help if you know what exactly you are looking for. She also shares that finding a venue isn't as easy as one may think saying, "Finding a venue is really hard for us, we had to take a Friday instead of of a Saturday – which I didn't want to compromise but we did."
As for her own personal taste in dresses, she is gearing towards the strapless ball gown style, while her bridesmaids are going for more of a pink and flowy dress.  She also shares that she is more traditional and will be changing her last name.
Preparing for the big day can be stressful and unleashing Bridezilla can be acceptable that day because spending time with friends, family and the one you love most… is priceless.