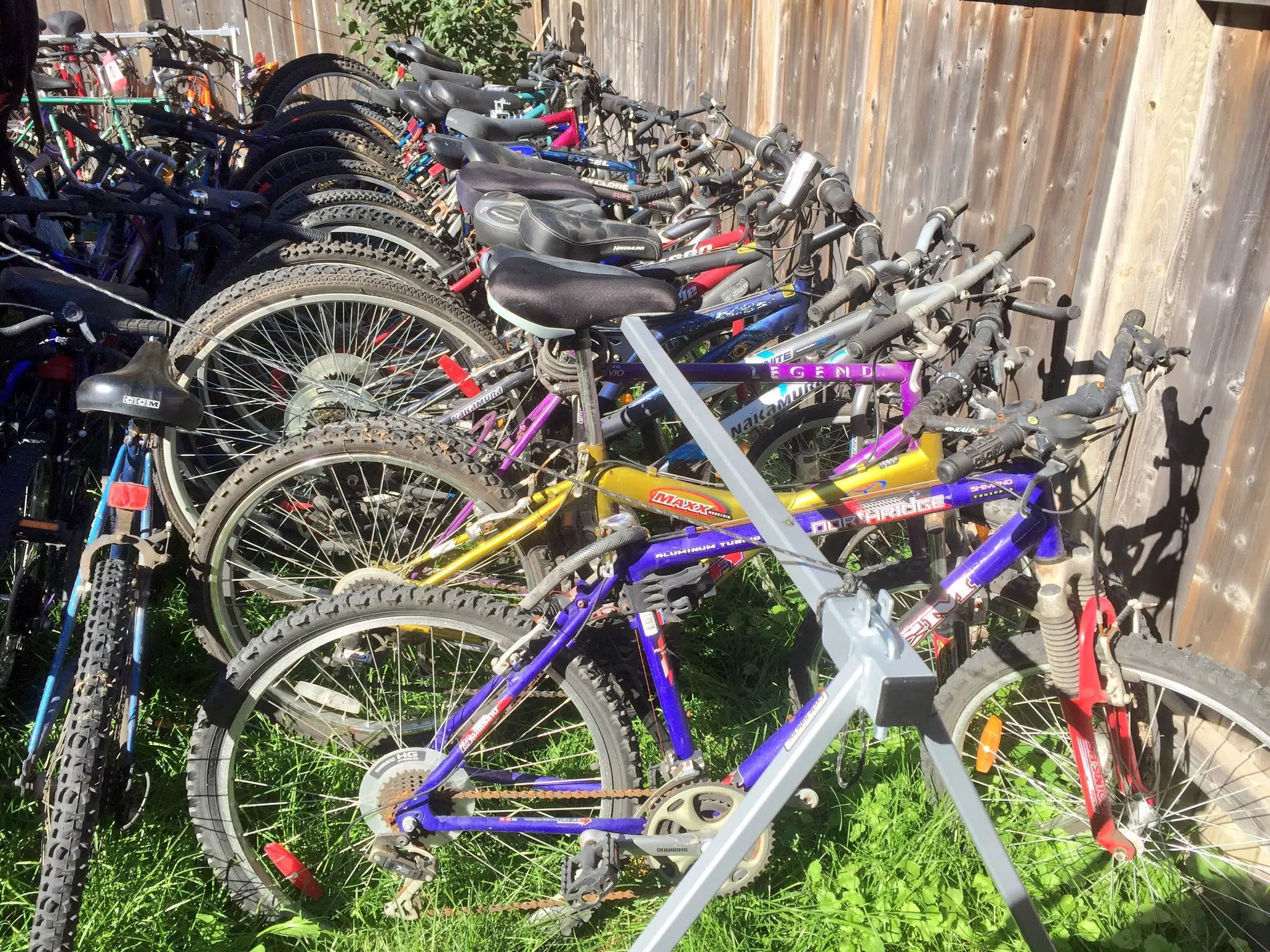 Pulse Spin Studio's 3rd annual Big Bike Giveaway is an inspirational collaborative community event, that will be giving away 300 or more bikes to Londoner's in need.It all started as a way get Londoner's to live a more healthy active lifestyle according to studio and event communications coordinator Monica Hodgson.However she says its now evolved into a collaborative initiative with social agencies to end the cycle of poverty in London.
"The average person walking around in London, we might not think they're sitting in poverty but they are and giving away free bikes is part of ending that cycle.
Helping people get to work, giving them transportation, giving them a little bit of motivation and help, to get on and end poverty.
"This year the event is getting some extra help from Walmart, the department store giants, sponsorship comes a little over a year after Londoner's found a number of perfectly good bikes thrown in a dumpster behind the store.
"The community looked at it like this was a waste and something great about London is not only are the leaders in the community always looking out for us but the regular community members are always doing the same."
Hodgson also said close to a thousand people are expected to attend, so if you're looking for a bike  to be there early for registration, get your golden ticket, and you'll be sure to find something that fits you.
The event takes place October 2nd from 12-3pm at the Green Space on Wortley Village