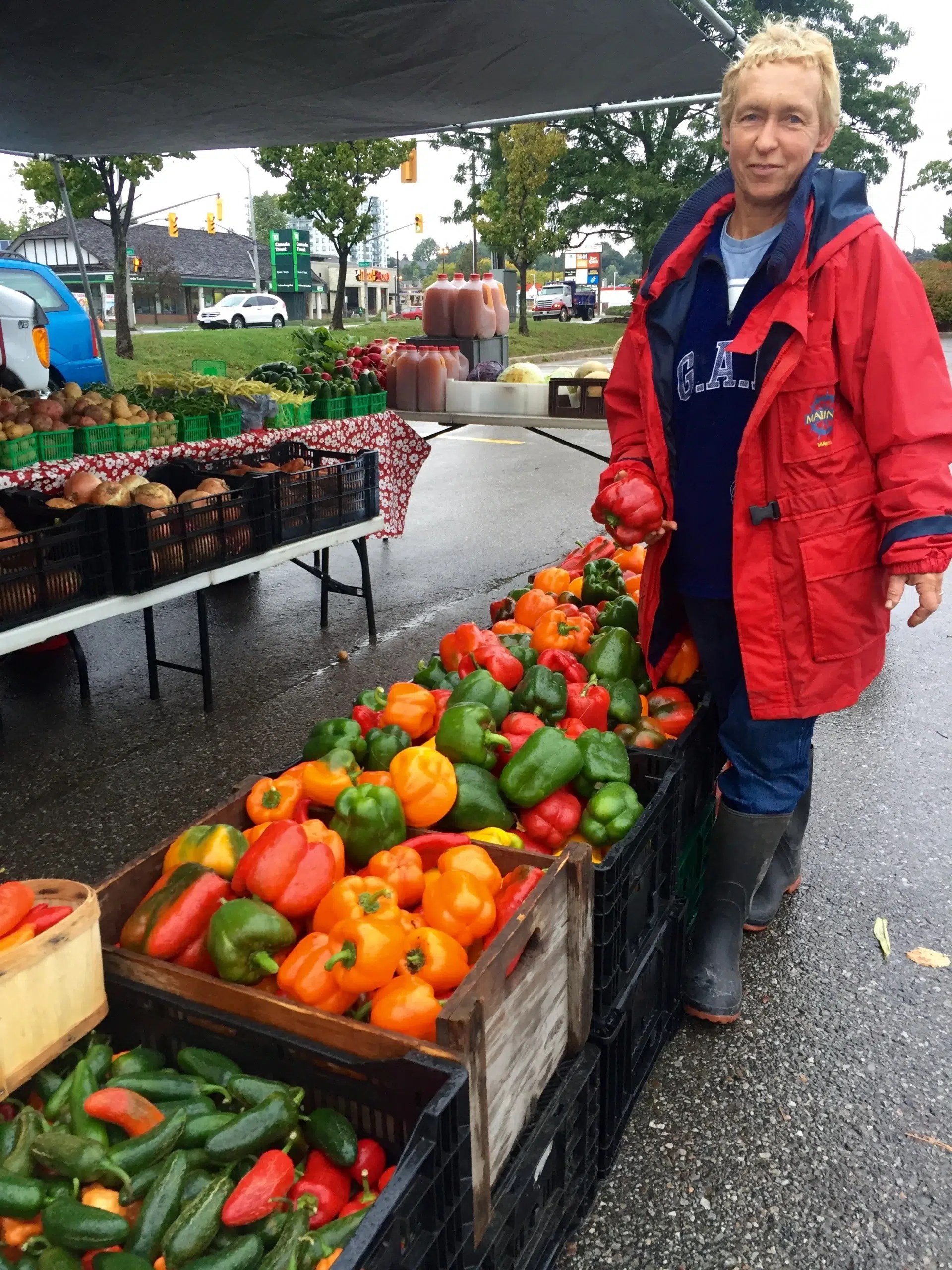 Warm apple fritters, sweet jam, homemade European bread and barrels of plump and colourful produce is what you'll find at Masonville's Farmers Market.
Despite the hot and dry growing season, local farmers have great produce to offer to the London community. Diane Janssens from Janssens Produce Farm, is seen in the photo to the left with her fresh peppers, which were her best produce from this season.
Kelvin Van Ryn, owner and baker of Kelvin's Fritter Shop says everyone should make buying local a priority, even young people, "I think especially for young businesses or young entrepreneurs, people are really starting to care about what they're eating and what they're putting in their body, and they want to support their local economy".
Nancy Abra, a culinary enthusiast and owner of From my Garden, explains she's worried about what this generation will do to the agriculture industry. Abra says young people need to learn necessary agriculture skills to grow and preserve produce in the near future. Abra like other local farmers grew up eating from her garden, but many young people today do not get the same experience. Abra is always willing to talk to customers at the market about growing and preserving local produce.
With Thanksgiving right around the corner, supporting local farmers is a great chance to get fresh ingredients for the holiday weekend. Masonville's Farmers Market will have their last market next weekend before the holidays.
Masonville's Farmers Market