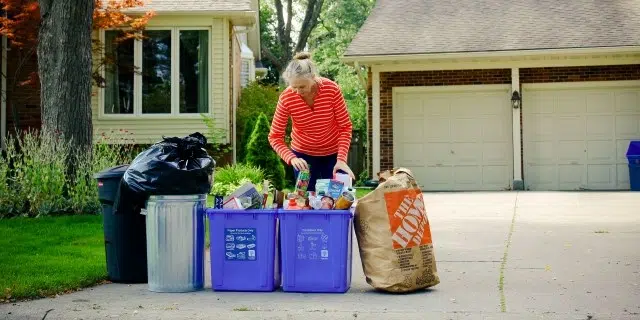 The current garbage limit in London will soon be a thing of the past.
A three month grace period is in effect starting Monday, where Londoners will be encouraged to put less garbage on the street.
The four container limit that is the standard will be reduced to three starting on January 16, 2017. For the next three months, London homeowners will need to make arrangements to produce less garbage.
The change is coming after city council discovered that only 10% of London residents make use of the fourth can.
For students, the new regulation could be difficult.
"It's frustrating," says 4th year Ivey Business student Anuj Jain.
"To have five students in my house, with each person individually responsible for their own garbage, cutting it down to three containers a week is extremely difficult."
Jain lives with four other roommates near Western campus, but for students who live with six or seven others, he says it could be nearly impossible.
Although he understands it will be beneficial from an environmental perspective, it is inevitable that students across the city will struggle with this new regulation.
For the next three months, the four containers will still be accepted, but after January 16, this will no longer be the case.