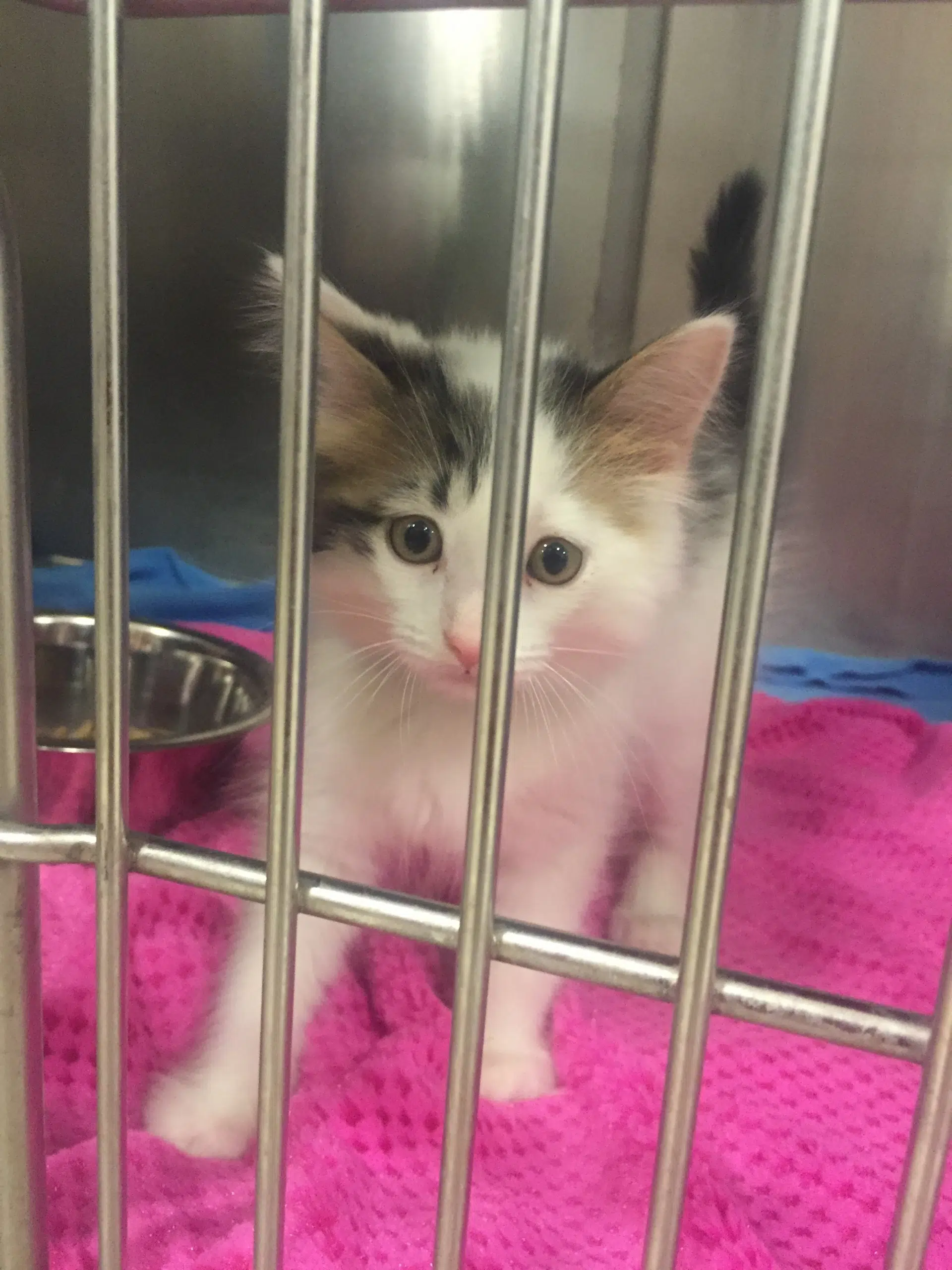 Many students attending Fanshawe College live away from home, many also for the first time in their lives are away from their families. Having a pet cat or dog might be something a student considers while at school to feel more at home, given they are not living in a dorm room of course.
Lindsey Burt is a second year student at Fanshawe enrolled in Police Foundations. She is the mother of a six-month old kitten which she adores dearly, "I fell in love with her as soon as I got her, brought her home and she's absolutely the best part of my day; the best part of when I wake up and the best part of when I go to bed."
But are all students fit to take on the ownership of an animal while being committed to their studies? Judy Foster of the London Humane Society says that if you are responsible with your schooling, you will be responsible with a pet, "students are great for pet owners because they're supposed to be home lots studying, working and writing papers. So if that dynamic was full force, a pet would be thrilled to be in the home of a student." explains Foster.
But studying and writing papers every night is not always the case in the life of every college student. If you are social, like to party and go out, Foster explains that maybe you should wait until graduation before adding a member to your family, "that would be a concern for us as an adoption agency because if the household's gonna have a lot of parties, there's a great likelihood that the animal, whether it's a cat or dog, it gonna get out because they're opening and closing doors."
Adding a member to the family can also be a huge responsibility and requires lots of one-on-one time with your animal, especially when they are young.
""I think having any pet is a big responsibility. I think at the end of the day you're going to have to take care of them. It's also money out of your pocket for vet bills and food and this and that. You're going to have to clean up after any pet no matter what kind of pet you get," says Burt. "and I think if you don't have enough time and you just wanna have a pet for having the sake of having a pet, I think that's really irresponsible and I think that's not nice for the pet because they deserve to have a good life and be enjoyed because that's what they're there for."