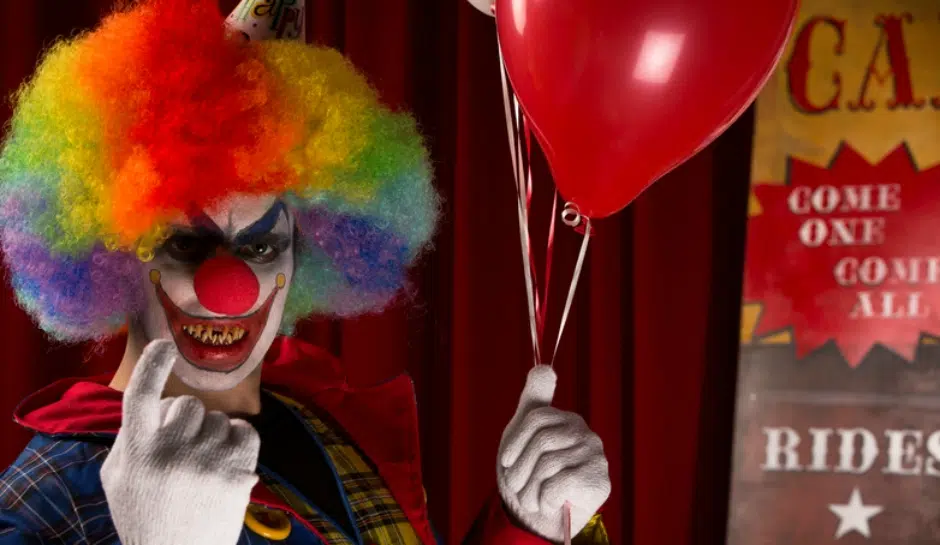 Two people have been arrested after online threats to kidnap students and kill teachers at London high schools were made on Thursday. Neither of the two youths arrested are in high school yet.
London police were able to track these two individuals after linking them to a social media account that made the threats.
On Friday, police spent time chasing after clown sightings around the city, although no arrests were made and no related criminal activity was reported.
Police did find, however, who they believed posted the online threat, writing, "We are coming to every single (high school) in London, we are kidnapping students and killing teachers, we're not clowning around . . . It doesn't matter what (high school) ur (sic) at other than (Regina Mundi), they're coming."
The threat circulated around schools, making its way through students and faculty members, along with rumours of clown sightings and school lockdowns for Friday.
"At approximately 10:30 a.m., London Police received information that an individual wearing a clown costume was observed running through the parking lot of a secondary school in the west end of the city before getting into a vehicle and fleeing the area," police wrote.
"The London Police determined that the same vehicle was involved in both incidents," police wrote.
Police were able to locate the vehicle, and all of the individuals involved were spoken to in relation to this matter.
No schools went into lockdown, said officials at the public and Catholic boards in London.
Some Londoners aren't pleased with the bad reputation clowns have been getting recently.
A Clown Bar Crawl has been in the works to demonstrate real "clown culture" in attempt to eliminate new fears people may have about the make-up wearing, balloon loving entertainers.
Gord Thompson is an event coordinator and says this pub crawl is supposed to be a happy event, and will even support local businesses.
They hope that by participating in this event, a more positive light will shine on clowns, and get rid of the dark clouds currently casted over them.
Thompson says threats being made by "creepy clowns" across North America has really negatively affected things, and it's terrible to see that people who want to innocently dress up as clowns are now being seen as dangerous.
"I don't think it's fair overall for the people who count on it as a profession. They're being targeted, or being banned from places", Thompson said.
The clown pub crawl is described as welcome to anyone who dresses up as a happy, sad, funny, or hobo type clown, no scary clowns or masks permitted.
They are still waiting on confirmation from bars if their costumes are allowed before confirming a date for the pub crawl.