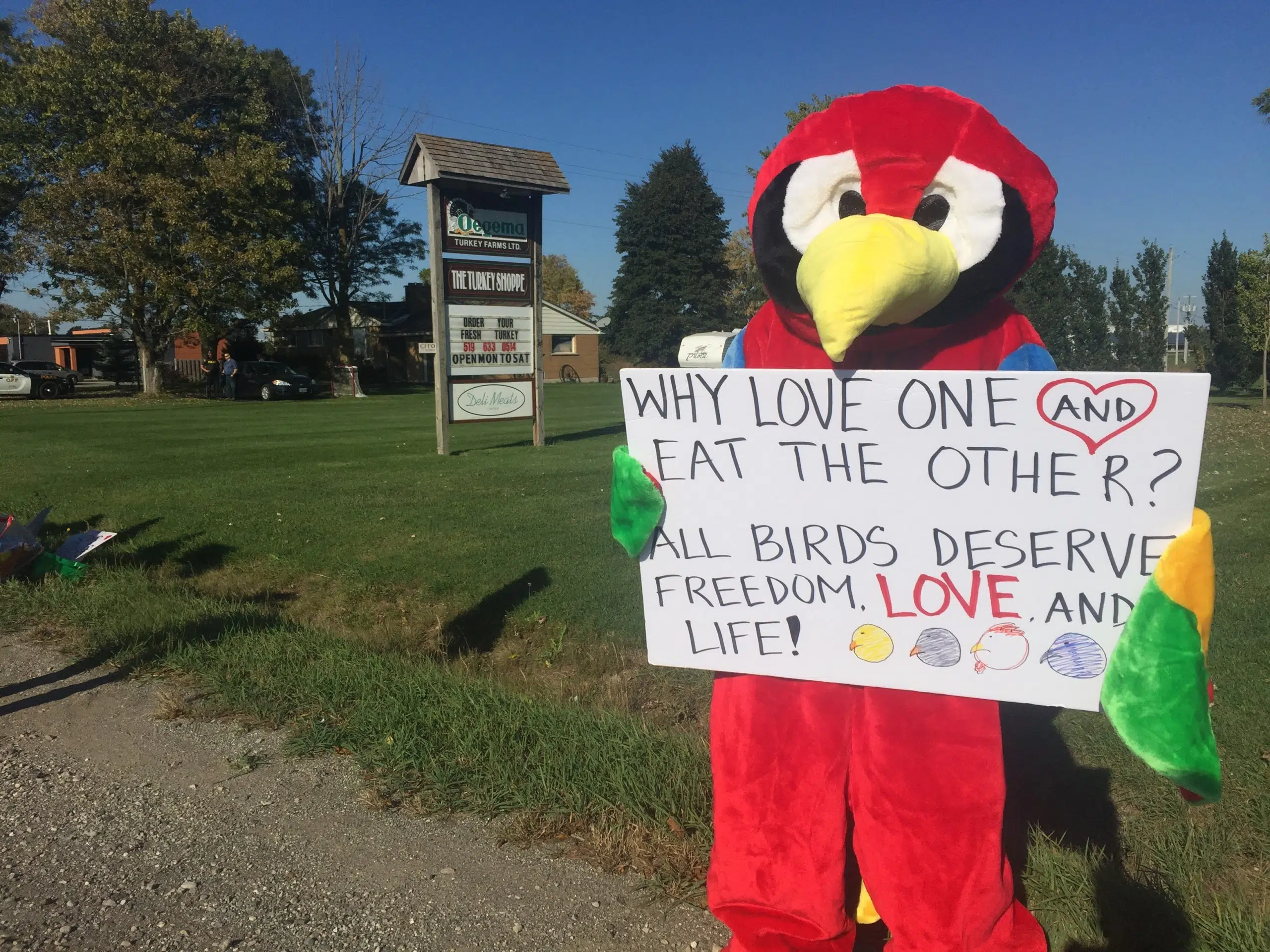 A group of passionate vegans, protested out front of a Turkey Shoppe in St. Thomas, in an attempt to change the minds of those looking to pick up their Thanksgiving turkey.
Through a peaceful demonstration, accompanied by signs, and one passionate individual in a turkey costume, protester's attempted to influence the decisions of turkey buyers as they pulled into the shoppe to pick up their thanksgiving meal.
 "Yeah we're here basically to spread awareness that killing animals and turkeys is not necessary and this time of year there's a lot of focus on turkeys. People don't need to eat meat to survive and everyone should think of turkeys as living beings and not food." said animal activist and protester Abby Mccuaig.
Amber Gionnete says this is the third year she's protested and by doing so she hopes to make people aware that their favourite seasonal dish comes with a price.
"At this farm and retail store they raise about 55,000 turkeys annualy, they're killed to order basically so you can order them before thanksgiving and people come to pick them up for their holiday celebration."
Gionette also said this year the group had a special initiative to try and get the turkey shoppe to surrender one turkey, which the group would in turn bring to a sanctuary where it could live out the rest of its days as a turkey and not a sandwich.
[/vc_column_text]