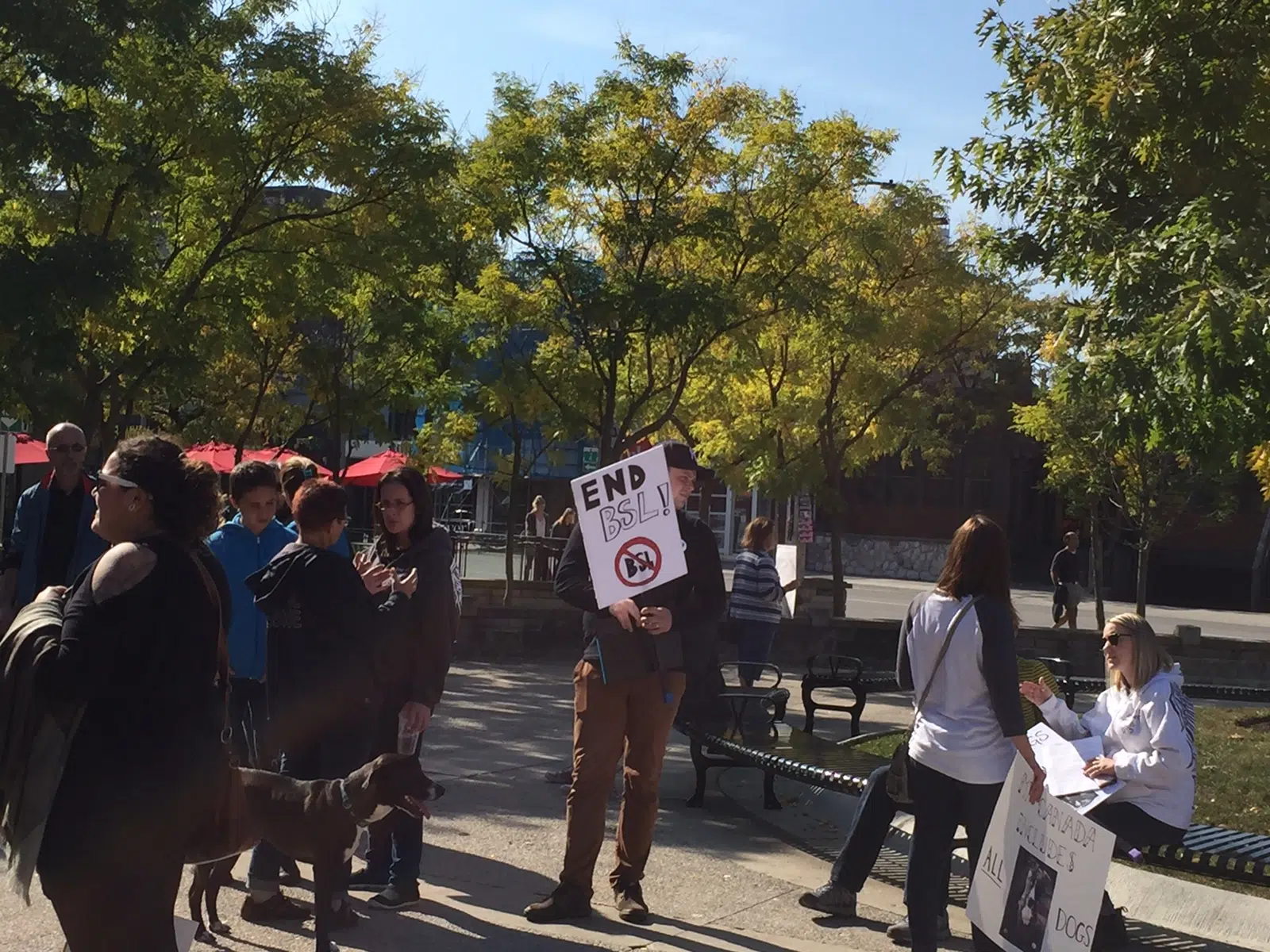 A protest in London took place early Saturday afternoon with concerns from dog-owners over breed-specific legislation that leaves pit bulls and Pitbull like dogs at risk in Montreal.
The bill that passed late September puts a ban on these types of dogs and leaves many of them to be put down unless they are relocated. The protesters took to the streets just outside Victoria Park, to raise awareness and educate the public that this legislation is unjust.
They advocated for pit bulls to be treated just like any other dogs, and reminded Montreal that this legislation has not worked in Ontario, and only resulted in the population of these dogs to increase.