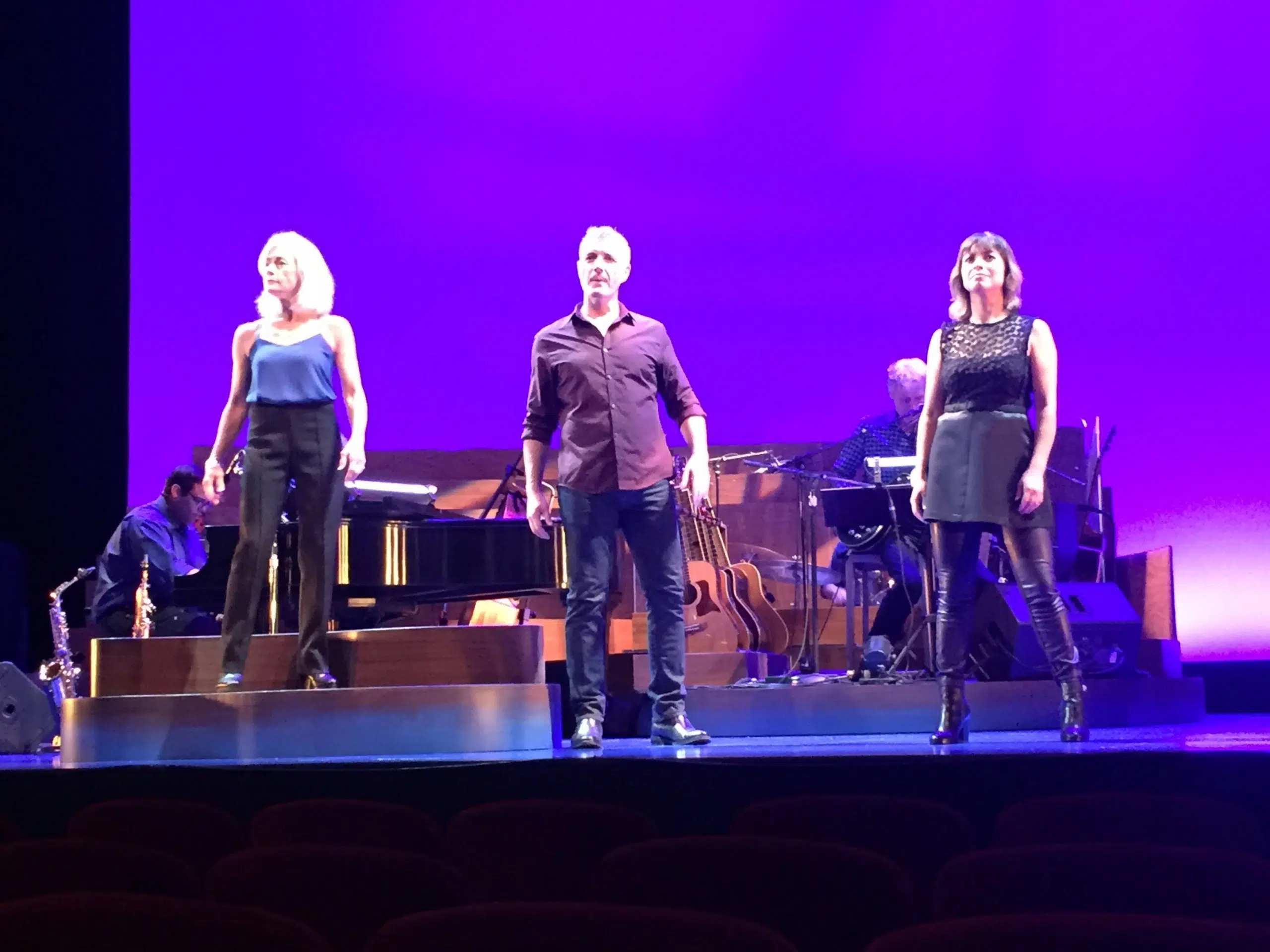 To kick off The Grand Theatre's 2016/2017 season, Joni Mitchell: River, created and directed by Allen MacInnis, will run from October 18th – November 5th.
The show celebrates the work of the Canadian music icon through what MacInnis calls a "theatrical concert" because there is no dialogue, but a narrative is created that paints the arc of a love affair.
River features a star-studded company including Louise Pitre, a Western music graduate and Tony Award nominee for her broadway debut in Mamma Mia!, Brendan Wall who has appeared in Murdoch Mysteries, Suits, and Chicago, and Fanshawe Alumni Emm Gryner who has returned to theatre three decades after her debut.
Gryner has performed with David Bowie, is a three-time Juno Award nominee, and helped astronaut Chris Hadfield record Space Oddity from the International Space Station but says getting asked to be a part of this show has been a career highlight since Joni Mitchell has inspired her in her own song writing.
"I felt like someone was saying what they were afraid to say in real life, like she put it down in those songs so in that way it gave me a little bit of bravery to take chances with lyrics and not just say things that are generic."
Though she has years of experience performing on stage, this type of performance has brought Gryner out of her comfort zone.
"There's acting through the songs which is very new to me because as a singer-songwriter everything is so internal. You find a way to right the music down and when you play it live you can close your eyes and just go somewhere, but in a case like this you need to connect with people, look out, and be present."
She add that although she has been able to collaborate with many amazing people, "I'm at that point in my life where I would like to take more stock in myself instead of being anyone's backing vocalist."
Here's a little of what you can expect if you are headed to the show: