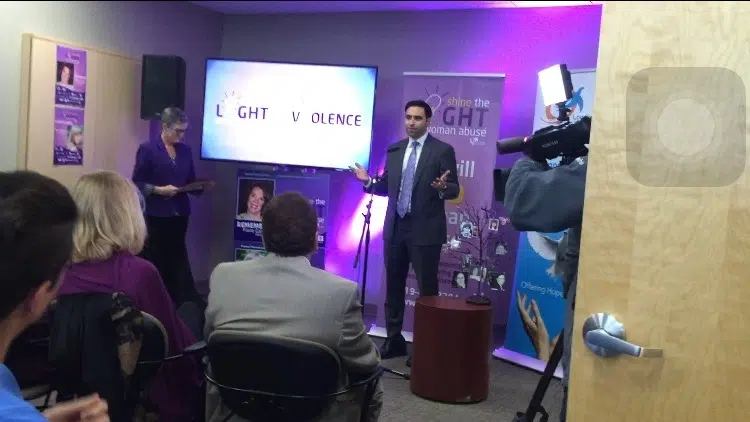 One woman every six days is killed by her partner in Canada. A stat that London Abused Women's Centre is fighting to combat with their new campaign "Shine the Light".
The campaign looks to raise awareness of men's violence against women by turning cities, regions, and countries purple for the month of November. Members of London Lighting's basketball team, along with many politicians and members of the police force all extended their hand in a very emotional day.
Justin Trudeau also showed his support for London Abused Woman's Centre with a surprise video call-in, in which he voiced his admiration for the centre and all the work they have been doing. Along with reminding Canadians that violence against women is an issue that can remain in silence anymore.
"Violence against women is a terrible and tragic reality and one that can remain in silence anymore."
November will be violence against women awareness month, in which buildings across Canada will light purple in support of women who have dealt with violence but also to shine light on the issue.