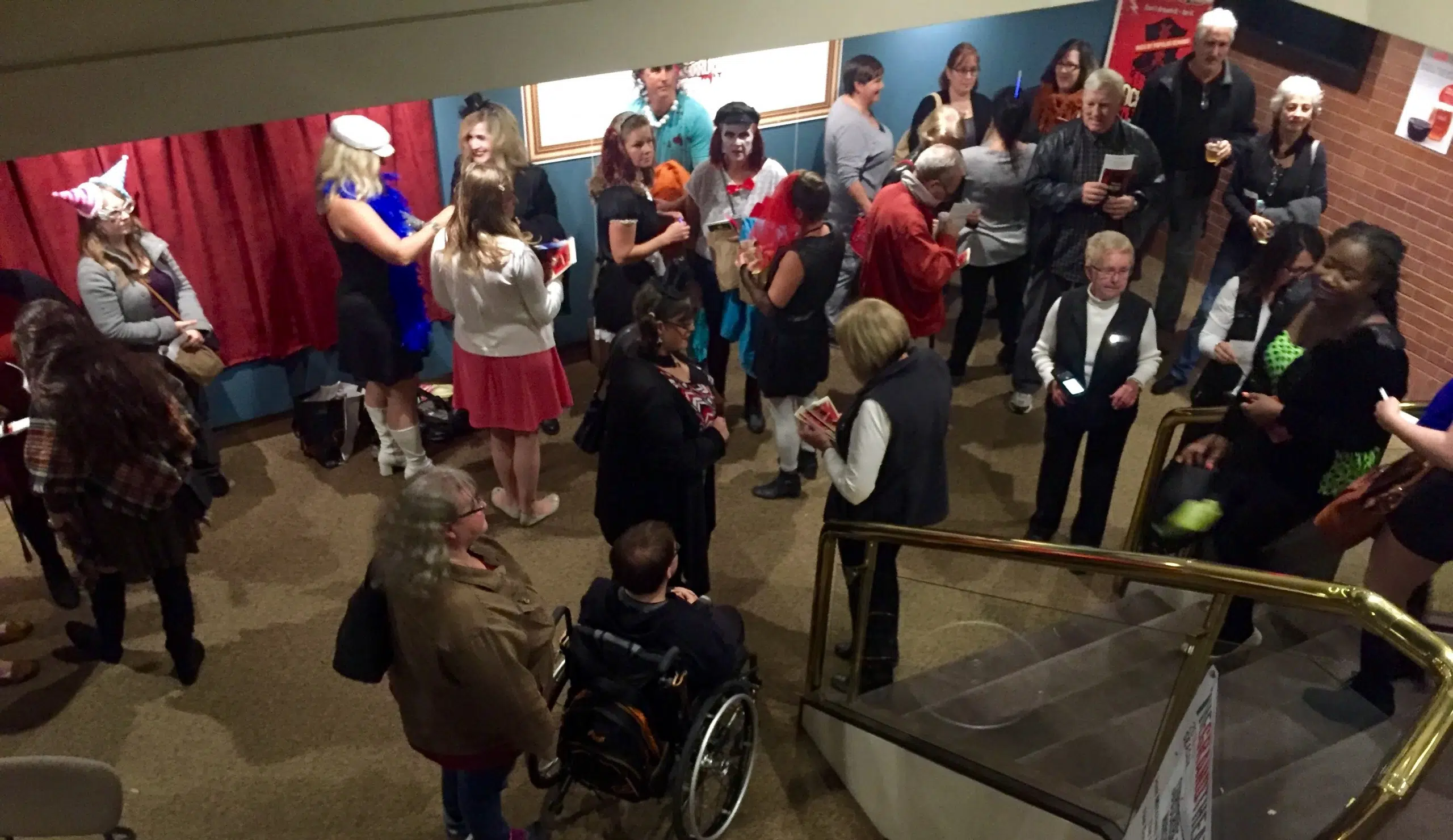 The sweet transvestite and his motley crew did the Time Warp for the first time on Broadway in 1975 and the show has become a phenomenon ever since.
The musical has garnered up a cult audience of fans who love to dress up and sing along to the classics, and the show at The Grand Theatre is no different. The interactivity is something director John Pacheco says is the great thing about doing the show live.
"It's the best Halloween party you've ever been to because a good 50% of the audience will be dressing up and partaking in the fun, getting a prop bag to throw cards, throw toilet paper, and dressing up as their favourite character."
Prop bags include:
Bubbles
Newspaper
Glow-stick
Noise makers
Vinyl gloves
Toilet paper
Bell
Playing cars
Pacheco says the show is something that will wow fans new and old because they've added new and improved changes to this year's performance.
"This year's different in the sense of the sets, the costumes, and the make-up, so it's not just the same show as last year. This year we have levels on stage left and right and we've integrated them throughout the entire show so suddenly the delineation of the stage and what you're seeing is much more in depth. It's 3D, it's quite dizzying and you'll see that during Time Warp."
The cast and crew have been working on the performance for the past eight months to bring the beloved show to life.
"The whole rehearsal process is probably the best part of it because you see it grow from the first day, from the auditions really into the first rehearsal, to moving into the theatre, to preview. The growth is phenomenal."
Tickets are going fast, with every night sold out except Friday, October 28th.
FOX premiered a it's remake of The Rocky Horror Picture Show starring Laverne Cox as Dr. Frank. N. Furter. Tim Curry, the original Dr. Frank N. Furter, had a role. However, he kept his pants on for the Fox production. Curry plays an on-screen narrator.