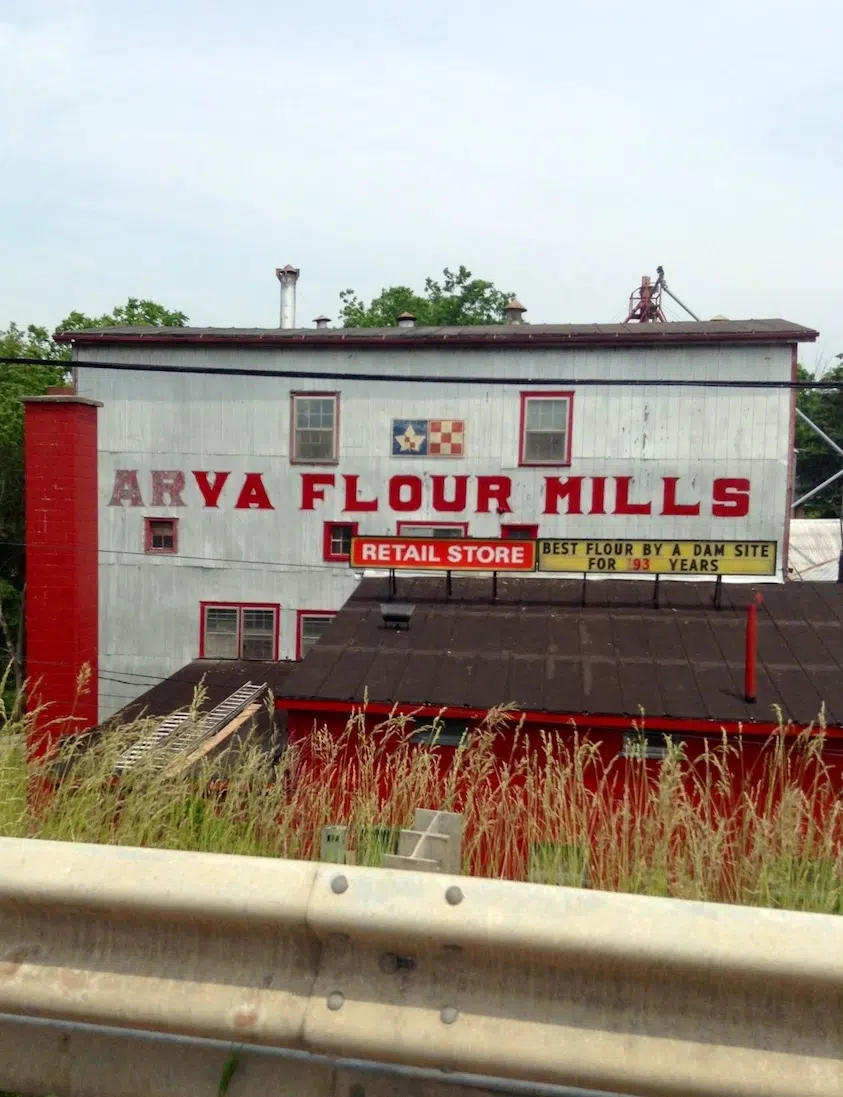 Since being established in 1819, the Arva Flour Mill has had a loyal following of patrons who continue to offer their business and support, including MP for London North Centre, Peter Fragiskatos.
Although the mill itself dates back to 1819, the shop maintains a unique modern look to set a welcoming atmosphere for their patrons.
Whole grains, beans and rice, baking supplies and pastas are among their specialties, although they carry a unique line of products from candy to coffee beans spread through their aesthetically vintage store.
Despite the rise of modern technology, Arva Mills has remained a vibrant business even into the 21st century withholding their old fashioned values.
A change in trends saw households and businesses demand a whiter finer brand of flour, but the Arva mill resisted the movement towards ridding the natural vitamins and food value from their product.
Although federal safety inspectors have tried to close the Mill in the past due to safety concerns, the water-powered flourmill is still fully operating, while offering specialty products at affordable prices.