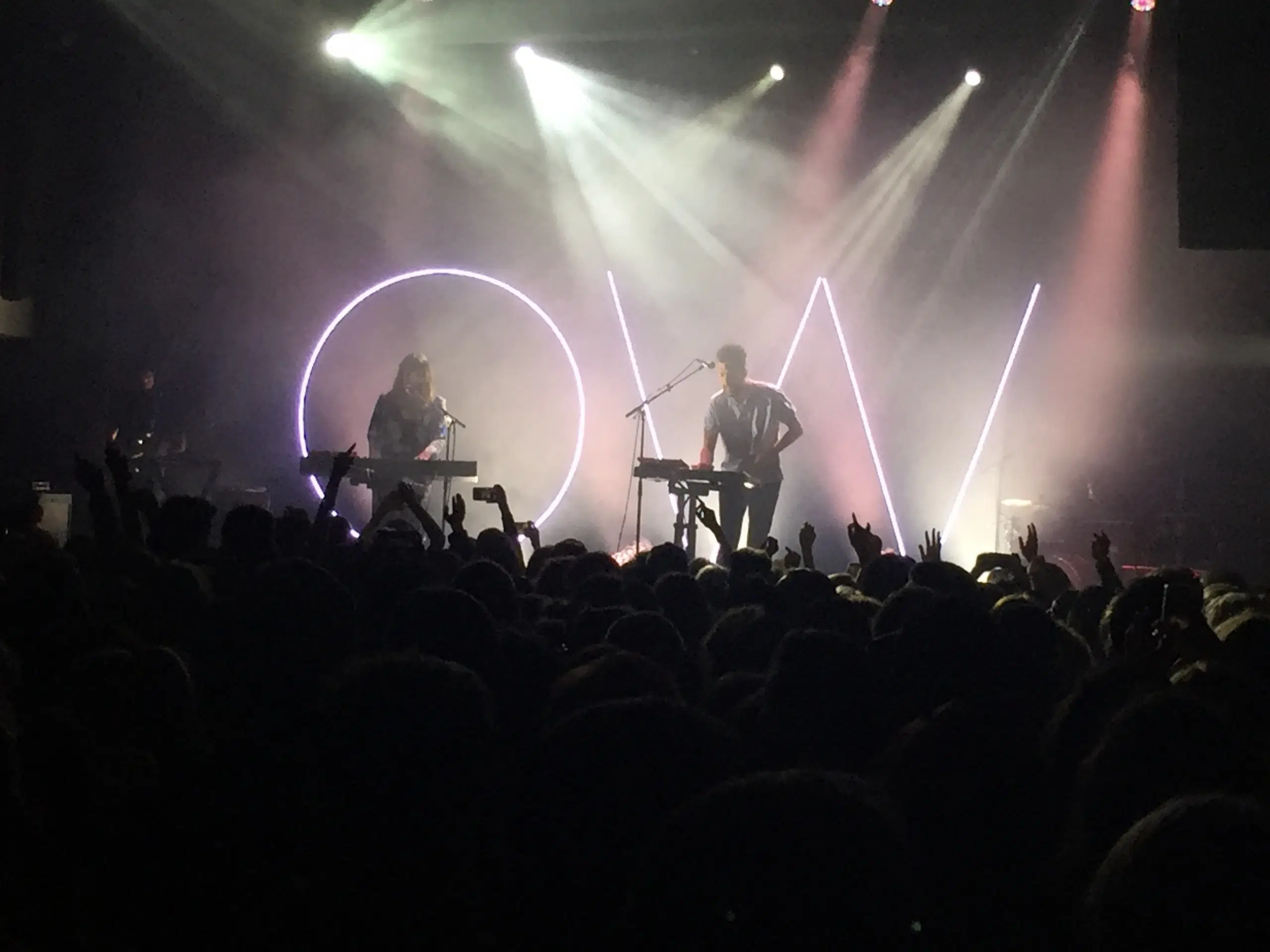 From London England to London Ontario.
Anthony West and Josephine Vander Gucht make up the alternative pop duo, Oh Wonder, who took the stage a London Music Hall to perform songs off their debut, self-titled album for the packed crowd.
The two wrote, recorded, and released one song per month for a year starting in September of 2014, then compiled them all into one CD that was released the following year.
"It was a chance to first of all be creative every month. It was an opportunity to just make music and that's the best bit for us of this whole job is the actual creative process," West says.
Gucht says the fan response was unexpected.
"We suddenly had this group of people that we engaged in what we were doing. Neither of us had ever released music to an expected audience on that level before. This was people sharing it and actively emailing us saying 'I've just discovered your music,' and we were like this is weird."
Since then, they've been able to tour internationally and their most recent project, the music video for their song "All We Do," asks people from around one question: what does it mean to be human?
A flood of response have poured in on their website and are featured in the video. The two say it's keep their faith that there is good people in the world.
"It's made me realize humans are fundamentally the same, no matter where you are from," West says.
"You see in all the comments on YouTube, like someone the other day saying this video make me okay about being gay and there is just streams of comments being like 'just be yourself, we're here for you,' and it's like yes! Our fans are clearly nice people and genuine," Gucht adds.
During their last song of the night, West assured the crowd "we'll be back and we're bringing new songs next year."
The two say they have been writing a lot while on the road and have learned a lot from playing live, which they hope to incorporate in their new album.
"You realize what the injection of real musicality and real people playing instruments really does for music," says West.
Gucht adds that she thinks their live shows are better than the record "and that's the kind of music and feel I want to get. Hopefully it will feel a little more energy filled."
If the show at London Music Hall is any indication of what is to come, fans are in for a treat.