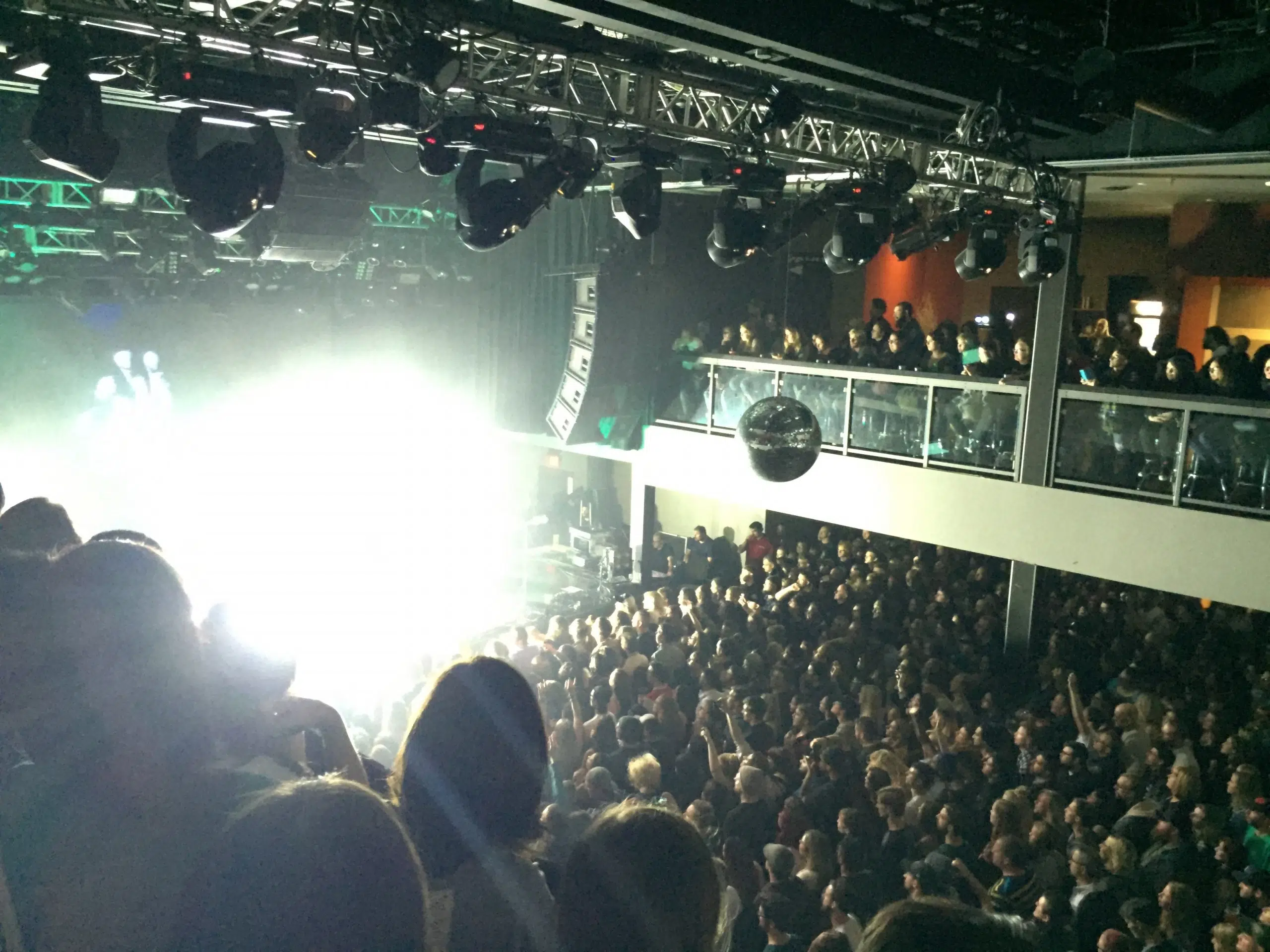 Canadian rockers July Talk are quite familiar with The Forest City.
Out of the five piece band, two went to school in London. Guitarist Ian Docherty took political science at Western for three years before dropping out to pursue a career in music, and drummer Danny Miles went to Fanshawe to become a paramedic. Miles says he hasn't had to use is life saving skills since because life took him on a different path.
"It's funny how life works out. I definitely think education is important but you don't always know what is going to happen in life and now I get to do what a really wanted to do."
They say singer Leah Fay is the only one who actually uses what she took in school. She graduated from Concordia for contemporary dance, and if you've ever seen her live you can definitely agree her degree goes to good use.
Another little known fact about Danny Miles is that he's the proud recipient of a London Music Award for best rap group.
"I was in a rap group called Tool Shed in London and I played drums and produced. I never actually was a rapper but that year we beat out Shad which I laugh at because Shad is incredible, so that's my rap claim to fame."
Now he gets to jam out on stage every night in front of sold out crowds like the hometown crowd at London Music Hall Wednesday night who showed some love.
The show is full of quirky dance moves and grunge rock songs that is sure to keep the crowd mesmerized, but to ensure the show runs smoothly, there is a number of things the band make sure they don't do before hitting the stage.
"One thing we never do is hug before a show because apparently it curses our show so we always have to wait until after," Fay says.
"We can't play Headsick is sound check because we had a bad show," Miles adds.
Singer and guitarist Peter Dreimanis says his superstitions go beyond just the performances.
"You're definitely looking at a completely atheist man who holds breath through graveyards so I'm essentially a walking paradox."
The band will be on tour until December 16th in support of their sophomore album, Touch, a record they say is a product of hoarse-throat howls, bloodied fingers slashed on the fretboard, and sticky bodies pressed against barricades.
They say the concept of Touch comes from the time spent of the road over the past year and the human connection with fans at live shows, but it can be frustrating when fans aren't able to get tickets because scalpers scoop them up and sell them for double or triple the price.
Dreimanis says they have a plan for next tour though thanks to Max Kerman from Arkells who told them about a new app.
"It used to be the way of combatting scalpers was the credit card you used online you had to show up to the venue, it had to be your credit card, it had to have your name on it and you had to have ID. You could only buy four tickets so there was no way. If a scalper went and bought tickets he's the only who could use them. Where as now everyone has a smartphone, it's so easy to identify each other and this really great app helps stop the scalpers and we're going to try and start using on the next tour."
The app was created by a company called Robin who work to get fans tickets at face value.
Ontario is currently looking into outlawing ticket scalper bots, a device designed to scoop up the best seats in the house to sell them on a third party site.